The Chancellor should resist the temptation to fiddle with the tax system
Small Talk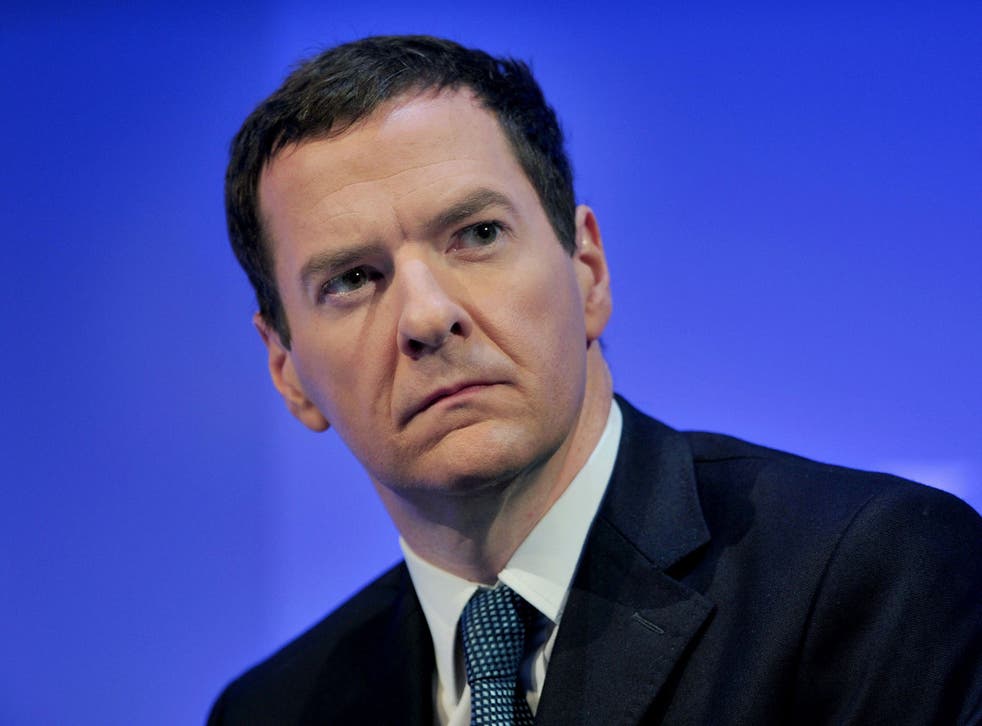 What do small businesses want from the Budget? All the small business pressure groups have their hobby horses, but talk to businesses themselves and you'll find a common theme. What many want above all else is a stable and sustainable business climate that allows them to plan with confidence.
In practice, that means two things. First, small businesses need to know that the recovery of the past two years is sustainable – that the UK can show resilience in the face of headwinds such as the continuing drama in the eurozone. The Chancellor can't guarantee this on Wednesday (however much he would like us to think recovery is in his gift), but he can set out a framework that gives Britain a fighting chance – a deficit reduction plan that is flexible enough to respond to emerging pressures.
The second constituent of stability is something the Chancellor can control. If George Osborne really wants to help small businesses, he should resist the temptation to tinker further with complicated tax breaks and reliefs. These schemes, ostensibly designed to support growing businesses, often just muddy the waters – not least because they invariably don't make it through the next Budget without amendments or even abolition.
The case of the annual investment allowance (AIA) is a good example. This tax relief allows small businesses to reduce the cost of capital investments such as plant and machinery by setting the spending against their corporation tax bill. The relief began the current Parliament worth £25,000 a year, but was subsequently hiked up to £250,000. That increase lasted just three months, before another Budget saw it doubled to £500,000. And at the end of this year – unless the Chancellor announces something to the contrary this week – it will go back down to £25,000.
Capital investment is all about preparing for the long term. How can small businesses do that in the context of this short-term chopping and changing? If you're an engineering company thinking about investing £100,000 in plant next year if the recovery in the market for your products proves sustainable, what do you do? Do you bring forward that investment in order to get the tax relief even though you're not sure yet whether the spending is viable, or do you sit on your hands and hope the more generous relief is extended?
Using tax as a tool of economic policy artificially skews the decisions businesses make. That's the point, of course – by making the AIA more generous, the Chancellor hoped to encourage investment that might not otherwise have been made. But the better option would have been to set a level for the AIA and guarantee it for an extended period, enabling businesses to make choices based on their own circumstances rather than in the hope of bagging a tax break before it disappears.
Chancellors naturally need something to announce during their big moment in the House. But the rhetoric that makes good copy in the short term invariably gets in the way of small businesses thinking about their prospects over the next five years, or even longer.
The effect will be even worse this week. Everything the Chancellor says must be taken with a pinch of salt because with the election around the corner, there is no guarantee he'll be around to do anything about what he announces. Small businesses can't be expected to plan on the basis of policy that may not survive the next six weeks.
All of which is to say that the Chancellor's boldest Budget move would be to do as little as possible. The temptation to offer a string of goodies must be overwhelming – and every other Chancellor in recent history has succumbed in the same situation – but small businesses aren't after jam today. They're focused on tomorrow and every other day thereafter.
Thousands of online retailers shun traditional banks
A study from eBay reveals that a significant number of the 200,000 online retailers making a living on its platform, and through other similar communities, no longer see the banks as particularly important to them.
More than three-quarters of such businesses say they are no longer reliant on their bank for support, while almost two-thirds said they didn't need the banks in order for their businesses to be successful. A third of the companies questioned said they didn't trust their business bank account provider.
The study suggests that online retailers are ditching the banks in their droves, turning to alternative finance providers for support when they need it. Many complain that mainstream banks are only interested in bricks and mortar businesses, rather than the online model they pursue.
Smallest companies need more support over pensions
Another day, another warning about the impending disaster in the auto-enrolment system that requires all employers to offer staff access to a pension scheme. A report from the cross-party House of Commons Work and Pensions Committee warns that the smallest employers, hundreds of thousands of which must comply with auto-enrolment over the next 12 months, aren't getting enough support.
MPs recognised that the early years of auto-enrolment, which has seen larger companies come on stream, have largely been successful. But these companies generally have a history of offering pension provision in any case, and have the resources to introduce the right type of schemes. Very small employers are often starting from scratch.
"The committee is right to recognise that small businesses and micro firms need proper support to implement automatic enrolment," says Mike Cherry, national policy chairman of the Federation of Small Business. "The smallest businesses face very different challenges to enrol their staff into a workplace pension than large businesses with dedicated HR departments."
Small business person of the week: Richard Thorpe, Founder, Karbon Kinetics
"I started the business in 2002, having worked for McLaren, the Formula 1 racing team – I wanted to develop electric vehicles based on the technology that I'd worked with there. My first idea was for the electric bike that would become the Gocycle, but bringing it to market proved hard work.
"I spent three years developing the idea and designing the world's first moulded magnesium bicycle. I scraped the money together for a prototype to show to bike manufacturers, but none felt comfortable with working with a new material and I had to turn to business angels for funding.
"After lots of rejection, I raised enough to pay for the tooling and machine time for a production run. I also found a Taiwanese bike company that agreed to help produce and assemble the bikes if we took most of the risk. Our first 200 Gocycles rolled off the production line in 2007.
"They were well received, but the management team at our partner ran into trouble and we found ourselves at the bottom of the new team's list of priorities. We had to pull production back to the UK and set up all over again.
"By April 2009, we were ready to launch the Gocycle at The Gadget Show and made 3,000. We got great reviews and the bikes sold well, but it was tough going. In 2011, we decided to step out of the market for a year, and to think about all the lessons we'd learned.
"Since 2013, we've been working with the second generation of the Gocycle, which is much enhanced. We're on target for our best year ever."
Join our new commenting forum
Join thought-provoking conversations, follow other Independent readers and see their replies