Commuters could claim refunds on seasonal rail tickets after man pockets £1000 for disrupted travel
One London commuter managed to get over £1,000 refund vouchers from his train provider for 2014's delayed trains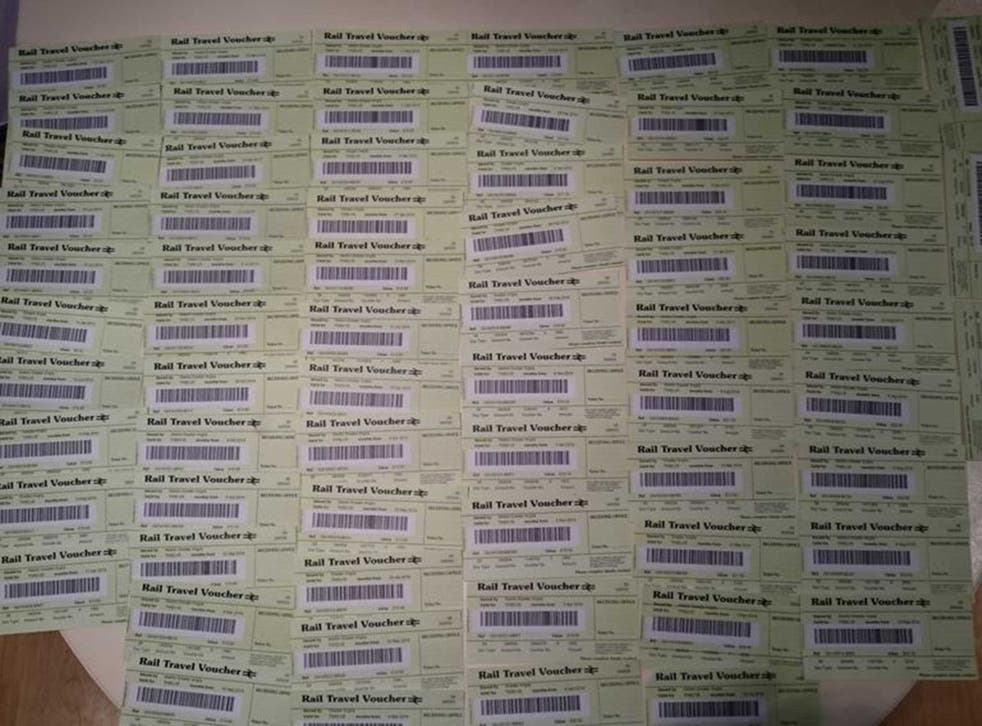 A savvy commuter got £1000 off his 2015 season rail ticket – but what's the secret to saving so much?
Tom Burridge got £1,090 off his 2015 season pass after collecting vouchers from Greater Anglia train service every time his journey from Colchester, Essex, to central London was delayed by more than 30 minutes.
The 31-year-old IT project manager used the company's Delay Repay scheme to claim 64 refunds last year, telling the Mirror: "Any time I have a delay I make a point of making a claim."
Mr Burridge's determination is unusual. Passenger Focus research found that as many as 88 per cent of passengers eligible for compensation for their delay did not claim – mostly down to lack of awareness.
Head of passenger issues Passenger Focus Mike Hewitson told The Independent: "This is a problem that needs addressing. Train delays, refund conditions and levels of compensation are among the top issues regularly raised by passengers contacting Passenger Focus."
Below is our guide to making sure you get the money back you deserve.
Am I entitled to a refund?
If your train is delayed by more than 30 minutes or cancelled then train services are required by the National Rail Conditions of Carriage to issue a minimum refund for travel. The amount varies from company to company.
Some fares (such as advance tickets) are non-refundable and individual travel operators may charge an administration fee of £10 – which can cancel out the money you hoped to recoup.
Travel chaos around the UK

Show all 6
It is also worth checking the status of the train before you set out. If it is heavily delayed or cancelled you can claim a full refund without the administrative charge by returning the unused ticket to an ticket office.
How much should I get?
Again, this depends on the individual company. At a minimum if you are delayed for an hour you should be able to claim 20 per cent of the price paid for a single ticket, 10 per cent for a return ticket (if journey is only delayed on one leg) and 20 per cent if both legs delayed.
A delay of over 30 minutes on a Greater Anglia journey (for example) entitles you to 50 per cent compensation, while passengers can claim 100 per cent compensation for delays over an hour.
If a South West train is delayed by more than an hour, passengers are offered the full cost of the ticket refunded - but in vouchers.
East Coast and Virgin trains offer 50 per cent for over 30 minutes delayed, 60 to 119 minutes gets you the coast of a single ticket or relevant portion of the journey refunded, and if the train is delayed for longer than two hours both companies will award the full price of the ticket - not just one way.
Will my refund vary depending on what ticket I bought?
Yes. Advance tickets are often not eligible and if you are on a season ticket then the amount is calculated using the proportional daily cost of the price of your ticket, this can work out as being worth less than the cost of a ticket bought on the day.
Follow Mr Burridge's lead it's best to stockpile the vouchers that train companies offer as they usually expire a year after the issue date. They can be used with other travel companies as well, meaning you can eventually partially recoup your losses.
How do I get my refund?
Most train providers either offer an online form or – irritatingly – a printout form that you are required to send off with your tickets attached. This can take up to a month. You must keep your tickets and send them off for a refund within 28 days of expiration of the ticket's validity.
Join our new commenting forum
Join thought-provoking conversations, follow other Independent readers and see their replies