Coronavirus tracked: What the biggest collapse in air pollution levels ever recorded actually looks like
Visualising the impact that lockdowns around the world have had on the environment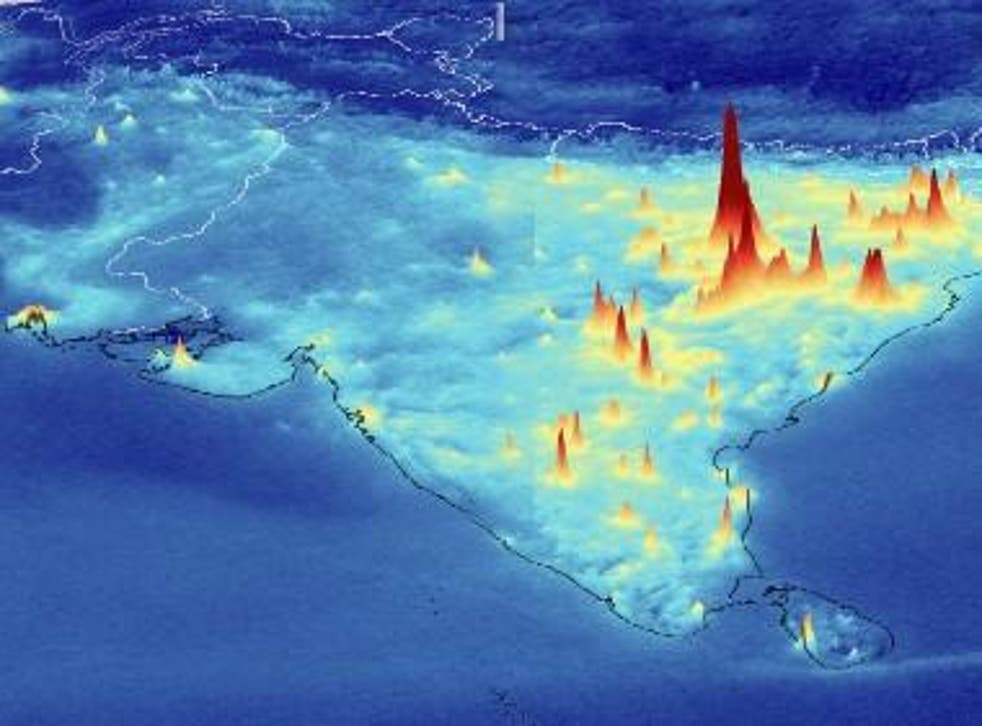 As countries begin to emerge from lockdowns, the full impact of coronavirus containment measures on the environment is becoming clear – including 11,000 fewer deaths from air pollution in Europe alone.
With more than half of the world's population under lockdown in late April, emissions from road and air traffic plummeted. Reduced energy demand more generally also saw a drop in output from fossil fuel power stations.
Recent data from multiple environmental organisations has revealed a massive drop in CO2 emissions in 2020, showing that the coronavirus pandemic has caused the biggest carbon crash on record.
Data from Carbon Brief and the International Energy Agency (IEA) reveal the unprecedented scale of the emissions decline, which is six-times larger than the previous record reduction that followed the 2007-2008 Financial Crisis.
Projected figures for 2020 forecast the biggest ever percentage drop in CO2 emissions - more than any previous war or global economic crisis.
There has also been a huge reduction in air pollution in the form of nitrogen dioxide (NO2) emissions.
NO2 is released when fossil fuels are burned in cars, airplanes and other combustion engines, contributing to the formation of harmful smog that causes respiratory and other serious health problems.
Stay at home orders that were in place across the UK throughout April saw NO2 emissions plunge, as people avoided driving, flying and using public transport.
The reduction in NO2 and other pollutants as a result of the coronavirus lockdown has resulted in 11,000 fewer deaths from air pollution in Europe, according to the Centre for Research on Energy and Clean Air (CREA).
A recent CREA report also revealed that reduced energy demand during lockdown resulted in power generation from coal falling by 37 per cent across Europe in April.
This, combined with the reduction in road traffic, can be seen in satellite images gathered by the European Space Agency's (ESA) Copernicus Sentinel-5P satellite, which captures ground-level concentrations of NO2.
Use the slider to compare 2019 and 2020 NO2 emissions.
A similar trend can be seen in other heavily polluting regions of the world, such as India.
The countries projected to see the most health benefits in Europe are France, Germany, Italy, Spain and the UK – where car use fell by more than 50 per cent during lockdown, according to data from Apple Maps.
Requests for public transport directions on Apple Maps fell even more significantly during this period, falling by more than 90 per cent in some major cities.
Air traffic saw a similar collapse in late March, though it is beginning to see a bit of an upswing as countries slowly emerge from lockdown.
The drop in global NO2 levels has levelled off in recent weeks and will inevitably rise again as coronavirus containment measures begin to lift.
Scientists have warned that as lockdowns are lifted, levels will quickly return to how they were before the pandemic and will continue to rise year-on-year unless drastic action is taken.
But this separate and more urgent crisis has demonstrated that the more creeping climate crisis can be addressed through a global response.
"As we are all anxious for life and business to return to normal, no one is looking forward to the return of fossil fuel pollution," said CREA analyst Lauri Myllyvirta.
"It is vital for European decision-makers to prioritise clean air, clean energy and clean transport as a part of the plans for recovering from the crisis."
Join our new commenting forum
Join thought-provoking conversations, follow other Independent readers and see their replies