Ebola virus US: What is it, what are the symptoms, and is there a cure?
As the first confirmed case of the Ebola virus on US soil is confirmed, we explain exactly what Ebola is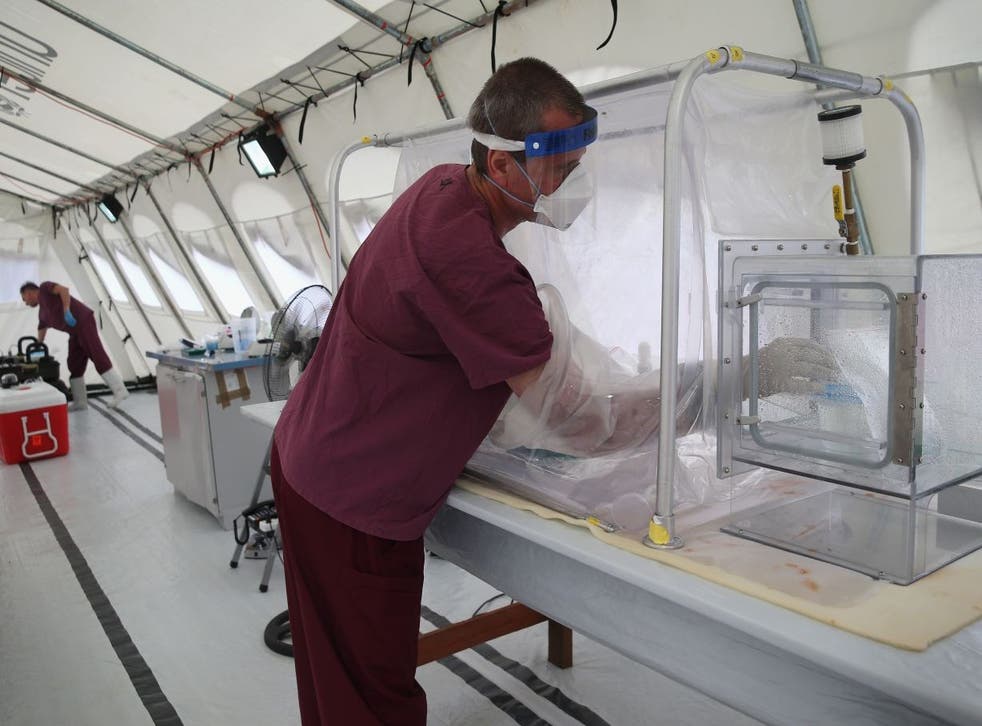 Over 4,000 people have died from the Ebola virus, predominantly in west Africa, in an outbreak declared an international health emergency by the World Health Organisation (WHO). But in September, a man in Texas became the first person to be diagnosed with Ebola on US soil. So what is Ebola? And it be treated?
What is Ebola?
A deadly virus for which there is currently no proven cure. It is transmitted to humans from wild animals and is then spread through direct contact with the blood, secretions, organs or other bodily fluids of those who are already infected.
Symptoms, which can begin between two to 21 days after infection, include fever, muscle pain, headache and a sore throat followed by vomiting, diarrhoea, rash, impaired kidney and liver function and in some cases both internal and external bleeding. To date, there have been almost 6,000 cases of Ebola diagnosed in the current outbreak.
Can it be cured or treated?
There is currently no cure for Ebola but patients can survive if they are rehydrated and treated for their symptoms in hospital. Repatriated patients from Europe and America have been transported and cared for in special tents which ensures that doctors can interact with patients but are separated by plastic. Hospitals will usually check for signs of organ failure as soon as possible after receiving the patient.
Doctors have enjoyed some success with the experimental treatment ZMapp, which was given to British nurse William Pooley, American missionary Dr Kent Brantly and aid worker Nancy Writebol among others, who all made a full recovery.
However, a Spanish missionary priest who received it died, as did a Liberian doctor. ZMapp is slow to produce and initial supplies were quickly exhausted.
Other patients have received blood plasma transfusions from those who survived Ebola, although their effectiveness has not yet been determined.
In pictures: Ebola virus

Show all 62
One doctor at a clinic in Liberia who treated his patients with a HIV drug said 13 out of 15 of his patients survived - a mortality rate of seven per cent. The drug has not been tested or trailed in any other clinic or hospital, meaning its effectiveness cannot be determined on a wider scale.
What are the chances of surviving the virus?
In general, not very high. Ebola is one of the world's deadliest diseases, carrying a mortality rate of 90 per cent if left untreated. The current outbreak, however, has so far had a fatality rate of 70 per cent.
Is there a risk to the rest of the world?
Almost zero. As direct contact with an infected person is required for the virus to spread, health officials say the risk to the public is "very low". To illustrate this point, the director of the London School of Hygiene and Tropical Medicine, Peter Piot, has said he would happily sit next to an Ebola patient on the London Underground.
Join our new commenting forum
Join thought-provoking conversations, follow other Independent readers and see their replies