An 11-hour schoolday in Hackney? Even the parents aren't sure it's a good idea
Controversial plan includes compulsory music lessons and 'nomadic ' teachers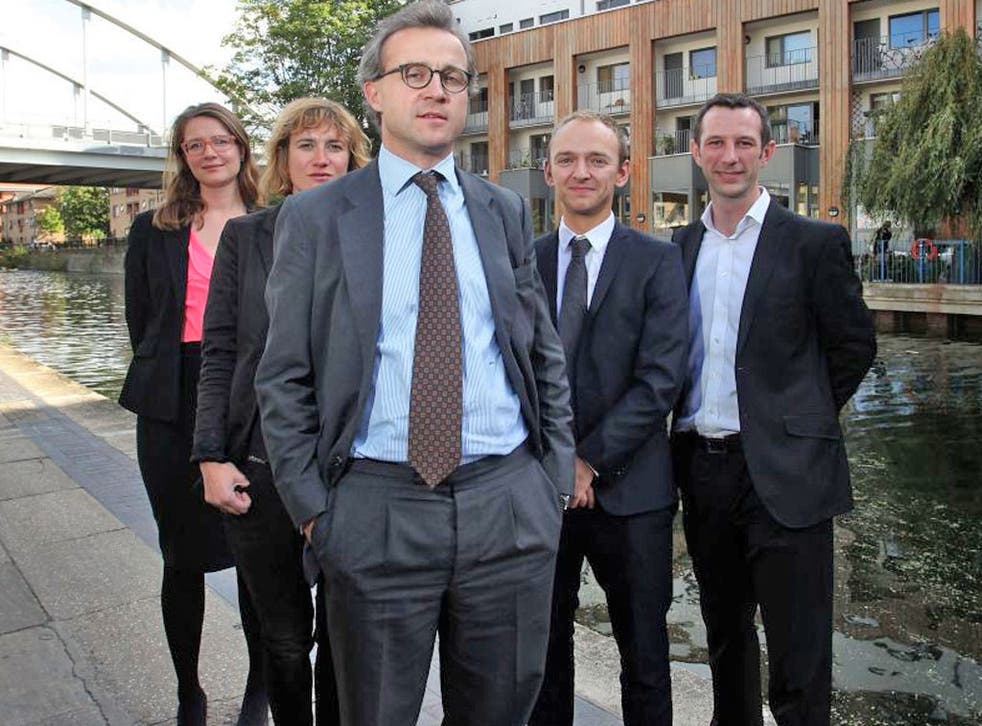 A former investment banker is spearheading a controversial plan to open the UK's first free school dedicated to mixed-ability teaching, with a school day lasting 10 and a half hours.
Andreas Wesemann decided to launch Hackney Free School, a secondary with a music specialism, after reading a statistic that 15 per cent of pupils resident in the London borough were sent elsewhere for their education.
"I want them to be able to get a good education here," said Mr Wesemann, who wants all his pupils to aim for high grades. "C is a shit grade anyway," he added. Every pupil will have to take music at GCSE.
His plan has attracted opposition from an alliance of teachers and parents in the borough who say there is no need for extra secondary school places in the borough and that it will take resources away from existing schools.
A public meeting held to discuss the project heard fears that it would be seized upon by middle-class white families and ignore the needs of the large black population in the area – a charge refuted by Mr Wesemann.
One parent, Madeleine Davis, said: "The evidence from similar schools in Sweden and the US show that they [free schools] do not improve standards or reduce social inequality – in fact there is plenty of evidence that shows they increase social division and result in an ever increasing role for the private sector."
Earlier this month chief schools inspector Sir Michael Wilshaw warned that mixed-ability teaching – where children are not grouped into different ability classes – was holding back some of the brightest pupils because teachers were not sufficiently trained in how to deliver it. He added that schools would be marked down in inspections by Ofsted, the education standards watchdog, if this was the case.
Mr Wesemann said: "It makes no sense to tell a pupil from the beginning: 'John, we don't think you're any good at this so you're to be in set 62A and just concentrate on getting three times three right," he said.
"What a cap on aspiration. We want every pupil to do quadratic equations and we don't want them thinking they're no good from the beginning."
Similarly, he does not believe that the school should set itself targets for getting a percentage of pupils to obtain five A* to C grades including maths and English.
"We'd be sitting round a table wondering whether it should be 62 per cent or 79.5 per cent. We say instead we want to be amongst the best 10 per cent of schools in the country."
The Hackney Free School had 600 expressions of interest from parents within months of launching the idea and will be recruiting 100 pupils a year in four classes of 25 from next September. Those on the steering committee include the violinist and composer Sophie Solomon, who is artistic director of the Jewish Music Institute at the University of London.
The school's music specialism will allow it to recruit 10 per cent of its pupils on musical aptitude (not ability, he stresses, it is a search for raw rather than proven talent in the subject).
An ability to perform in music, Mr Wesemann argues, is key to unlocking a child's interest in other subjects in education.
Another feature of the school will be its long school day – it will start at 7.30am and go through to 6pm.
The idea is that lessons – six periods – will be concentrated in the morning session followed by a break for lunch.The afternoon session will include supervised homework, games and "enrichment activities" which can include anything from one-to-one teaching for struggling pupils to voluntary activities and clubs.
In addition, the teachers will move from lesson to lesson rather than the pupils during the morning.
"Ask anyone what makes more sense – moving 100 pupils round the school or 15 teachers?" he said.
"Also, this will give you as a pupil a sense of having a home in the school – you have your own desk for a full year."
"One parent said to me 'Can I really be rid of my child for all that time?' " he joked.
Join our new commenting forum
Join thought-provoking conversations, follow other Independent readers and see their replies