Government has not learnt from academy failures that damaged children's education, MPs say
'Haste in pushing ahead with academisation comes at a cost with high-profile failures indicating significant weaknesses'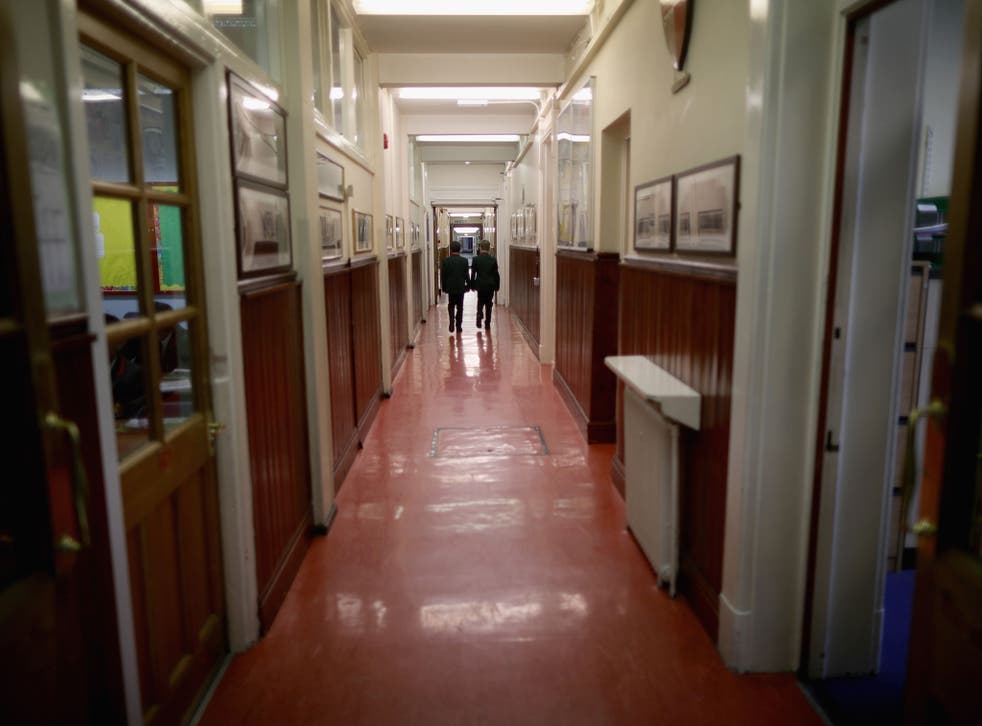 The government is failing to learn the lessons from high-profile academy failures that have been damaging to children's education and costly to the taxpayer, MPs have said.
The Department for Education did not pay enough attention to scrutiny checks in a rush to convert large numbers of schools into academies, a Public Accounts Committee (PAC) report has found.
MPs said they were concerned about a lack of clear direction from the government on converting schools to academies – as well as the levels of support available to struggling schools.
The Department for Education's (DfE) arrangements for oversight of schools are "fragmented and incoherent" which has led to "inefficiency for government and confusion for schools", report says.
It comes after a number of failed academy chains – including Wakefield City Academies Trust – encountered major problems that left parents worried about their pupils' future.
The report adds that local authorities can incur significant costs when schools convert to academies, affecting their capacity to support the remaining council-run schools.
And councils' ability to provide school places is undermined in areas where a high proportion of schools have become academies, especially when trying to place children in care, the report says.
Meg Hillier, chair of the PAC, said: "The interests of pupils should be paramount in education but the increasingly incoherent schools system is putting this principle at risk.
"Government's haste in pushing ahead with academisation has come at a cost, with high-profile failures indicating significant weaknesses in its assessment regime."
She added: "We are also concerned about how the stated aim of academisation – to drive up educational standards – is panning out in practice. There is a risk that pupils at poorly performing and smaller schools, less attractive to academy trusts, will be left behind."
"Government must meet these challenges and be far clearer about the direction of travel if stakeholders, not least parents and pupils, are to have faith in its approach," Ms Hillier said.
The report comes after an analysis last week by the Local Government Association (LGA) revealed that councils are better at turning around failing schools than academy chains.
Roy Perry, vice chairman of the LGA's Children and Young People Board, said the government needed to recognise the key role that councils can play in school improvement and place planning.
"It is only by working with councils and giving them the necessary powers, rather than shutting them out, that we can meet the challenges currently facing the education system," he said.
Geoff Barton, general secretary of the Association of School and College Leaders, said the government had "failed to provide sufficient safeguards and a coherent strategy in overseeing the biggest structural change in the history of the state education system".
He said: "This has resulted not only in high-profile failures but a fragmented system in which oversight, as the PAC points out, is confusingly complex and burdensome, and schools are left in limbo because of a shortage of sponsors in some areas."
Mr Barton added that the sector needed to be careful that "the discourse about academies doesn't become corrosive".
UK news in pictures

Show all 50
Mary Bousted, joint general secretary of the National Education Union (NEU), said the failures identified cannot be resolved by "tinkering with an academy system which is inherently flawed, unaccountable and causing serious damage to England's education system".
She said: "The scale of academy trust failures has been shocking and the PAC is right to highlight that children's education has paid the heaviest price, along with taxpayers who have had to pick up the significant costs of academy re-brokering."
A DfE spokesperson said: "Academies are raising standards, with almost 516,000 children studying in good or outstanding sponsored academies that were typically previously underperforming schools.
"Converting to become an academy is a positive choice made by hundreds of schools every year to give great leaders the freedom to focus on what is best for pupils – any suggestion that the majority are forced to convert is misleading.
"As the report acknowledges, we have strengthened the process for converting schools and set out the standards of governance we expect from multi-academy trusts.
"The number that have failed to meet those standards represents a tiny fraction of the academies sector – a stark contrast to the previous local authority-led system.
"We always act quickly to tackle underperformance, taking action to support head teachers and build the capability of trusts to drive further improvements in our schools."
Join our new commenting forum
Join thought-provoking conversations, follow other Independent readers and see their replies