Cambridge University to introduce written entrance exams
Academics say move should benefit state pupils and give better indication of abilities than Oxbridge interview process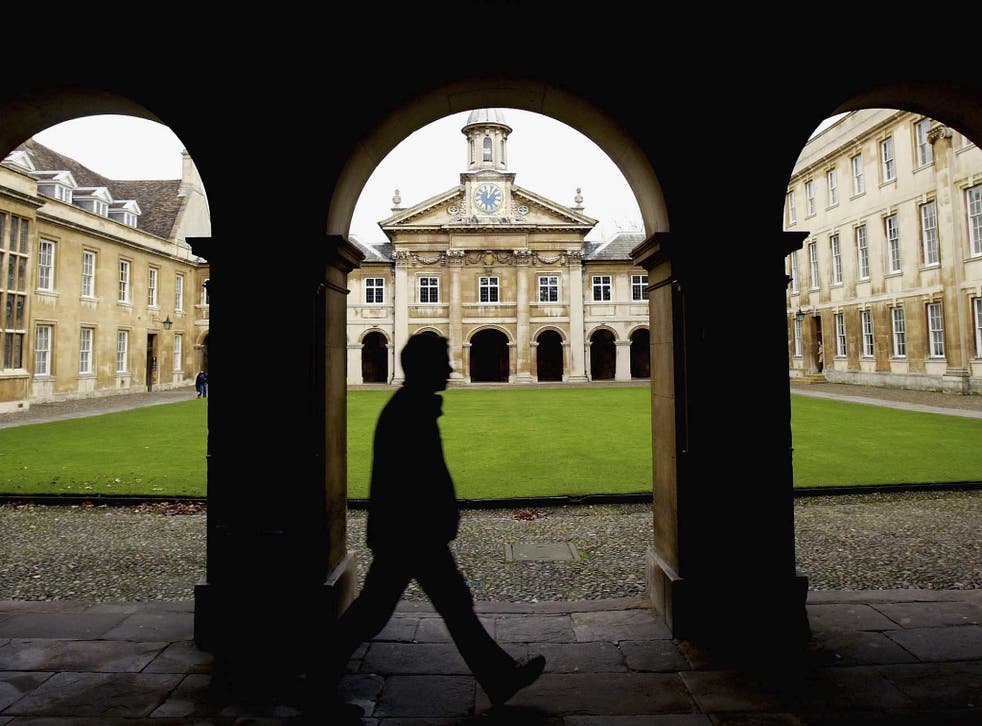 Would-be Cambridge University students will have to sit a written test in their subject area from this autumn.
The tests are designed to give academics a better indication of their abilities than just relying on the controversial Oxbridge interviewing process and, academics argue, should benefit state school pupils - particularly from disadvantaged areas.
The tests - of one hour or two hours duration - follow the reform of A-levels initiated by former Education Secretary Michael Gove which mean that the AS-level taken at the end of the first year of the sixth-form no longer counts for an A-level pass.
The 10 best universities in the UK

Show all 10
Cambridge University fought strongly against the shake-up - saying that the AS-level gave them the only glimpse of a sixth-former's ability before they had to decide to whom they should offer a place.
Instead, they argue, admissions officers would have to rely on predicted A-level grades - which independent schools have been known to inflate.
In addition, research has shown that teenagers from homes where there is no history of university applications lacked confidence and were often loathe to put themselves forward for top tier university places before they had accumulated the necessary grades.
In a letter to schools and colleges, Dr Sam lucy, the university's director of admissions, said the tests would provide "valuable additional evidence of our applicants' academic abilities, knowledge base and potential to succeed in the Cambridge course for which they have applied".
"This move is a result of responding to teacher and student feedback, a desire to harmonise and simplify our existing use of written assessments and a need to develop new ways to maintain the effectiveness and fairness of our admissions system during ongoing qualification reform," she added.
A spokesman for the university said it had been anxious to stress to teachers that the new assessments - described as "common format written assessments tailored to each subject" to be taken either before or at their interview - were not just another barrier for students to overcome."
He added that the change had received backing from teachers - "mostly from state schools". "We were very anxious to reassure them this was not another barrier," he said. "We had a meeting with a cross-section of different schools - mostly state - from across the UK and thgese teachers were invited to give us some feedback," he added. "The response was uniformly positive.
"The assessments aren't being used to deselect pupils before the interview process . We will be using the information gleaned alongside what we learn from the interview."
Candidates seeking places on economics, engineering, English, geography, history, medicine and natural science courses will do a two-hour pre-interview written assessment whilst those on classics, computer science, education, law, modern and medieval languages and philosophy course will have a one-hour assessment on the day of their interview. There will be no common written assessment for maths or music but colleges will assess aptitude.
The university is anxious to insist that students will not be able to be coached for the tests. "No advance preparation will be needed, other than revision of relevant recent subject knowledge where appropriate," said Dr Lucy.
Critics of the interview process say it gives independent schools an advantage because their teachers are more likely to be trained in coaching their students as to how they should deal with the often quirky nature of some of the questions.
Join our new commenting forum
Join thought-provoking conversations, follow other Independent readers and see their replies