Children who know what course they want to study by age of 10 more likely to get into top universities
A UCAS survey of 16,600 students found that those with a clear idea of their ambitions from a young age were more than twice as likely to get into top universities when they were older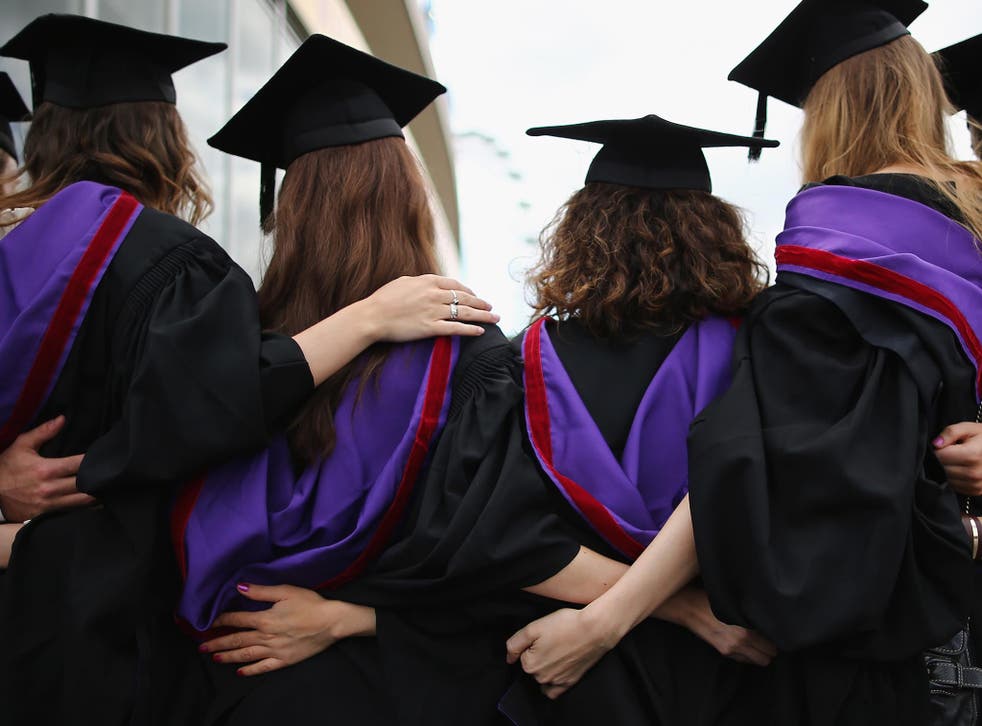 A student's university options could be determined from as young as ten, new research has shown, following warnings that the most disadvantaged young people still face too many challenges when applying for higher education.
Data from the largest UCAS student survey of its kind suggests the younger that students decide they'd like to go on to further education, the more likely they are to succeed in acquiring places at top UK universities.
Children who know by the age of ten or younger that they'd like to go on to study at university were 2.6 times as likely to end up at the most competitive universities than those who decide in their late teens, the report showed.
Over 16,000 recent applicants responded to the UCAS survey, which asked them about the motivations and influences behind their university choices, and the factors that deterred them.
Of those surveyed who didn't apply to top tariff university groups – including Russell Group Universities Oxford, Cambridge and Bristol - three quarters said they would have applied if they had been offered a travel voucher to help them get to an Open Day.
Many applicants surveyed appeared to have a lack of understanding of career pathways from "academic-sounding" degree courses and a belief that inability to access some courses limited their career options, suggesting a potential gap in careers advice and information given from schools.
An example given was that some students who said they were disappointed they could not apply for Forensic Science did not know that a degree in chemistry could lead towards the same career.
A quarter of students from the least advantaged social backgrounds who didn't apply to top universities said they felt the cost of living would be too high, furthering concerns over a lack of social mobility within the higher education system.
Respondents to the survey said they felt schools had a duty to encourage students towards higher education and that there could be more encouragement that university isn't just for the "academically elite".
One anonymous applicant said: "I don't think that the careers service at school was helpful at all, as it gives you demoralising suggestions and doesn't allow you to think ambitiously."
Another said: "What is needed is a change in the social norm of who should and shouldn't go to university. Most thought they weren't smart enough and couldn't afford it, and needed the money a job or apprenticeship would supply."
"We were in debt just visiting unis," one student simply put it.
Authors of the report gave the recommendation that universities and colleges should do more to explain the progression pathways from degree programmes into graduate employment, as well as explaining how the opportunities available to students to gain work experience as part of their studies.
According to a UCAS equality report published this year, students from the most advantaged social backgrounds are more than six times more likely to secure places at top UK universities than their socially disadvantaged peers.
Mary Curnock Cook, UCAS Chief Executive said: "This report is clear: the earlier children set their sights on university, the more likely they are to go."
"We need to reset the barometer reading for progression to HE to a much earlier age – ten or younger. Having a focus on university helps provide the rationale for working hard and doing well at GCSEs which is the strongest predictor of success in higher education."
A government spokesperson said: "We have been clear that anyone with the potential to benefit from our world class universities should be able to do so, but these findings show that many still struggle to get the right information when applying. Our reforms will enshrine in law the duty for all universities to publish data on their admissions and graduate outcomes, helping future students make more informed decisions and shining a light on where more action must be taken."
Join our new commenting forum
Join thought-provoking conversations, follow other Independent readers and see their replies