Controversial plan to test new primary school pupils infuriates teachers
Academic spells out what DfE assessments will entail, while teachers react angrily to prospect of results being used by Ofsted to measure performance by stealth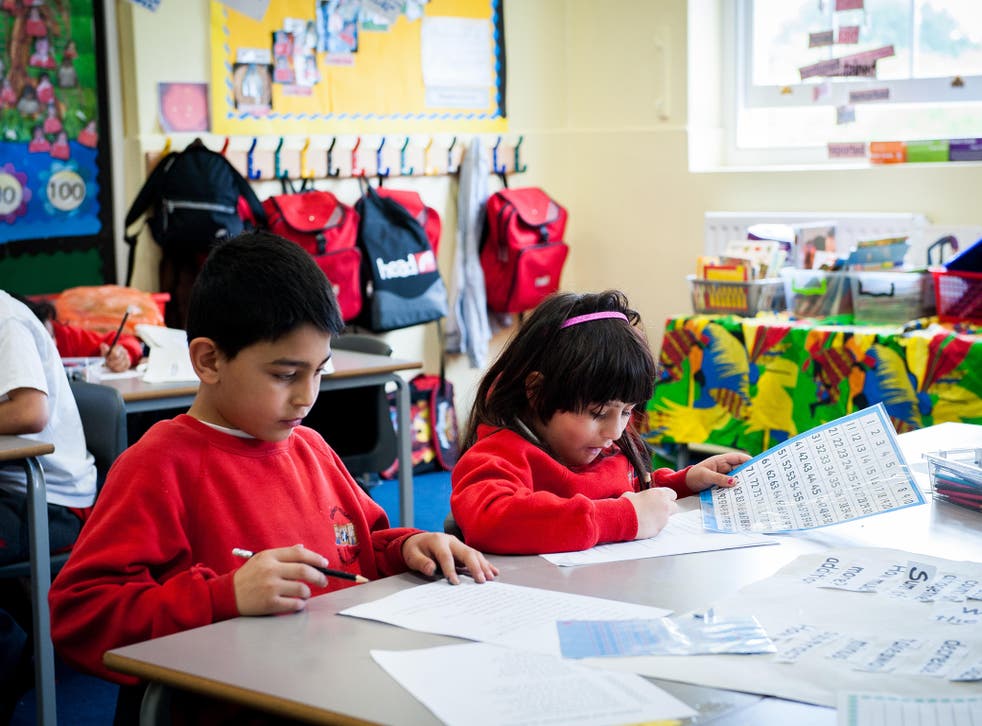 A controversial form of testing for four- and five-year-olds – to be trialled in September before being rolled out nationally next year – is designed to give teachers an indication of what their pupils can manage when they start compulsory schooling.
They will also be used as a progress measure, charting how much individual schools have achieved for their pupils between starting school and taking the national curriculum tests in English and maths at the age of 11.
Critics of the baseline tests have accused ministers of "dragooning" young children into formal schooling far too early, while others say it has been tried before and discredited.
There are also deepening concerns that Ofsted may use the assessments as a back-door means of measuring teacher performance.
It is understood that ministers will introduce the tests without making them compulsory. But as the tests will be used by Ofsted to measure school performances, the number of heads declining to use them is expected to be limited. The National Union of Teachers is so worried that it is expected to debate a motion calling for a boycott of the tests at its annual conference over Easter.
Under the new system, children would be taken aside by their teachers and asked questions about their reading and maths. Professor Robert Coe of the Centre for Evaluation and Monitoring at Durham University, one of six bidders given the green light to provide the baseline assessments to schools, added that if a child came up with three wrong answers in the conversation, "then it stops".
He said such conversations would give teachers better information than the current early-years profile whereby pupils are observed by their teachers while in nursery schools and early-years settings. "We would argue there are a lot of children who are a lot cleverer than they let on because they've got no reason to show it," he said. "They don't show you they can count to 100. I think there is a case to be made to say that you need something more standardised."
10 best primaries and secondary schools

Show all 20
The baseline assessments will be carried out during the first few weeks of a pupil enrolling for primary school in the reception class. In English, it could start with a child being asked to give the first letter of their name, then go on to being shown a book and asked where the text starts. In maths, a child could be shown three balls and be asked: "If you take away one, how many are left?"
The questions would gradually get more testing, Professor Coe added. "Eventually they will get to questions like 'What is 45 plus 19?'. The proportion of four-year-olds who could do that may be quite small but these children have been hidden because nobody knows who they are."
Opponents of the tests have argued that the four- and five-year-olds they are aimed at do not have the necessary attention span. However, Professor Coe said they would not be like a formal tests – just a conversation between teacher and pupil. "You can learn a lot about a child in 20 minutes," he added.
But he argued against using the results to rank a school by measuring a child's progress from the baseline "test" to their results in national curriculum tests. "That's a nonsense, because seven years is too long to wait to see if a child has made good progress or not," he said.
Where they would be useful, though, he argued would be in indicating a pupil's progress year by year. They could also give a teacher the first indication of whether a child was dyslexic or struggling to read.
The Department for Education has said: "We want to see all children leaving primary school with a good standard of reading, writing and maths, and teachers agree that measuring progress is the best way to ensure that schools are doing this."
Join our new commenting forum
Join thought-provoking conversations, follow other Independent readers and see their replies