Damning report reveals GCSE marking scandal
Pressure on teachers blamed for rash of cheating
Richard Garner
Friday 02 November 2012 11:00 Comments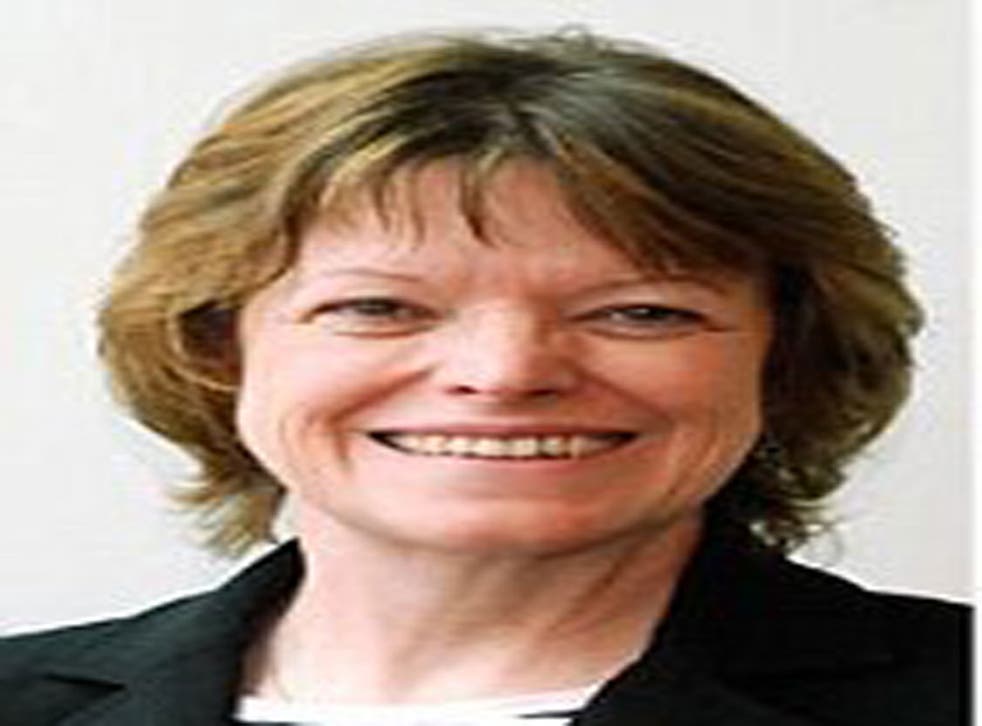 Teachers are today accused of perpetrating a widespread abuse of the exams system by bumping up the marks of their pupils to get them top-grade GCSE passes. In a report, the exams watchdog Ofqual claims that a widespread loss of integrity in the profession has led many teachers to deliberately inflate coursework marks.
"We are shocked by what we have found," said Glenys Stacey, the chief executive of Ofqual. "The children have been let down. That won't do."
The allegations are made in the final report by the exams regulator into this summer's English GCSE marking fiasco, in which thousands of pupils got lower-than-expected grades after Ofqual tightened boundaries. The report insists the new boundaries were justified because teachers were artificially increasing their pupils' marks.
Ms Stacey said: "No teacher should be forced to choose between principles on the one hand and their students, school and career on the other."
The report acknowledges the pressures upon teachers to do well in league tables are intense. Schools are ranked on the percentage of pupils obtaining five A* to C grades including maths and English. Ofqual officials also suspect the over-marking is not confined to English – Ms Stacey predicted the pattern exposed in the report could be "directly related to the place of subjects in the accountability regime".
Last night there was anger from heads and teachers' leaders. Malcolm Trobe, deputy general secretary of the Association for School and College Leaders, said the claims were an "insult" to the profession.
Ofqual acknowledged English was in a unique position as one of only two subjects that pupils must get top grade passes in to register on the league tables. It was also easier for teachers to manipulate.
Under the new arrangements for GCSE this year, 60 per cent of the marks are for controlled assessment – i,e. marked by the pupils' teachers after they have supervised coursework – as opposed to 40 per cent previously.
In addition, schools can choose for their pupils to take controlled assessments at the end of their course when they already know the written exam marks and how many coursework marks pupils need to gain a C grade.
Ms Stacey revealed one teacher who needed 25 marks to obtain a C grade pass for a pupil had said, "Obviously we marked it 25. If it had been 28, it would have been 28".
Ofqual and two exam boards (Edexcel and the Assessment and Qualifications Alliance) are currently facing a legal challenge from headteachers, pupils and local authorities on the grounds that raising grade boundaries in June was unfair to pupils as they missed out on sixth-form or college places as a result.
Christine Blower, general secretary of the National Union of Teachers, said: "Ofqual seem to be shifting the blame whilst at the same time exposing the nonsense of targets.
"Young people were let down. The solution is to re-grade the exams of young people."
Mr Trobe added: "For Ofqual to suggest that teachers and schools are to blame is outrageous... The fact remains that different standards were applied to the exams in June and January and this is blatantly wrong."
A spokeswoman for the Department for Education said: "We are going to review the accountability measures."
'We have to cheat': Aa teacher confesses
Extracts from an email in the report:
"I've just read my school email... including the instruction 'all folders (pupils' assignments) must be at or above target grade'...
When I've dared to suggest that the controlled assessments (CAs) should be done in exam conditions and that lots of schools are doing that, I'm told that is rubbish... and that we have to cheat because other schools will be doing so and we cannot afford to let our results slip at all.
I'm sorry but that is wrong and the demand to have all folders at or above target grade is unrealistic... I thank God I am taking early retirement at the end of this year."
Register for free to continue reading
Registration is a free and easy way to support our truly independent journalism
By registering, you will also enjoy limited access to Premium articles, exclusive newsletters, commenting, and virtual events with our leading journalists
Already have an account? sign in
Join our new commenting forum
Join thought-provoking conversations, follow other Independent readers and see their replies