Lack of support in universities drives deaf students to consider leaving degrees
Undergraduates feel they are wasting £9,250-a-year tuition fees amid long waits for help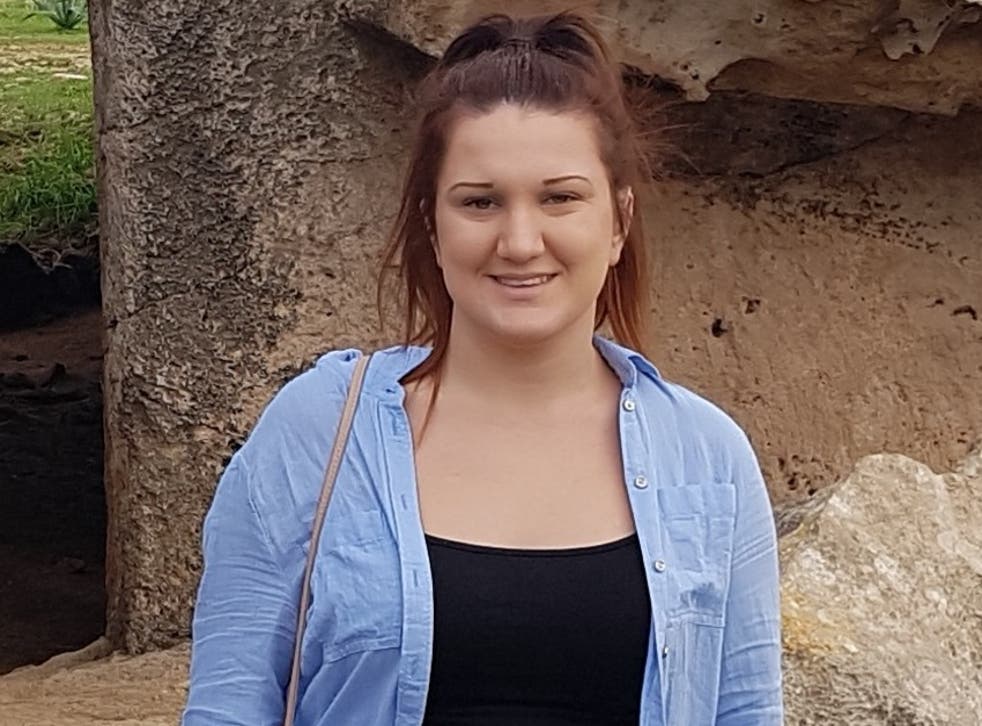 A chronic shortage of vital support in universities is driving deaf students to consider abandoning their degrees, The Independent can reveal.
Waits of up to a year for assistance such as interpreters, specialist tutors and note-taking in lectures are leaving hundreds of undergraduates feeling ostracised, stressed and as though they are wasting their fees of up to £9,250 a year.
A poll, carried out by the National Deaf Children's Society (NDCS) and shared exclusively with The Independent, suggests nearly half of those who needed help at university were still waiting for support when their degree began.
Of those, nearly three in five (59 per cent) experienced delays of more than two months for the support to be in place – and more than a quarter (28 per cent) waited six months or more, the research finds.
One student, who was entitled to a specialist note-taker, was left without support for her entire first year which made it difficult for her to revise for exams. "I felt let down and slightly lost," she says.
UK news in pictures

Show all 50
Habiba Bernier, an Essex university student who is profoundly deaf, added: "I was turning up to lectures half understanding what was being said, which made me feel I didn't belong there."
She was only found a specialist note-taker when she threatened to leave the university after her first year.
Sophia Watkins, 22, who is studying at Sheffield Hallam University, also had to wait for months after starting her course for interpreters to be sorted. She considered dropping out amid a lack of support.
"Without the support I need, I feel depressed, worried, stressed and struggle to follow criteria to achieve high marks," she says.
Even when students do have support, the availability and provision is inconsistent, the charity has found.
Libby Fream, a deaf nursing student at King's College London, has had a number of note-takers not turn up to lectures.
"This has been quite stressful. I have never been able to use my notes as they are either just copied off the PowerPoint or I can't read them," she says.
The 20-year-old has "strongly considered" dropping out. She added: "Poor support has definitely affected me academically, but mostly mentally. I feel I am receiving very little support."
Annie Cuckson, an undergraduate at Sheffield Hallam, said she had been left "exhausted" and "frustrated" by the continuous battle to get interpreters throughout the course.
"There are many times when interpreters do not turn up in the lectures and it's an embarrassment for me. I receive curious questions from other students and lecturers about the interpreter's absence when I do not have a clue what the reason is," she says.
The 23-year-old added: "I attended university to achieve what I wanted to aim for and with no support I feel the loan I have to pay back is a waste of time and cost."
Universities and the government need to step up and investigate the delays immediately, the NDCS has said.
Martin McLean, policy advisor at the NDCS, says: "It's really frustrating to hear from deaf students that they're experiencing unacceptably long delays before their support is in place. They are missing out on the content of their courses and this is affecting their grades and causing great stress and anxiety."
Some students are quitting their courses due to lack of support, he says. "This is a tragic waste of talent and when you consider how much higher education costs these days, it's an appalling waste of money."
A shortage of specialist support workers has made it harder for students, but the charity argues that universities should pay for the necessary provision to enable equal access to higher education.
Emma Parker, a teacher of the deaf and who also supports university students, says one of her students had to wait a whole year for a specialist teacher due to shortages.
She added that more and more universities are choosing to use remote lectures and webinars "which often do not give appropriate access to deaf students" – such as subtitles and seeing the speaker's face.
The charity is also urging the government to subsidise training to attract new support workers.
Mr McLean added: "Universities and the government urgently need to sort out this appalling situation, stop resting on their laurels and start delivering for every deaf student.
"Deaf students are just as capable as their hearing peers, but currently they are being held back during one of the most important periods of their lives. This cannot continue."
Support free-thinking journalism and attend Independent events
A Universities UK spokesperson said: "Universities are committed to ensuring that disabled students are given the same opportunity to achieve equal outcomes and opportunities as non-disabled students – this is part of the key role that universities can play in promoting social mobility and enhancing individual life chances.
"Universities are also subject to institutional and legal responsibilities as set out in the Equality Act 2010, including a duty to make reasonable adjustments for students as required.
"Universities are developing inclusive practice to help meet individual student's needs, with adjustments to all provision including for example assessment and curriculum design."
A Department for Education spokesperson said: "Living with a disability should never be a barrier to entering university. Universities have a legal duty to make reasonable adjustments for all disabled higher education students, this includes deaf students."
They added: "We are keen to do more to highlight the need for universities to face up to their responsibilities to be truly inclusive and ensure every student has an equal chance to succeed."