Exam board forced to include female composers on A-level music syllabus by teenager's campaign
None of the the 63 composers on the Edexcel program were women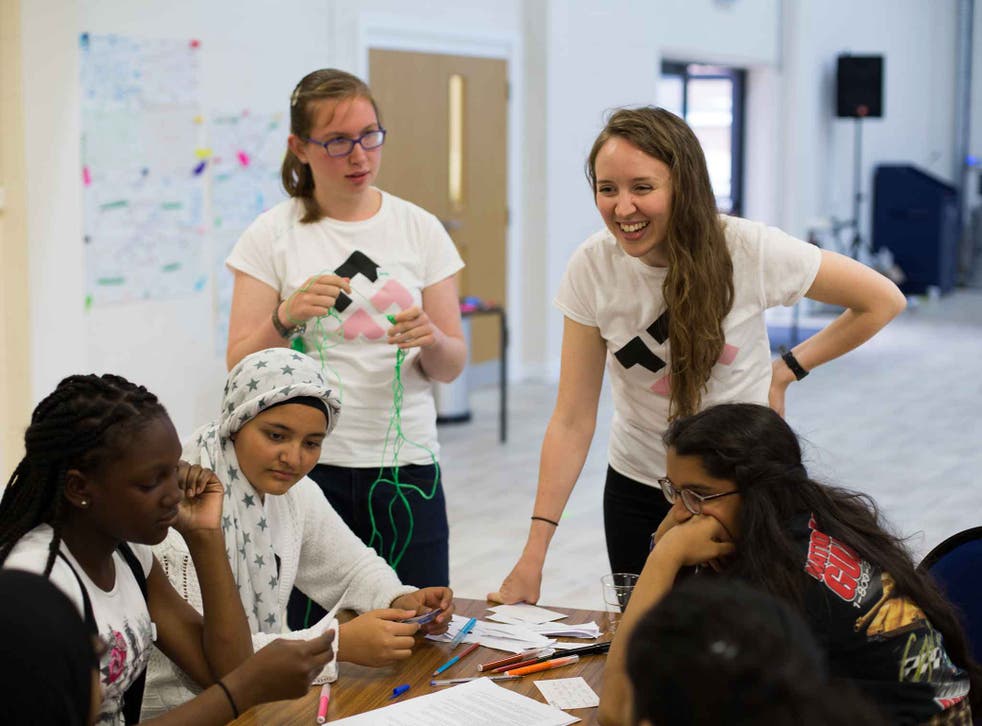 One of Britain's biggest exam boards has been forced to change their A-level music syllabus after a teenager won her campaign to ensure female composers were studied on the course.
Twyford student Jessy McCabe launched a petition last month after discovering there were no women amongst the 63 composers featured on the Edexcel program, which covers a range of musical genres and eras, and none on the exam board's proposed syllabus for next year.
The Girls' Day School Trust, the UK's leading network of independent girls' schools, joined leading academics and composers in backing Ms McCabe's campaign.
At a meeting this week the 17-year-old received a personal apology from Mark Anderson, Managing Director of Edexcel's parent company Pearson, and an assurance that the course will change. She had written to him demanding change following her involvement in a 'Fearless Futures' programme exploring gender inequality, which she said enabled her to recognise "normalised sexism".
Ms McCabe, who is currently studying maths, music and history at Twyford Church of England High School in London, told The Independent: "There's been a lot of progress. I didn't think it would be as easy [to change the syllabus] as it was, but Edexcel have been great – they automatically saw the need to rectify this and are making changes as soon as possible for the new course.
"They are also reviewing their other qualifications to ensure they are diverse and inclusive. They are speaking to lots of specialists in the industry and leading academics to see who they feel should be included – and to senior examiners because there are Ofqual guidelines which they have to set."
At the meeting, which also included Emma Whale, Pearson's Product Management Director, General Qualifications, Ms McCabe passed on a list of female composers suggested to her by people who signed her petition, or supporters on social media, for the company to consider when restructuring the A level.
The 19th century German musician Clara Schumann and 17th century Italian Baroque singer Barbara Strozzi were two of the most common suggestions. British singer Annie Lennox and American singer-songwriter Carole King were among the modern favourites.
"I'd quite like to study Clara Schumann to learn about her piano music, that would be interesting," said Ms McCabe. "Barbara Strozzi would be an equally interesting choice because I'd be interested to see the context of women in music that early on. She published eight volumes of vocal music and it's interesting to read the dedications as they start with Strozzi undermining her own ability, saying that her music is the way it is because it is 'feminine'. But in the later volumes, as she becomes a more well-known composer, she no longer mentions that at all."
The women who are shaping our world

Show all 27
Ms McCabe is not resting on her laurels and has already written to Nicky Morgan, the Education Secretary, as she wants to "role this process out to other exam boards".
The teenager said: "It's not just Edexcel [where this problem exists], other exam boards are at fault too. Edexcel is the leader in A level music but there are other people studying music with different exam boards so they should have the opportunity to learn about women composers too."
Mr Anderson said: "We are fully committed to ensuring diversity is better reflected through our revised music A-level, which will begin to be taught in Autumn 2016. We have met with Jessy, listened to her views and are taking her feedback on board, as well as the views of other musical experts in the UK."
Judith Weir, renowned composer and Master of the Queen's Music, also supported Ms McCabe's petition and will now be involved in Edexcel's collation of female composers for the new syllabus.
Join our new commenting forum
Join thought-provoking conversations, follow other Independent readers and see their replies