Exclusive: Nearly 2,000 families still without school places for their children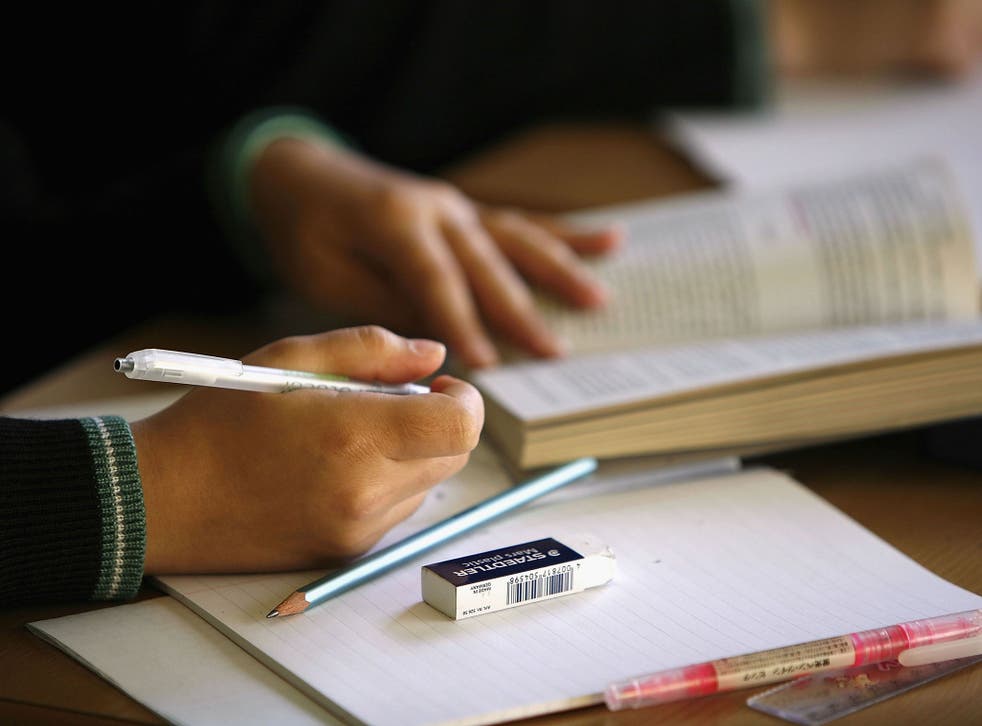 Thousands of parents are still without a school place for their children – just days before the start of the new school year.
Growing numbers are resorting to educating their children at home as the scramble for school places makes it harder to find a place they consider suitable.
The problem is most acute in the primary sector, where a bulge in the birth rate has forced many primary schools to increase class sizes.
A survey of education authorities in England and Wales by The Independent revealed that more than 1,700 parents had still not accepted the offer of a school place for the new school year, which starts on Monday in many schools. The actual figures are likely to be far higher as only around a fifth of authorities were contacted and only a handful had figures.
In a sign that thousands of parents are turning their backs on the schools system, figures released in a Freedom of Information request show that 20,842 children were home educated in England in 2012 – a rise of 500 from the year before. Home educators believe the actual number could be as high as 80,000.
The latest figures show that in Wales the number of children being home educated rose from 1,103 to 1,225 between 2012/13 and 2013/14, while in Scotland the figure has risen from 350 to 500 since 2010.
Home schooling is becoming increasingly popular in certain parts of England. Kent had 823 children studying at home last year, and in Tonbridge 55 parents were home educating – almost three times as many as in 2010. In Gloucestershire, the figure went up from 250 to 400 in the five years up to 2013.
Edwina Theunissen, who runs a helpline for Education Otherwise – which offers support to families educating their children at home, said: "We don't keep figures but anecdotally it does seem that the numbers are going up.
"There is no doubt that it is a fairly recent phenomenon that quite a few people are coming to because of difficulties in finding a school."
Days earlier the Local Government Association had warned of a £1bn "black hole" in funding for school places; an extra 130,000 extra primary places will be needed by 2017/18, it said.
Mrs Theunissen added: "There are two types of home educators really – those who philosophically support the principle and the refuseniks from the school system."
She said the latter included many parents whose children had been bullied at school – or who had considered their children too young to go to school. Some schools were insisting children started at their nurseries at the age of two-and-a-half to ensure a school place.
"Some parents are temporarily educating their children at home until they can get a place," she added. "Some find they quite like home educating, so they continue."
Alex Byers, who is home educating her two daughters, aged five and six, said: "I always thought my youngest, then aged four, was too young to start school but was told by playschool I didn't have a choice – she had to go. She struggled from the beginning as she was simply too young.
"Society seems to have lost its way somewhat with regard to education. Schools are obsessed with Ofsted and meeting targets. Children are coaxed into learning merely to pass tests, with the promise of golden time and reward stickers. School doesn't foster a love of learning."
The 15 authorities who replied to The Independent's survey recorded that just over 1,700 parents had still not accepted an offer of a school place for their child. They included 209 in Hertfordshire, 111 in Barking and Dagenham, 82 in Barnet, 213 in East Sussex and 75 in Gateshead.
All the authorities contacted said they had offered a place to every child. One authority was typical of many in saying: "We do not ask for acceptance of places. Parents receive a form and are asked to return this to the school with details of when they will be taking it up during the year."
The LGA warned that councils had abandoned building projects, cut back on school maintenance and borrowed money for extra school places. Heads have reported increasing class sizes to cope with the extra demand.
However, a spokesman for the Department for Education said: "We are making every effort to stop an unprecedented increase in pupil numbers affecting class sizes, and councils have a legal duty to provide places for children in their area."
Ministers were allocated £5bn over the current Parliament to spend on school places – "double the amount allocated by the previous government over an equivalent period". An extra 260,000 places had already been created in shortage areas.
Join our new commenting forum
Join thought-provoking conversations, follow other Independent readers and see their replies