Science careers favour rich, male Asians, according to research
Exclusive: Enterprising Science project aims to encourage more pupils into science careers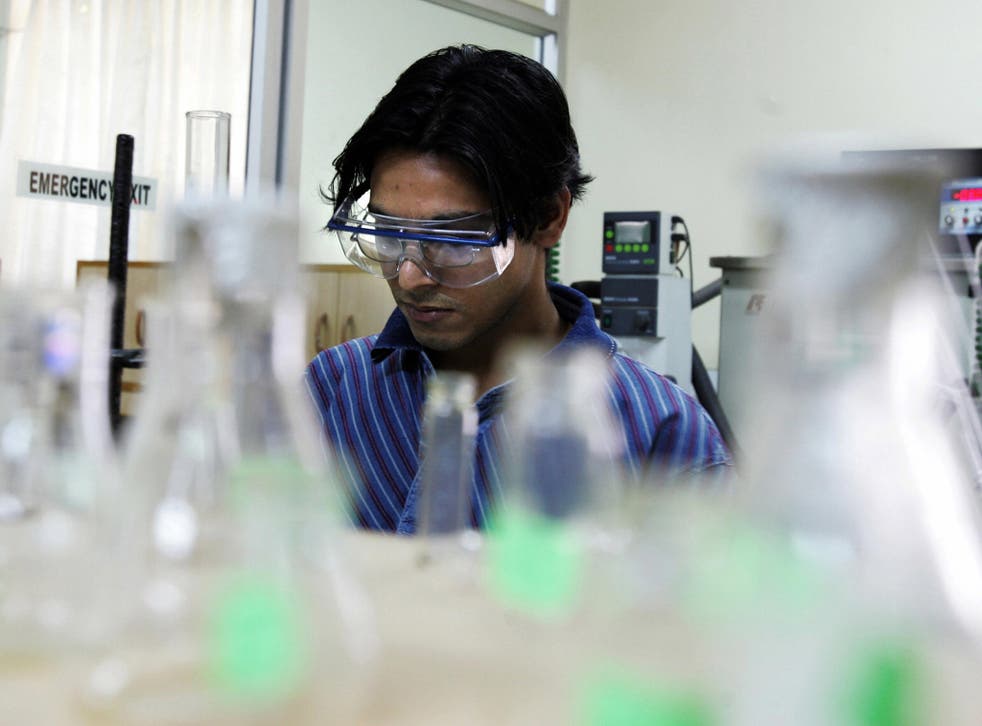 Pupils opting for a career in science are likely to be privileged, male and with an Asian background, according to new research.
By contrast, girls and pupils from a disadvantaged background are more likely to have been put off the subject because they see it as being only for the "brainy few" and not for them.
A study of 3,658 11 to 15-year-olds revealed only five per cent had what was termed as a "high science capital" - are confident in the subject and likely to pursue a career in it, whereas more than one in four (27 per cent) had "low science capital", ie they lack confidence in the subject and do not see themselves as "science people".
The vast majority, termed the "big middle" by researchers, were interested in the subject but again believed pursuing it to A-level, degree or as a career option was not for them.
The report warns that too many initiatives are either aimed at gifted or disadvantaged pupils, and ignore those in the middle whose interest in the science could be more easily tapped.
The research, carried out as part of the Enterprising Science project jointly backed by King's College London, BP and the Science Museum, will now be used to help launch initiatives aimed at making science a more "family friendly" subject which pupils can look into with their parents out of school.
"Significantly, our findings suggest that girls and those with low cultural capital are particularly likely to be overrepresented amongst those students with low science capital, who lack confidence in their science identities and feel that others do not see them as 'science people'," the report concludes.
"High science capital students," it adds, "are more likely to be male, Asian and come from the most socially advantaged homes. They are more likely to be in the top set for science at school and are interested in a science-related future career."
Figures show that whereas only eight per cent of the overall cohort were of Asian background, that compared with 14 per cent of those in the five per cent with high science capital. By contrast, the percentage of white students in the high capital group declined in comparison with their percentage in the survey as a whole.
Of the middle group, Louise Archer of Kings College London, said: "Lots in the middle think 'I like science, I'm OK at it but I'm not good enough but you can only continue with it if you're the absolute brainiest in the class'."
Enterprising Science aims to promote the idea that science can be learnt both inside and outside the classroom, and is keen to promote visits to museums. BP is also producing education packs, one aimed at primary school children showing how pupils can relate science to what they can find in their local park and one for secondary school students on the science involved in an airport.
According to the researchers, it is important to target primary school children, as it can be too late if they are switched off the subject by the time they reach secondary school.
Join our new commenting forum
Join thought-provoking conversations, follow other Independent readers and see their replies