Exposed: University bosses' lavish expense claims
IoS
investigation reveals subsidies for global travel and entertainment as colleges face swingeing cuts and student fees treble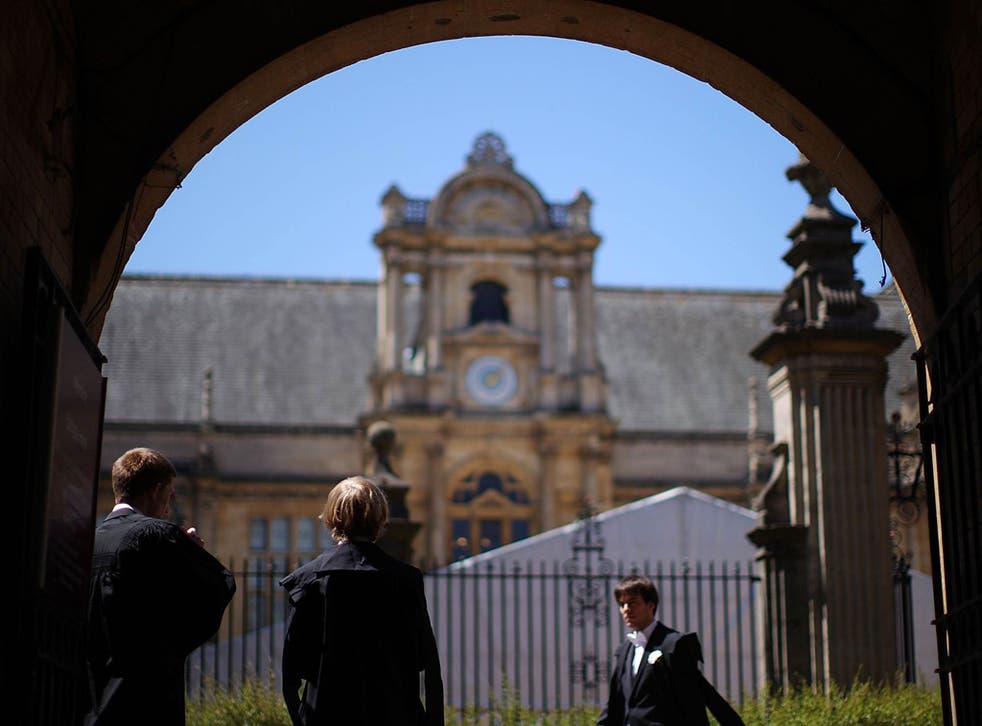 British university chiefs are paid generous expenses to cover worldwide travel and lavish entertaining on top of salaries that are eight times the national average.
Universities have continued bankrolling claims for vice-chancellors and other senior staff during an unprecedented spending crisis for higher education, an analysis of accounts over the past three years has revealed.
Itemised bills, obtained by The Independent on Sunday, include travel to all corners of the globe – as well as, in one case, £975 to pay for membership of a West End London club.
The total claimed amounts to £14,000 for each institution in the country, which would pay the highest tuition fees for 233 students.
It emerged last year that vice-chancellors benefit from perks including palatial grace-and-favour homes and extravagant expenses. The "property empire" made available to the nation's top academics is estimated to be worth £50m.
But the expenses, uncovered by freedom of information requests to almost 150 institutions, are in addition to the £213,000 average salary paid to university leaders. Latest salary details of senior staff are due to be published in the next two weeks and are expected to show a further rise.
University leaders last night claimed that the expenses were largely run up on official business, including travel to attract students from around the world. They also insisted that they had "robust" mechanisms to weed out frivolous claims.
But students and lecturers condemned spending on "spurious luxuries" at a time when universities are cutting budgets, shedding staff and increasing tuition fees steeply.
"When students are facing trebled tuition fees and massive youth unemployment, and as universities deal with swingeing cuts to teaching budgets, it is appalling that university heads continue to fill their boots," said Usman Ali, vice-president of the National Union of Students. "Universities must listen to students' unions and make their expenses and pay structures transparent to stop abuses."
The IoS survey revealed that vice-chancellors and other senior staff picked up more than £870,000 in expenses in 2008-09, rising to £883,000 the following year. The figure fell below £700,000 in 2010-11. However, the full total will be higher as not all institutions supplied figures.
The University of Plymouth recorded the highest total in 2010-11: an expenses bill of £136,570, almost double the previous year's. Vice-chancellor Wendy Purcell accounted for more than £20,000 of the total. A spokeswoman said: "As one of the largest UK universities, our colleges and campuses span a 200-mile radius, we have a global research base and a network of international partnerships.
At Oxford Brookes, claims made by senior staff were more modest – apart from more than £900 a year paid to vice-chancellor Janet Beer for membership of the plush Athenaeum Club in Pall Mall, London.
A university spokesman said: "Membership enables the university to use central London facilities for overnight accommodation, functions and meetings at rates that provide good value for money."
Sally Hunt, general secretary of the University and College Union (UCU), said: "Unless there is proper scrutiny of vice-chancellors' pay and perks, revelations like this will continue to embarrass the sector and make it look self-serving to the wider world."
Join our new commenting forum
Join thought-provoking conversations, follow other Independent readers and see their replies