Faith school complaints ban is 'affront to democracy', campaigners say
Secular groups claim new policy would allow religiously-selective schhols to unfairly discriminate against children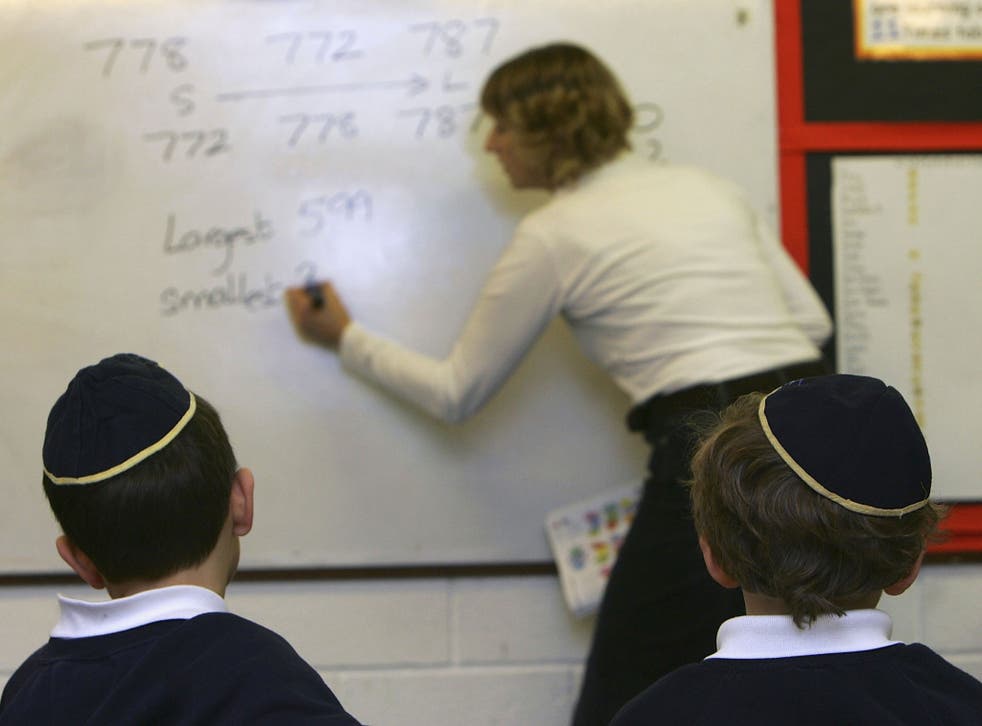 New rules banning secularist groups from raising objections to faith schools' admissions policies are an "affront to both democracy and the rule of law", campaigners have said.
The British Humanist Association (BHA) and the National Secular Society (NSS) claimed that the new policy would allow religiously-selective schools to unfairly discriminate against thousands of children while dissenting voices were silenced.
Under the Government's proposals, which were unveiled by Education Secretary Nicky Morgan at the weekend, campaign groups will be banned from making "vexatious complaints" against the admissions systems of individual faith schools.
The measure is being taken after the Chief Schools Adjudicator, Dr Elizabeth Passmore, said investigating multiple objections from pressure groups was taking too much time and was a waste of public money. Ms Morgan said barring lobbyists and others from making complaints would "unclog" the system while still allowing local parents and councils to raise concerns about applications procedures.
However, the BHA said that its complaints to the Adjudicator had been sparked by concerns from parents – and had revealed that almost every religiously-selective school in England was failing to comply with the School Admissions Code and unfairly denying access to some children.
"Instead of moving to enforce the law, the Government has responded by planning to make it harder to identify future violations of it," said the charity's chief executive Andrew Copson. "This is an affront to both democracy and the rule of law."
He continued: "It will reduce parents' fair choice of state schools in the interests of the religious organisations that run them at taxpayers' expense – and demonstrates the Government is more interested in concealing the appalling record of religious schools manipulating their intakes than it is in addressing the serious problems this causes."
A consultation on the proposals will be launched in the next few months. The BHA said it planned to encourage people who believed "in a fairer, more transparent, and less discriminatory education system" to oppose the changes.
Faith schools are legally allowed to give priority to children who come from particular religious backgrounds if they are oversubscribed. But some campaigners believe they are routinely abusing this power to discriminate against ethnic minorities and pupils from working class backgrounds.
The NSS said some parents did like making personal complaints against schools and relied on larger umbrella organisations and campaign groups to speak out on their behalf. The new rules would allow faith schools to break the Admissions Code "with impunity", it added.
"It's disgraceful to begin with that the law allows faith schools to discriminate against pupils on the basis of their parents' faith," said NSS campaigns manager Stephen Evans. "Many religious schools have been shown to be been abusing the admissions system and it's incredible that the Government now wishes to prevent us from challenging that abuse of religious privilege."
According to a report published last year by the BHA and the Fair Admissions Campaign, objections about 49 religiously selective secondary schools resulted in more than 1,000 breaches of the Admissions Code being identified. Around 1.2 million school places in England are subject to religious selection criteria so the number of children unfairly losing out on places was likely to be significant, it claimed.
A Department for Education spokesperson said: "There is a clear and transparent system for parents and local authorities to raise objections or highlight when they believe a school is breaching the admissions code. This will not change. Our proposals are about stopping pressure groups clogging up the system with vexatious complaints solely designed to attack faith schools."
Join our new commenting forum
Join thought-provoking conversations, follow other Independent readers and see their replies