Girls are 'more than twice as likely' as boys to achieve a pass in a language GCSE
Report says that government must tackle 'persisting gender gap' in uptake and performance in modern foreign languages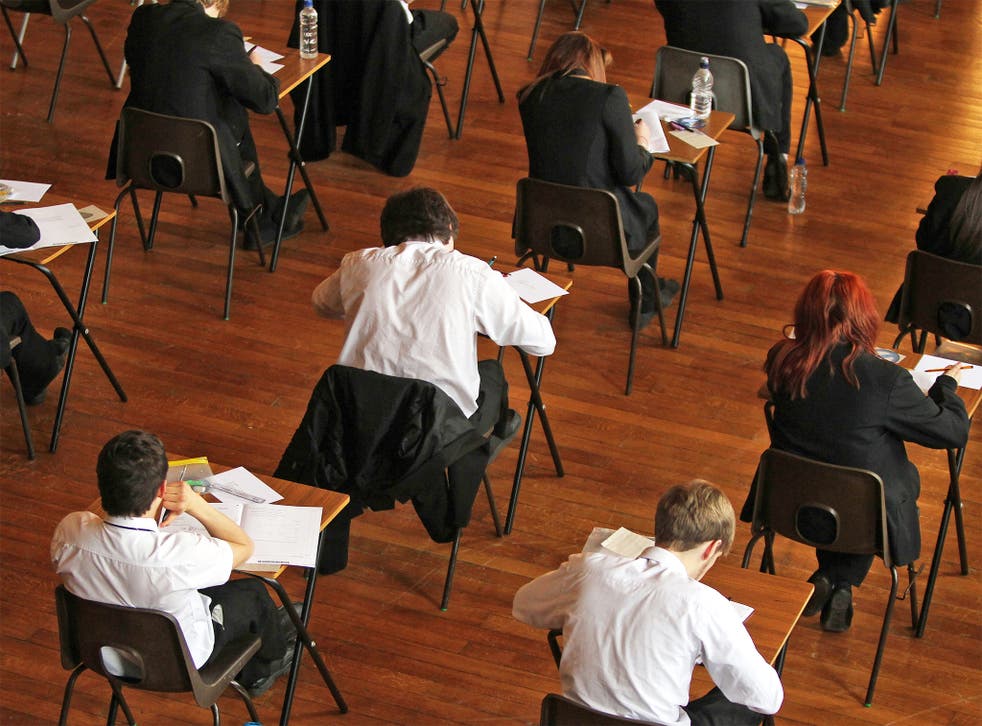 Girls are more than twice as likely as boys to achieve a pass in a language GCSE, a study has found.
According to the report from the British Council, a pupil's gender is a stronger predictor of successful exam results than a pupil's level of disadvantage.
The report says that the government must urgently address the "persisting gender gap" within modern foreign languages and set out how it plans to tackle the underrepresentation of boys.
The research, which was carried out by the Education Policy Institute (EPI), found that boys are far less likely than girls to take languages as a subject. In 2018, only 38 per cent of boys sat a language GCSE, compared with half of girls.
The English Baccalaureate (EBacc) – an indicator that measures schools on the the number of students who take up maths, English, science, a foreign language and either history or geography – was introduced by the government to increase uptake of modern foreign languages and science.
UK news in pictures

Show all 50
However, the proportion of students taking languages at GCSE has continued to fall and researchers are warning that there is little evidence to suggest government policies will help to tackle the gender gap.
Girls are more than twice as likely as boys to take and achieve at least a grade 4 – equivalent to the old C – in a language GCSE once factors such as disadvantage and prior attainment are taken into account.
Bobbie Mills, report author and senior researcher at EPI, said: "Foreign languages stand out among the government's core EBacc group as the only subject with a large gender divide. Boys trail girls on entries into GCSE languages, while those that do take up the subject remain far behind on performance.
"The government has set an ambitious target of 75 per cent of pupils studying the EBacc by 2022. If it intends to make any progress towards this goal, it must urgently clarify how it intends to address the huge gender gap in languages.
"There is no evidence that current initiatives to improve foreign-language entries will narrow this divide."
Kevin Courtney, joint general secretary of the National Education Union, said: "Gender stereotypes limit opportunities for both boys and girls.
"While schools do a great deal to provide all students with a broad and balanced curriculum, as this report shows, gender continues to shape the subjects chosen by pupils at GCSE. Girls are more likely to study languages, boys more likely to study physics – and this gender bias limits life chances for both."
He added that a lack of funding from government and a shortage of teachers have exacerbated the issues.
Geoff Barton, general secretary of the Association of School and College Leaders, said schools are "doing their utmost" to address issues with boys' attainment in languages.
He added: "There is a particular problem with the take-up of languages because the government has tried to drive up entry rates through the use of school performance measures without addressing the fact that schools are desperately short of teachers and funding, and the grading of language GCSEs and A-levels is too severe."
In November, Ofqual, the exams regulator, announced that GCSE grading standards in French and German will be adjusted from next summer.
The subjects will be marked less severely amid fears that students have been deterred from studying languages because they think top grades are harder to achieve.
A Department for Education spokesperson said: "We are committed to ensuring more pupils are studying languages, which is why it is now compulsory in the national curriculum for all children between years 3 and 9.
"The introduction of the EBacc also halted the decline in take-up of GCSE languages (with 47 per cent taking a language in 2019, rising from 40 per cent in 2010). The proportion of boys taking modern foreign languages at GCSE level has remained broadly stable over the period."
Join our new commenting forum
Join thought-provoking conversations, follow other Independent readers and see their replies