Gove's changes to teachers' contracts rejected by review body
The Education Secretary wanted to scrap the clauses limiting the number of hours and days worked in a year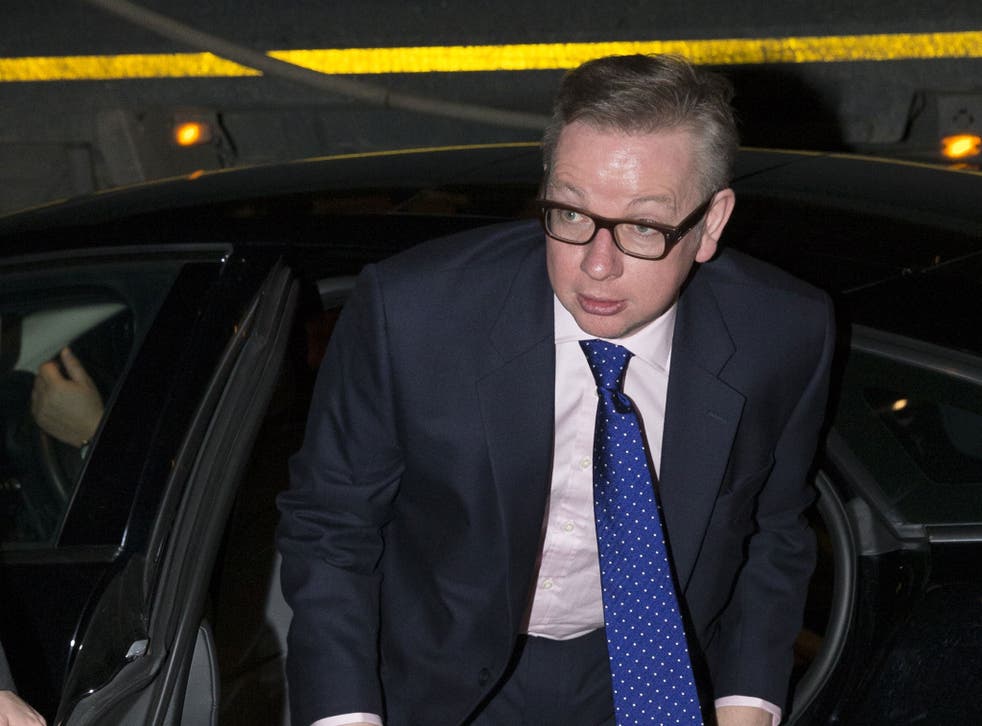 Michael Gove suffered a major setback on Thursday to his plans for sweeping changes to teachers' contracts to allow them to work longer hours.
The Education Secretary wanted to jettison clauses in their contracts - setting limits on the number of hours and days they worked in a year, giving them time off from the classroom for marking and preparation and restricting the time they had to cover for absent and ill colleagues.
Mr Gove believed the move would give schools greater flexibility to open for longer hours to allow pupils to do "prep" and take part in a range of extra-curricular activities such as sport and drama.
However, the School Teachers Review Body (STRB) - which rules on pay and conditions - rejected his plea on Thursday, arguing they were "reasonable protection for teachers".
On giving teachers time for marking and preparation, it added: "We have heard from teachers that they find this time extremely valuable." Mr Gove, in particular, argued that the restrictions on covering for colleagues were "unprofessional".
The decision was immediately seized upon by teachers' leaders as a major victory over the Government.
Christine Blower, general secretary of the National Union of Teachers, said: "The STRB has delivered Michael Gove a huge blow by rebuffing his recommendations for further attacks on teachers' conditions and pay.
"Michael Gove sought to persuade the STRB that the teachers' contract undermined professionalism and that the provisions were over-prescriptive; he failed on all counts."
Mary Bousted, of the Association of Teachers and Lecturers, added: "We are pleased the independent STRB has produced a sensible report which recognises the reality of the hard work teachers put in and the long hours they already spend both in school and after hours marking and preparing children's work."
Mr Gove did win a concession from the STRB in convincing them they should remove from the contract a list of 21 specific tasks teachers should not do - such as photocopying, putting up displays and exam invigilating. It was put in by Labour just over a decade ago in an attempt to head off industrial action over workload.
This decision, though, angered UNISON, the union which represents classroom assistants, which warned it will lead to job cuts amongst support staff.
"Asking teachers to do bulk photocopying and chasing pupils and parents for money is a complete waste of teachers' time," said Jon Richards, UNISON's national secretary for education. "The government has tried to compare teachers with doctors, a false comparison that fails to recognise doctors' have powerful codes of practice.
"You would not expect doctors to collect money off patients for prescriptions."
The report also paved the way for higher pay for headteachers - giving governors more powers to offer performance related pay and higher salaries for those who take on extra responsibilities, such as becoming executive head for a group or federation of schools.
A spokeswoman for the Department for Education said: "The STRB has made a persuasive case for change to leadership pay.
"These reforms are designed to ensure the most talented leaders are attracted to the teaching profession and are properly rewarded for taking on challenging schools."
The Department for Education added that Mr Gove intended to accept all the report's recommendations.
Join our new commenting forum
Join thought-provoking conversations, follow other Independent readers and see their replies