Government pledge to get 1.3 million laptops to children in pandemic still not met
Devices are part of scheme to help disadvantaged children learn at home when face-to-face education disrupted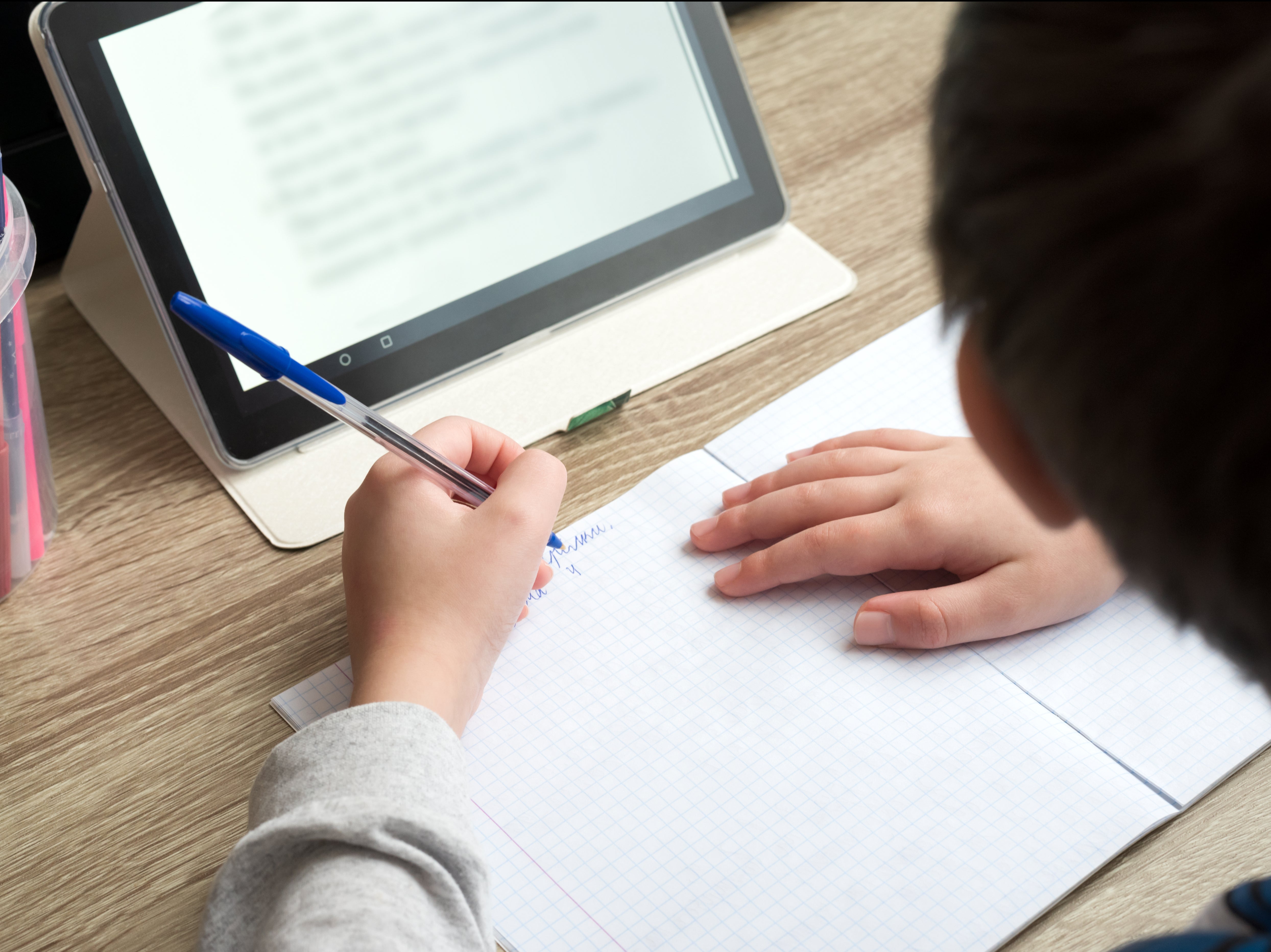 A government pledge to get 1.3 million laptops and tablets to pupils in the coronavirus pandemic has still not been met, according to the latest figures.
The Department for Education (DfE) has been sending out devices to schools to support students with online learning in lockdowns and during periods of self-isolation.
The government had pledged to provide 1.3 million digital devices to help disadvantaged children through this scheme.
Three months on, new DfE figures show the full amount has not yet been delivered to schools.
Data published on Tuesday show a total of 1,295,752 laptops and tablets had been delivered or dispatched to support disadvantaged pupils by 8 April, when the latest available data is from.
More than 733,000 of these had been sent to councils, academy trusts, schools and colleges across England since the start of January, when the third national lockdown came into force.
Only vulnerable and key worker children were allowed in school between 4 January and 8 March, with learning moved online for all others.
While all students have been allowed back in the classroom for more than a month, tens of thousands of pupils have been off school every week because of a positive test or having to self-isolate due to close contact with a Covid case, government data shows.
The DfE said the latest figures on laptops and tablets show 99.5 per cent of the 1.3 million devices purchased have been dispatched or delivered.
The department said all laptops and tablets that have been purchased are available to order and it is in contact with schools that have not done so yet to encourage them to order from their allocations.
In January, the government said it had bought 300,000 more devices to add to the total pot of 1.3 million - although none of these had reached schools by the start of February.
Gavin Williamson, the education secretary, said most of these would be delivered by the end of the first of March - when many students were preparing to return to school after two months at home.
In February, while many students were one month into online learning during England's lockdown, a union leader told The Independent it was of "critical importance" laptops reached children who need them "as quickly as possible".
Additional reporting by Press Association
Join our commenting forum
Join thought-provoking conversations, follow other Independent readers and see their replies