Government urged to press Ucas to release data on students from poorer backgrounds
Body insists that it is 'totally committed' to widening access to universities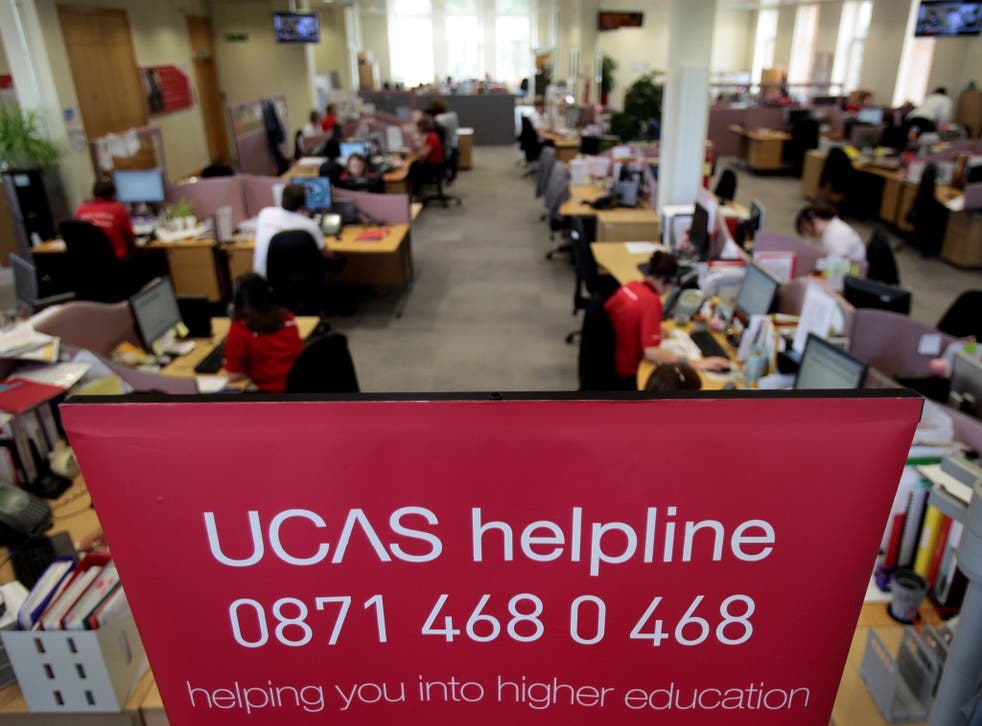 The Government is being urged to press the body that handles university applications to release its full data on students from poor backgrounds in order to boost efforts to improve social mobility.
David Lammy, a Labour former Universities Minister, has written to the Government asking it to call on Ucas to reveal information which could enable more disadvantaged children win places at the top universities.
Since the May election, Conservative ministers have pledged a major drive to release more information. Matt Hancock, the Cabinet Office minister, said last month: "Open government needs to go viral."
Mr Lammy's move came after The Independent revealed that Alan Milburn, the chairman of the Social Mobility and Child Poverty Commission, had criticised Ucas and urged it to share its data with researchers and universities.
In a letter to the Business Secretary Sajid Javid, whose department is responsible for higher education, Mr Lammy says that releasing anonymised individual data is "the only way researchers can assess the access to university enjoyed by lower socioeconomic and ethnic minority students".
While Mr Lammy understood the need for privacy, he said that seeking explicit consent from students for the release of their information on an anonymous basis mean historic data would never be available and some "opting out" would make any findings unrepresentative.
The Business, Innovation and Skills Department said: "The Government is committed to widening access in higher education. We will continue working with all concerned to build on our record and increase participation for the most disadvantaged in our society."
Ucas insisted that it is "totally committed" to widening access and rejected criticism that it was withholding the data partly because it sells some information about students to private firms.
Mary Curnock Cook, the chief executive of Ucas, said: "We do share anonymised data and information with organisations and researchers and publish extensive anonymised data sets openly on our website."
She said Ucas was working on how to provide more information, adding: "We never sell personal data. We take our responsibilities to our students, most of whom are young people, very seriously. They tell us that they don't want us to share their personal data without explicit consent. Where we have explicit consent, we share. If we don't have explicit consent we only share data which protects individuals from being identified."
Ucas, a charity, keeps down application fees by generating income through services including targeted emails from private firms to students who have just got their A-level results. Some £12m a year, about a third of its income, comes from Ucas Media, its commercial arm.
Heat (Higher Education Access Tracker), a group backed by 40 English universities, denied that its members want to keep data secret because it would expose their record on fair access. "Heat has been lobbying Ucas for two years to release student data for research purposes," it said. "The non-release of individual data… is an obstacle to robust research."
Dean Machin of University College London, who carried out a study in data sharing for the commission, said: "Ucas will not share any data before 2019 and then it will share no pre-2016 data and only an unrepresentative sample of post-2015 data."
He added: "Without consultation, Ucas is implementing a new data sharing framework which will delay and distort research into the fairness around university admissions."
Although Ucas publishes aggregate statistics on applications and admissions, Mr Machin is worried that it has stopped giving researchers access to anonymised individual-level data. He suggested that it delayed its new data framework by a year to consult interested parties, saying it could both maintain its users' trust and share its data with those interested in improving social mobility.
Join our new commenting forum
Join thought-provoking conversations, follow other Independent readers and see their replies