Grammar school is no better for pupils than a comprehensive
Apparent success is due to children's advantaged social background, says new research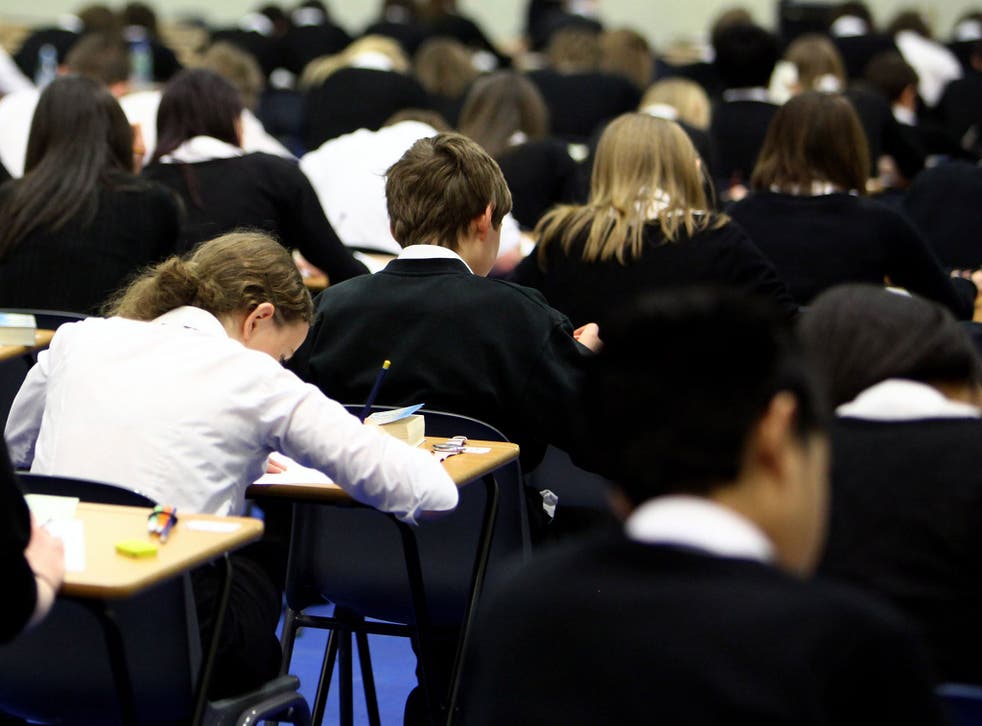 Grammar schools are no more successful than comprehensives at getting their pupils into elite universities, according to new research.
Working-class pupils are just as likely to get a degree after attending a comprehensive school as a grammar school – contradicting claims that bringing back grammars would improve social mobility.
Researchers at the Institute of Education and the University of Manchester analysed the education histories of more than 7,700 people in England and Wales whose lives are being followed by the 1970 British Cohort Study.
They found that those who attended private secondary schools in the 1980s were about two-and-a-half times more likely to gain a degree from a highly selective Russell Group university than comprehensive or grammar school pupils with the same A-level results. They were also almost one-and-a-half times more likely to graduate from a mainstream university than their state-school peers.
Earlier this month, senior Conservative MPs called for the ban introduced by Labour in 1998 on the creation of new grammar schools to be lifted and London Mayor Boris Johnson described the decline of the grammar school system as a "tragedy".
Last week it was revealed that two new "satellite" grammar schools are being planned for Berkshire and Kent, in what would be the first expansion of selective schooling for 50 years. Home Secretary Theresa May is supporting plans for a "satellite" grammar in her Maidenhead constituency, while Defence Secretary Michael Fallon is backing a similar scheme in Sevenoaks.
However, the findings of the new research – which was completed before the debate over grammar schools was reopened – could cast doubt on the expansion of the selective secondary school system.
Overall, 31 per cent of private school pupils in the 1970 birth cohort got a degree from an elite university, compared with 13 per cent from grammar schools, 5 per cent from comprehensives, and 2 per cent from secondary moderns.
However, the researchers concluded that the apparent success of grammar schools was due to selective school pupils coming from more advantaged social backgrounds and having higher academic attainment at age 11.
The report concluded: "The fact that grammar schools provided no special benefit for working-class pupils' higher-education chances is important in the light of current debates on schooling and social mobility."
Yesterday grammar school heads insisted the findings revealed little about selective schooling in the 21st century.
Dr Mark Fenton, vice chair of the Grammar School Heads' Association and headmaster of Dr Challoner's Grammar School in Buckinghamshire, said: "Any study of pupils in grammar schools in the 1980s would need to take account of the fact that this was a period of sweeping change during which many grammar schools became comprehensives; so many children born in 1970 would have started their education in a grammar school and finished it in a comprehensive.
"The process of application to the top universities was also very different in the 1980s, as was membership of the Russell Group of universities."
Previous research has cast doubt on the role of grammar schools in boosting social mobility. A Sutton Trust report last year said grammar schools were monopolised by affluent pupils, and just 2.7 per cent of entrants to grammar schools were eligible for free school meals. In December, Ofsted chief Sir Michael Wilshaw claimed that grammar schools were "stuffed full" of middle-class children and had failed to improve social mobility.
Join our new commenting forum
Join thought-provoking conversations, follow other Independent readers and see their replies