Growing number of children self-harming as mental health problems amongst pupils rise, says new survey
Survey also finds a big increase in cyber bullying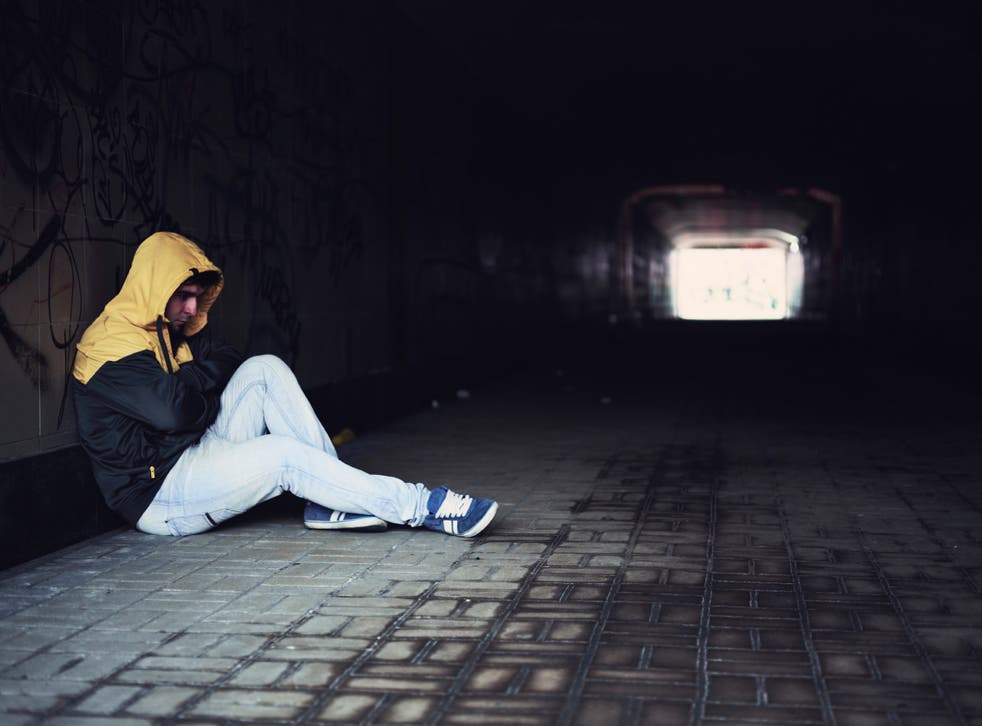 Growing number of children are self-harming or harbouring suicidal thoughts as mental health problems amongst pupils rise, says a newly-published survey of headteachers.
A survey of 338 schools revealed more than half (55 per cent) said they had experienced a large increase in cases of anxiety and stress - while more than 40 per cent reported a big increase in cyber-bullying.
The survey, conducted jointly by the Association of School and College Leaders - which represents secondary school heads - and the National Children's Bureau - also reported that nearly eight out of 10 schools (79 per cent) reported an increase in the number of pupils self-harming or having suicidal thoughts.
At the same time as mental health problems were increasing, nearly two-thirds of schools (65 per cent) reported that it was becoming more difficult to access mental health care from local services.
In addition, 53 per cent of schools that made a referral to Child and Adolescent Mental Health Services reported that their effectiveness had been "poor" or "very poor".
"Our survey shows a serious gap in mental health services beyond the school gates," said Malcolm Trobe, acting general secretary of ASCL. "
"The fact is children today face an extraordinary range of pressures. They live in a world of enormously high expectations, where new technologies present totally new challenges such as cyber-bullying. There has seldom been a time when specialist mental health care is so badly needed and yet it often appears to be the poor relation of the health service.
"Early intervention is essential before problems become entrenched and start to increase in severity. These services are a vital lifeline that many young people cannot do without."
The survey's findings were supported last night by mental health campaigners with Lucie Russell, director of campaign at the mental health charity Young Minds saying: "We shouldn't underestimate the huge amount of pressure young people today face: family breakdown, stress at school, body image issues, early sexualisation, 24/7 online networking, bullying on and offline and uncertainty about the future after school are all piling on the stress.
"To make matters worse when young people are struggling it can be extremely difficult for them to get the support they need. "
she added that services were "a postcode lottery with unacceptably long waiting times in many areas."
Anna Feuchtwang, chief executive of the NCB, added: "It is alarming that teachers are seeing ever-growing numbers of children self-harming or having suicidal thoughts. For these young people, and many others like them, their psychological states are almost too much to bear.
"While schools are doing their best to help, in cases where children are in acute need they require specialist mental health services to step in and provide support. Unfortunately, teachers say that limited capacity in these services often makes referrals very difficult."
The survey's evidence comes on top of concerns expressed by the Commons select committee of health that many schools were finding the threshold for triggering action to help pupils was "unreasonably high" .
"The results of the survey support concerns that there are worryingly high levels of mental health and well-being issues among young people and that the prevalence of these issues has increased during the past five years," the report concluded. "It is also noted that the prevalence of the relatively new phenomenon of cyber-bullying has significantly increased over that time."
Meanwhile, Mr Trobe will be urging his members not to push themselves too hard when he addresses them at the association's annual conference in Birmingham this morning.
"Our own well-being feeds the wellbeing of the organisations we lead," he will say. "If the leadership team is exhausted or failing then so will the school be. You need to look after your leadership team and most of all you need to look after yourselves.
"This isn't being selfish. We need strong, healthy, confident leaders if we are going to continue to raise standards in our schools and colleges."
He will warn there is a danger that headteachers could become "slaves to bureaucracy" with the increasing pressures of exam league tables and targets for individual pupils.
A Department for Education spokeswoman said the Government was investing £14 billion into children's mental health services, adding:" Schools have an important role to play in tackling children's mental health issues but teachers are not mental health professionals and they should have the support of specialised services."
Join our new commenting forum
Join thought-provoking conversations, follow other Independent readers and see their replies