Hanson Academy in Bradford sends 152 pupils home in one day
All for school uniform offences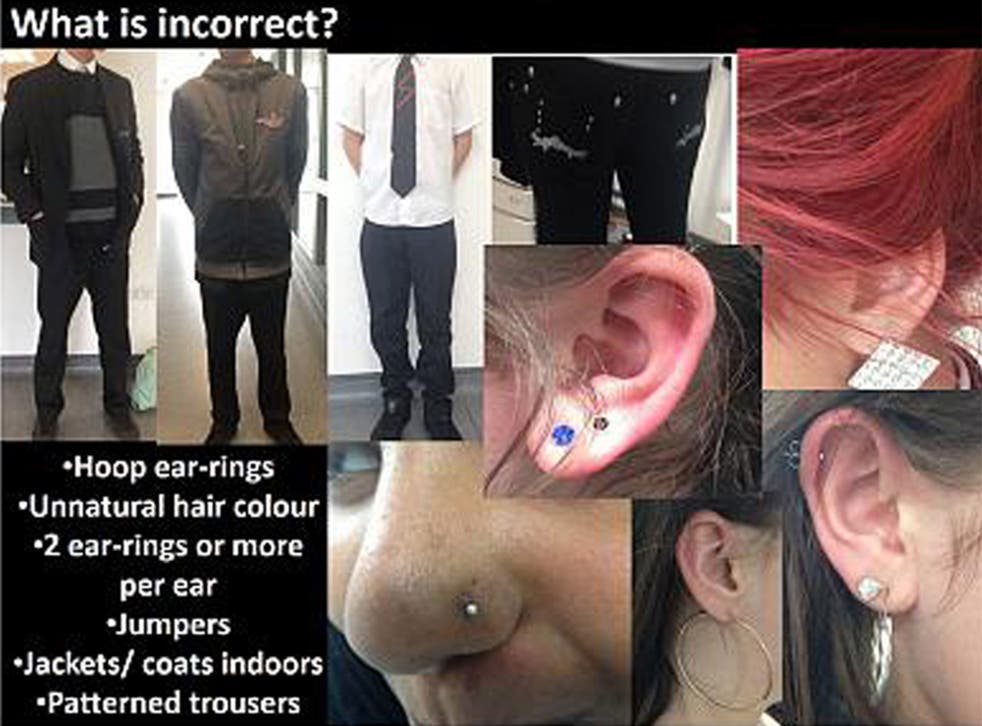 A school in Bradford sent home 152 pupils in one day for school uniform offences, leading to angry responses from some parents.
Hanson Academy turned away 10 per cent of its pupils on Tuesday for violations including wearing hoop earrings and having hair not dyed a 'natural' colour.
The school said it had "communicated clearly" that there would be a crackdown on uniform beginning on 4 November.
Principal Elizabeth Churton said in a statement: "We explained that students who arrived to school with a uniform issue that could be resolved would be sent home to rectify and parents would be contacted.
"As forewarned, some students were sent home for this reason. They were sent home to change and the majority rectified this immediately and returned to school ready to learn."
In an interview with BBC Radio Leeds, Ms Churton added that rules were important to get students ready for "adult life".
In pictures: Hanson Academy dress code

Show all 5
But some parents voiced their disapproval through Facebook and local media.
Diane Hickey told the BBC that her daughter Cassidy, 13, was sent home for wearing black pumps.
"I'm not buying her a new pair of shoes. I'm a single parent. I can't afford a new pair of shoes," she said.
One Facebook user, going by the name Tracey Jacques, wrote that while the school had given "ample warning", it had failed to follow-up on previous warnings.
"I've received at least four similar letters over a five-year period and never before has it been enforced; Hanson has cried wolf once too often and have received bad press as a result," she wrote.
Other parents complained they had not been informed that their children were being sent home, including one mother who wrote in a comment that her child had Asperger's and should not have been told to leave school unattended.
Join our new commenting forum
Join thought-provoking conversations, follow other Independent readers and see their replies