Here come the girls: A new documentary follows nine girls around the world in their quest to get schooling
It's been a surprise hit in the US, and not just because it has A-list narrators...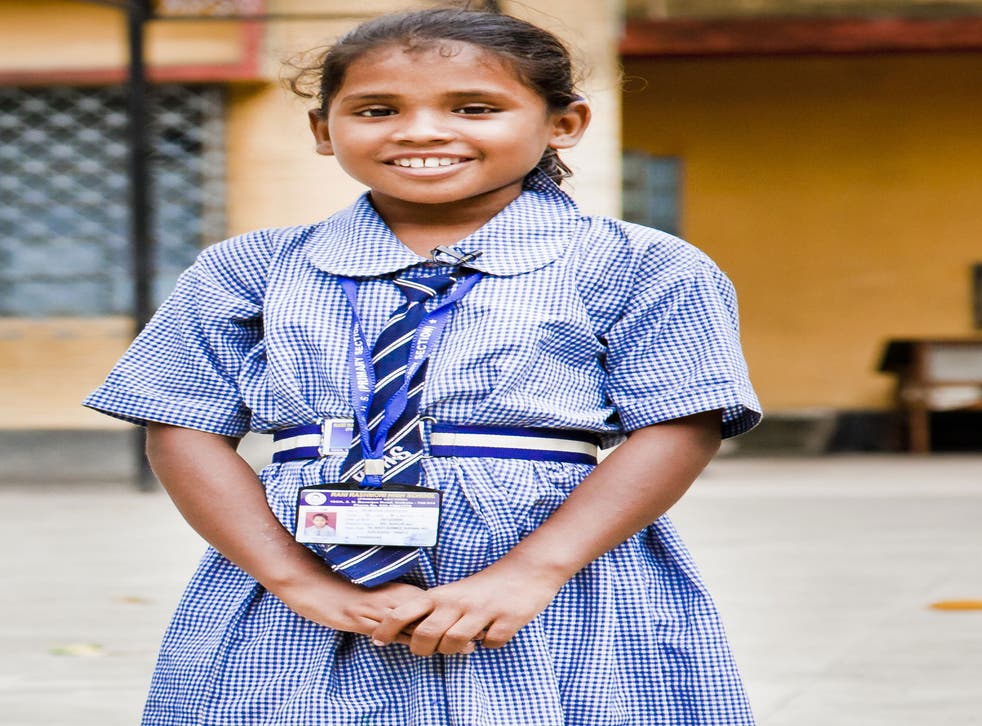 You might not have heard of Yasmin, Amina, Senna, Suma, Azmera, Sokha, Wadley, Ruksana and Mariama, but it's likely that you're aware of the women who narrate their stories: Cate Blanchett, Selena Gomez, Anne Hathaway, Salma Hayek, Alicia Keys, Chloë Grace Moretz, Freida Pinto, oh, and someone called Meryl Streep. The first set of names belongs to the stars of Girl Rising, a documentary that tells the stories of nine girls in nine different countries. What unites them is their desire to get an education, and the difficulties they face in doing so.
Why should you care whether Sokha, from Cambodia, goes to school or not? Because, as the film explains with more graphics and animations than you could point a piece of chalk at, educating girls improves health standards, reduces child trafficking, increases a country's GDP, breaks the cycle of poverty – as well as giving individuals a shot at a better life. Girl Rising is also moving, beautifully shot, and sprinkled with some serious finance, and fame-filled fairy dust.
Created by social action campaign 10x10, the film has sponsors with serious clout: Intel, Paul Allen's Vulcan Productions and CNN Films. Its director is Academy Award nominee Richard E Robbins, and whoever came up with its distribution method deserves an Oscar. In the US, communities have been able to use an online service called Gathr to organise on-demand screenings (they just have to guarantee a minimum of 100 tickets sold). It's been so successful that as well as opening in 100 cinemas across the US and getting a week-long showing in Regal Entertainment Group cinemas, it made its debut on the New York Times "most popular movies list".
It's not just about the US, though. Thursday night saw the first screening of the film in the UK at Bafta's headquarters and, as Shelly Esque, president of the Intel Foundation, points out, it's gaining geographical ground: "In Uganda, the First Lady screened it and formed a task force immediately to focus on girls' education. We've screened it in Peru, Costa Rica, Malaysia, we're going to take it to Burma, we'll be in Paris in two weeks. It will be shown on CNN, which has a huge reach. We're just at the beginning."
So far, so good news story. But there have been voices that haven't sung the praises of Girl Rising quite so fulsomely. Bitch Media, which publishes the feminist Bitch magazine, posted a thoughtful piece on its website describing the film as "a problematic implementation of good intentions". Its author, Natalie X Baker, called it "well-meaning but it feels exploitative" and wrote that while the stories told were powerful, "their impact is constantly being interrupted by the statistics sprinkled throughout and the fact that the voices telling their life stories are not their own". Esque replies: "When you hear Meryl Streep's voice illustrating Azmera's story, you're really drawn into the story of this young woman. Her voice just adds another dimension. It's not about Meryl Streep."
Plan International is one of the NGOs that will benefit from 10x10's Girls Education fund (for which all profits from the film will be used). The Sierra Leone story in Girl Rising was also filmed at a Plan project. Tanya Barron, chief executive of Plan UK, comments: "These problems do not always receive the public attention they truly deserve, which is what makes this film so special. Celebrity involvement is hugely helpful in reaching the public with such important issues, however it is the girls' stories that will leave a lasting impression." Here's looking at you, Yasmin, Amina, Senna, Suma, Azmera, Sokha, Wadley, Ruksana and Mariama.
Join our new commenting forum
Join thought-provoking conversations, follow other Independent readers and see their replies