Higher education White Paper: The key points you need to know
The main plans that have drawn both praise and criticism from the higher education sector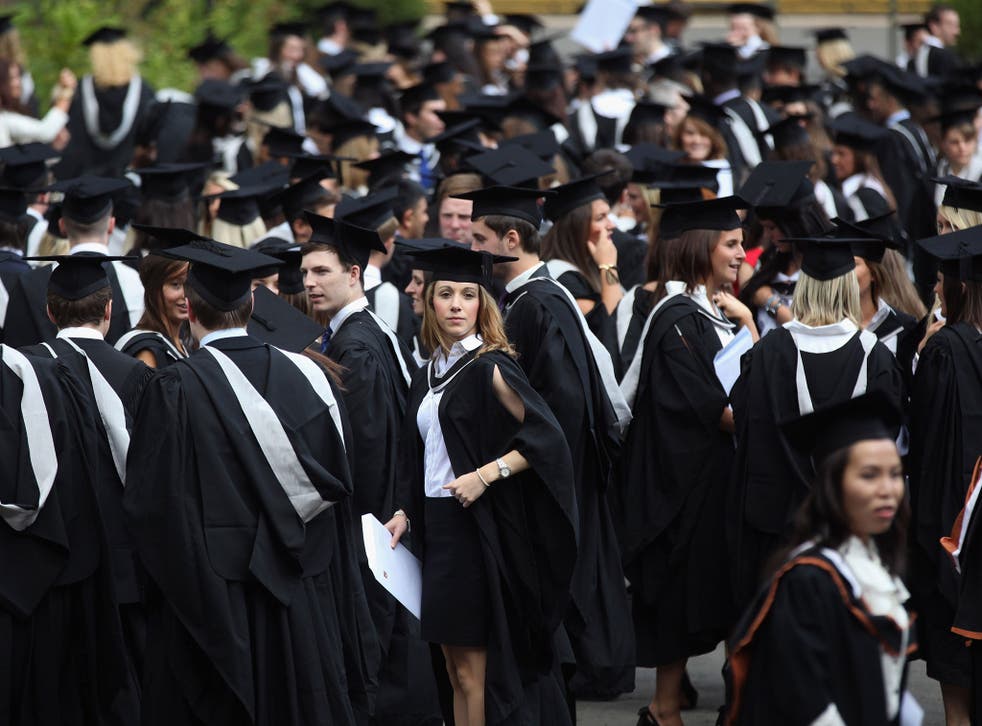 A new Government White Paper announced this week has been both praised and criticised for its controversial proposals towards higher education (HE) reforms.
The proposed legislation aims to raise the standard of teaching quality by making universities more accountable, ensuring graduates leave university with the necessary skills for securing graduate jobs. Focus will be placed on making HE more openly accessible to students from disadvantaged backgrounds as well as offering greater transparency for those invested in it.
Here are the key points you need to know:
New universities to raise standards and give more choice
It will now be easier for new institutions to have their own degree-awarding powers, and the Government wants to get this up-and-running as quickly as possible.
This means that along with private colleges such Pearson, global giants such as Facebook, Apple and Google could open their own universities and award degrees to UK students at cut-price rates.
The plans are aimed at giving students more choice over the type of education they receive by allowing more "innovative and flexible" institutions to enter the market.
The concept has raised a great deal of concern from university academics, who say the new private colleges risk damaging the UK's reputation for outstanding higher education, leaving students at risk of buying "worthless" degrees.
The Government says there would be rigorous tests for universities who want to enter the system, however, ensuring "only the highest quality" pass the bar. These institutions would be subject to on-going monitoring and - if there are any signs that quality is falling - the new Office for Students will be able to take "swift, effective regulatory action."
Applying for university title will also become easier as the Government removes the minimum number of students required to do so, currently at 1,000.
Possible closures
For the first time, the Government will require universities to set out and publish plans to protect their students in the event of exit or course closure.
Office for Students
In place of the Higher Education Funding Council for England (Hefce), the new Office for Students (OfS) - along with UK Research and Innovation (UKRI) - will see a single watchdog act to ensure teaching and research remain on track.
OfS will be "pro-competition and pro-student choice" and will ensure that a high-quality HE experience is available for students from all backgrounds.
For the first time, the Government says it will put "the interests of the student at the heart," and that, by enabling better student outcomes, will also protect the interests of taxpayers and the economy.
A possible downside to this is a lack of funding - critics have pointed out that the new OfS will be funded primarily by the HE institutions themselves rather than the Government, as past regulatory groups once were.
Switching courses more easily
In another move to give students more choice, the Government is calling for evidence looking at whether students should be able to switch university courses more easily if they are unhappy or their circumstances change.
Quality of teaching
The introduction of a Teaching Excellence Framework (TEF) will assess different aspects of teaching quality, including student experience and the job prospects of graduates.
This follows reports that over 60 per cent of students are dissatisfied with the course they are on.
Ministers say the TEF will give students more information about the teaching they will receive before they apply to university, and reward universities that "up their game" and deliver high-quality teaching for every single student.
Tying in with new measures to monitor teaching quality, universities who meet government targets will be able to raise their fees in line with inflation - while those who fail to do so may be forced to reduce their tuition fees accordingly.
For the first time, this will link the funding of university teaching to quality, and not simply quantity of students, encouraging universities to focus on helping students into employment.
Student protest turns violent
Transparency in applications
Despite record numbers entering university, students from wealthier backgrounds are still around six times more likely to go to the most selective universities than those from disadvantaged backgrounds.
Therefore, the Government says it will tackle this by requiring all universities to publish detailed information about application, offer, and progression rates, broken down by ethnicity, gender, and socio-economic background.
The aim of this will be to pinpoint which universities need to go further and do more in the way of social mobility, spurring further action to ensure all institutions reach out to disadvantaged groups.
The move has been welcomed by a number of HE groups and disability campaigners who have fought for greater support for disadvantaged students. Some say the gesture is hypocritical, however, it is higher fees and the replacement of maintenance grants with loans that most risk putting off students from poorer backgrounds.
Ensuring the UK remains a world-leader in research and innovation
When it comes to science and innovation, the UK paves the way, and the White Paper sets out plans to maintain and build on this reputation, ensuring Britain maximises the Government's £6 billion annual investment in research and innovation.
The Government will be delivering on recommendations to establish a single funding body - UK Research and Innovation - that enables the UK to keep leading in these areas.
A mass collaboration of seven research councils, Innovate UK, and Hefce's research and knowledge exchange functions will make it easier to, not only work together, but address global issues such as climate change and disease.
Join our new commenting forum
Join thought-provoking conversations, follow other Independent readers and see their replies