Improve nursery provisions before expanding free places, government warned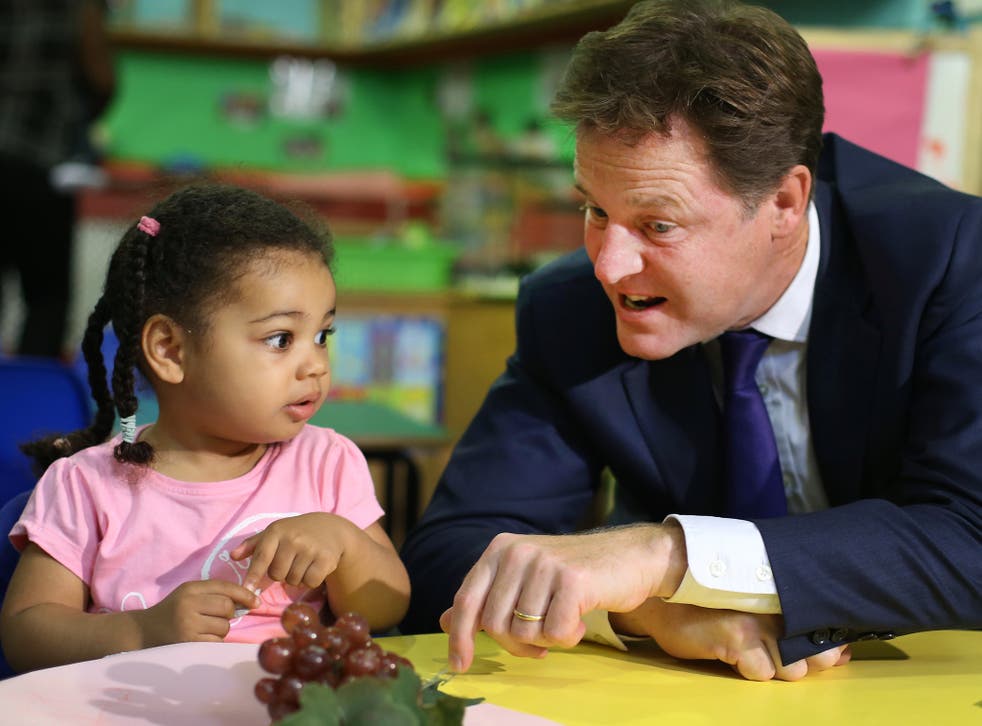 Ministers have been urged to delay expanding their plan to provide free nursery provision for two-year-olds until existing provision is brought up to scratch.
The Government is planning to double the number of disadvantaged toddlers entitled to free places from this September. At present, the Department for Education says more than 90,000 are benefiting from the scheme.
However, new research from the Sutton Trust education charity published today argues that the current level of quality of provision may not be high enough to deliver the expansion effectively.
In particular, the report, Sound Foundations, says more than 20,000 of the existing staff still need to complete extra qualifications to bring them up to the standard to provide good quality care. At present, it adds, many are child minders who tend to be less well qualified than nursery staff.
In addition, ministers need to improve their pay to attract the right quality staff - average pay in the UK is £13m 330 per annum compared with an equivalent of £19, 150 in Germany.
Sir Peter Lampl, chairman of the Sutton Trust, said: "In this tight funding environment the Government should focus the available resources on really good provision for the poorest children rather than spreading the money thinly by expanding the scheme too quickly."
However, Schools Minister Elizabeth Truss replied: "We have been clear that any funding to help expand the service offered by nurseries should be directed to those rated as outstanding or good by Ofsted - something which I expect local authorities to be doing.
"We know that more than 90,000 two-year-olds are already benefiting from funded, early education and that nearly 90 per cent of providers delivering places are rated good or outstanding."
Join our new commenting forum
Join thought-provoking conversations, follow other Independent readers and see their replies