National Offer Day: Children discover if they have secured their first choice secondary school
Local authorities are calling for more powers to create more school places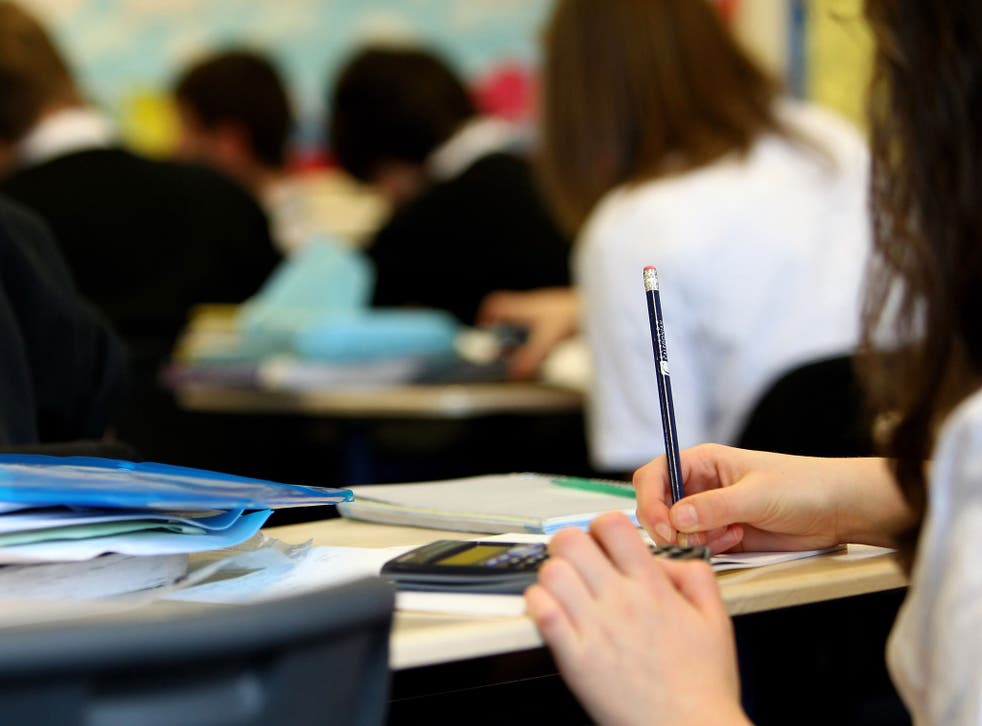 Children have learned which secondary school they will attend in the autumn, with tens of thousands likely to miss out on clinching a place at their first choice institution.
A rising population which has affected primary schools is now impacted secondary schools, as children move on. The Local Government Association has responded by urging the Government to give councils more powers to deal with the spike in demand, warning that children could be left without a place at school.
The body wants local authorities to once again be able to open new secondary schools, as well as order non-council-run academies to expand.
The Government has said that it has spent £5billion on creating half a million new school places in the last parliament, and plans to spend an additional £7billion in the next six years.
Justine Roberts, chief executive of Mumsnet, said that parents on the website have said they are "struggling" and believe that central and local governments must do more to address problems before they escalate.
"How well the school admissions system works depends almost entirely on where you live.
"Lots of parents are very content with the school places allocated to their children, but in some areas - parts of London, Bristol, East Sussex and Birmingham, for example - the admissions system is starting to feel seriously creaky.
"Stories abound of some families cheating the system, which only adds to people's anxiety and sense of injustice; many Mumsnet users say that their children can't get into schools that are a few hundred metres away from their front doors.
If a child does not secure a place at their first choice school, parents can appeal.
Some parents are now opting to take legal action against the decision their children are handed.
The 20 best places to raise children in the UK

Show all 20
Matt Richards, of legal advice firm schoolappeals.com, said there has been a spike in parents calling and being will to pay for help.
In 2015, around one in six children were not able to attend their first choice school. This prompted some 54,600 appeals against school allocations.
Over a fifth of appeals were decided in the parents' favour.
Schools minister Nick Gibb said: "We want every parent to be able to send their children to a good local school. Despite rising pupil numbers the vast majority of parents are able to do so.
"The Government is investing billions of pounds creating new schools and new school places and through our free schools programme we want to open 500 more new schools during the five years of this parliament."
Last autumn, education experts warned that shortage of secondary school places could lead to the development of so-called "titan" schools. One unnamed school in east London has put forward plans to teach 16 forms of new pupils each year, meaning up to 2,500 students would attend.
At the time, Professor Alan Smithers, the director of the Centre for Education and Employment Research at Buckingham University, said that 11-year-olds will find it "very off-putting" to gind themeslves in such a large school.
"It will take some of them a long while to feel known and valued at school," he told The Independent.
Additional reporting by PA
Join our new commenting forum
Join thought-provoking conversations, follow other Independent readers and see their replies