North-South divide: Ofsted warns children in North and Midlands 'less likely to get a good secondary education'
England is 'nothing short of a divided nation after the age of 11 when it comes to education'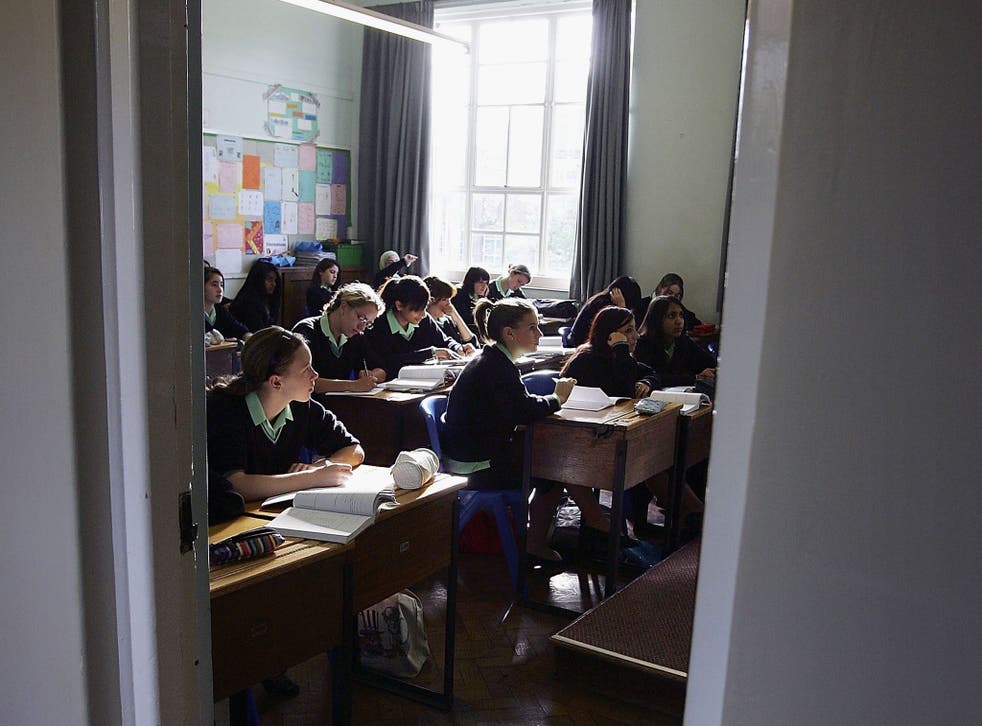 Children living in the North and Midlands are significantly less likely to get a good secondary education because of a shortage of good teachers and a lack of political will to improve standards, the chief schools inspector will warn.
Sir Michael Wilshaw, who is unveiling the annual report of the education standards watchdog Ofsted, will reveal well over 400,000 children in the North or Midlands go to a secondary school which has failed to be rated as "good" or "outstanding".
Describing the situation as "deeply troubling", he will argue that England is "nothing short of a divided nation after the age of 11 when it comes to education".
Of the 16 local authority areas where less than 60 per cent of children attend good or outstanding secondary schools, 13 are in the North and Midlands - often on the outskirts of major conurbations like Manchester, Leeds and Sheffield. Children in these authorities' schools also achieve lower GCSE results than the rest of the country.
The report will also warn that teacher recruitment is "a very real problem across the country" with shortages being most acute in key subject areas like science, technology and maths. This, it will argue, is made worse by more newly-qualified teachers choosing to teach abroad or in independent schools.
The time has come, Sir Michael will argue, to tackle this problem at national level by offering incentives to trainees to start their careers in the areas and schools that need them most - and introduce a "golden handcuffs" scheme to encourage teachers to keep on working in the state sector that trained them.
UK news in pictures

Show all 50
This would offer them cash incentives provided they sign up to stay in the state sector for a certain period.
Schools in the North and Midlands are also suffering from a shortage of high quality headteachers, he will add.
Sir Michael will argue that the divide in school standards cannot be explained away by the higher levels of economic deprivation in the North and Midlands - because primary school children in these regions do just as well as those in the South.
Instead, he will blame a lack of political will for failing to address the issue - unlike in London where standards have risen sharply since the introduction of the London Challenge which ensured the brightest graduates were lured to teach in London schools through the "TeachFirst" scheme.
Politicians, MPs, chief executives and headteachers in the rest of the country should mount a similar kind of collective action to raise standards in the North and Midlands.
His warning comes as one of the most respected education research organisations issues a warning of the need for more teachers as pupil numbers rise, and too few teachers are entering initial teacher training courses.
The National Foundation for Educational Research says that secondary schools are facing particular challenges - particularly in core academic subjects demanded by the English Baccalaureate.
Carole Willis, chief executive of the NFER, said: "Recruiting and retaining good quality teachers is a key issue facing the education system over the next five to 10 years."
Join our new commenting forum
Join thought-provoking conversations, follow other Independent readers and see their replies