Ofsted 'intimidation' risks exodus of headteachers, survey warns
Up to 40 per cent of experienced heads say they are planning to leave the profession early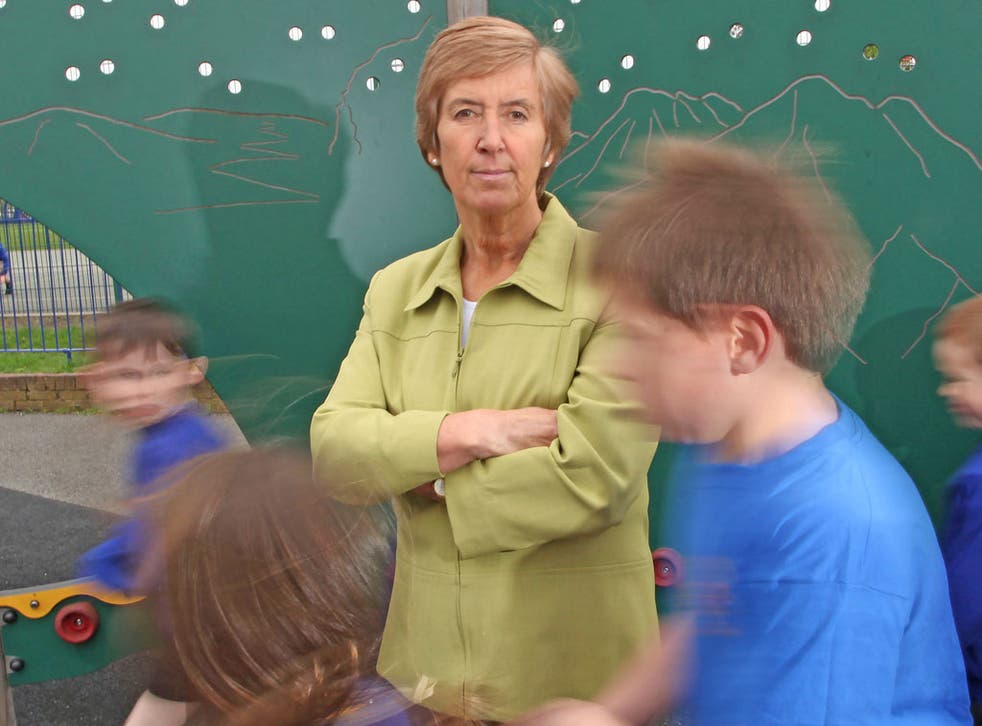 Four out of 10 headteachers say they are planning to leave the profession early because of "a culture of intimidation" being created by Ofsted, the education standards watchdog.
Headteachers say Ofsted's rhetoric has caused staff morale to plummet – even in schools rated "good" or "outstanding" by inspectors.
The findings, in a report out today, suggest a crisis of morale could jeopardise many of Education Secretary Michael Gove's reforms, particularly if there is an exodus from the profession.
Mr Gove has always insisted that the key to raising standards is to have strong leadership in schools. In a poll of more than 2,000 members by the National Association of Head Teachers, nearly 40 per cent said they were planning to leave the profession early because they felt "discouraged" by the direction Ofsted was taking. Almost all (98 per cent) said they believed Ofsted judgements were subject to political interference. Since Sir Michael Wilshaw took over as chief schools inspector in January, he has put forward plans for "no notice" inspections, scrapping the grading of schools as "satisfactory" and instead calling them "requiring improvement" and stripping schools of their "outstanding" status if teaching standards are not also "outstanding".
New arrangements for inspections concentrate on exam results, behaviour and teaching quality. The focus on results, say heads, makes it more difficult for disadvantaged schools to reach the highest grades.
In its report, the NAHT criticises what it calls the "variable standards" of school inspections. It hopes to persuade Ofsted to address the quality of its inspection teams and concentrate on helping schools improve rather than simply criticising them. Russell Hobby, general secretary of the NAHT, said: "When nearly 40 per cent of experienced headteachers say they feel discouraged by the direction that Ofsted is taking and plan to leave the profession early, this is a recruitment crisis waiting to happen."
Recruitment firms have been warning of a crisis since 2005. In that year, six out of 10 heads and 40 per cent of deputies and assistants were over 50.
A spokeswoman for Ofsted said: "Everyone who inspects for Ofsted is highly trained and experienced.
"We have consulted with the profession about the new inspection arrangements and throughout the process we have responded to their views. We will be publishing new arrangements at the end of this month." Meanwhile, fewer than one in 10 teachers believe that the Government's schools reforms, creating more academies, will improve the performance of disadvantaged pupils, a report by the Sutton Trust education charity says.
Case study: 'I never want to go through that again, so I quit'
Gail Larkin has been a headteacher for 19 years. She works at Auriol Junior school in Ewell, Surrey, which has been consistently ranked as "good" or "outstanding" by Ofsted. But now she says she would rather quit than be inspected again, with the prospect of a "no notice" inspection being the final straw
"It's not that I've got anything to hide. This is a good school. It's just I can't face the prospect of coming in every morning and seeing if there's a car I don't recognise in the carpark and thinking 'Is that the inspection team?'"
"After the last inspection, I thought, 'I never want to go through that again'. Two of them didn't have any primary school experience – one had been a Spanish teacher in an earlier life and was about 80."
"You'll be marked down under the new framework if your results are not continually going up, but everybody knows you can have a blip one year."
"I've just lost all faith in government, in Ofsted and in the amount of paperwork I have to do for them."
Join our new commenting forum
Join thought-provoking conversations, follow other Independent readers and see their replies