One in five primary pupils failing to reach required level for secondary school
Official figures reveal more than 200,000 youngsters are still attending underperforming primary schools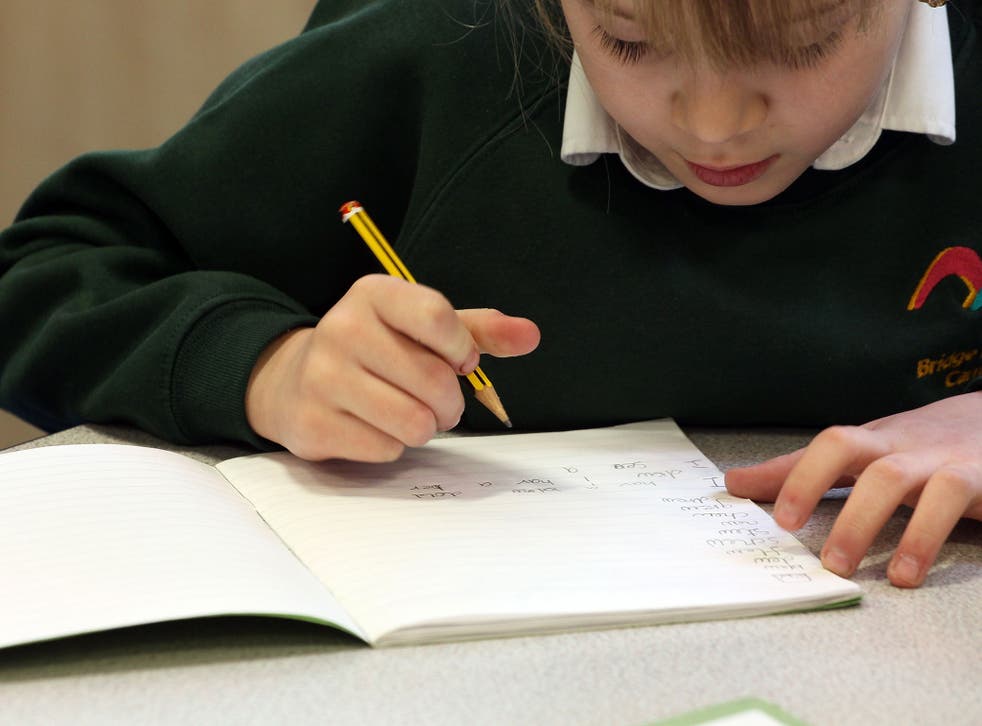 A postcode lottery still governs children's chances of mastering the basics of reading, writing and maths, as official figures reveal that more than 200,000 youngsters still attend underperforming primary schools.
One in five children failed to reach the required standard to start secondary school and almost 700 primary schools were considered failing this year because of their poor results. More than half of the top 1,000 schools were Church of England, Roman Catholic or Jewish primaries.
London schools continued their league table success with eight boroughs in the top local authority rankings, according to figures from the Department for Education (DfE).
New government league tables revealed the number of failing schools was down 92 to 676 this year. These schools educate around 210,348 children, or one in 20 of the primary school population.
But standards have risen, with four out of five children reaching the required standard compared with two in three in 2010. This meant that 90,000 more pupils are leaving primary school with a good grounding in these three key subjects, compared with 2010, the DfE said, adding that the difference in performance between the poorest pupils and their richer classmates was continuing to close.
The Government wants at least 65 per cent of 11-year-old pupils to reach Level 4 in reading, writing and maths. Schools that fail to meet this benchmark are considered underperforming and could be turned into an academy or taken over by a different sponsor or trust if they already have academy status.
In 23 areas, every primary school is reaching this target; in others around one in seven schools are not. Doncaster, Central Bedfordshire and Wakefield have the highest proportions of underperforming schools.
Ministers have pledged to tackle "pockets of underperformance" and Nick Gibb, the schools minister, has written to the local authorities with the worst results to demand an explanation and to know what they are doing to raise standards. However, Mr Gibb said that "thanks to our reforms" thousands more youngsters were now achieving Level 4.
But Dr Mary Bousted, general secretary of the Association of Teachers and Lecturers, said the results had been achieved despite "relentless, unnecessary political interference and disruption".
"We have a world-class primary education system in England and urge the Government to rethink its approach to reforming primary education," she said. "Introducing unhelpful and unnecessary measures, such as forcing schools to become academies and naming-and-shaming 'underperforming' local areas, puts at risk [this] progress."
She urged ministers to focus instead on providing more school places, recruiting more teachers and reducing "excessive workloads".
Join our new commenting forum
Join thought-provoking conversations, follow other Independent readers and see their replies