Outcry as Michael Gove issues education reform warning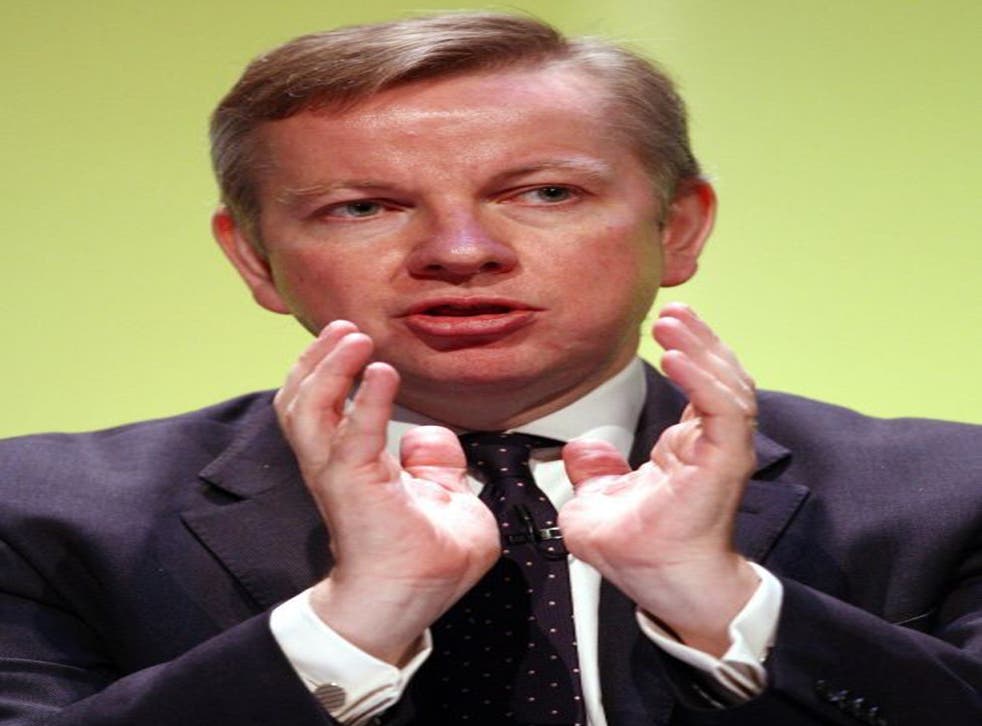 Education Secretary Michael Gove provoked an outcry from teachers today after warning his reforms would lead to fewer pupils passing exams and more headteachers being sacked.
Russell Hobby, general secretary of the National Association of Head Teachers, warned the country's most talented heads would quit the profession as a consequence of "such intimidation".
Dr Mary Bousted, general secretary of the traditionally moderate association of Teachers and Lecturers, accused Mr Gove of seeking an "utterly disastrous" return to the 1950's exam system.
In his speech yesterday, Gove warned the number of pupils passing exams would fall as a result of government reforms making exams tougher.
"Education should be about developing students' skills and not about ensuring some students fail exams," Dr Bousted added.
"Michael Gove will not achieve his education ambitions by looking forward to a rose-tinted past."
In a speech last night, she argued that top priority should be given tackling poverty, social exclusion and social inequality as a means of improving the performance of disadvantaged pupils.
"These effects are real: they are present and they are dangerous," she added.
She said right-wingers laid the responsibility for tackling educational inequality "holly upon the school".
"In their world, the school exists in a bubble, unaffected by the economic forces raging around it which will put 200,000 more children below the poverty line.
"We need to understand just what schools can do but we also need to understand what needs to be done in terms of social justice to give all children a fair start in life and a fair chance to benefit from their education."
Kevin Courtney, deputy general secretary of the National Union of Teachers, added: "Michael Gove's continual criticism of teachers, headteachers and pupils achievements is thoroughly undeserved.
"While it serves the Education secretary well in securing headlines it simply alienates and demoralises the profession which strives day in and day out, often in difficult circumstances, to achieve the best for all their pupils."
Mr gove's warning to headteachers came after chief schools inspector Sir Michael Wilshaw had indicated that 5,000 of them were not up to scratch.
Join our new commenting forum
Join thought-provoking conversations, follow other Independent readers and see their replies