Schools excluding poorer families with confusing admission policies, experts warn
Children disadvantaged if parents work weekends or do not speak fluent English, says Good Schools Guide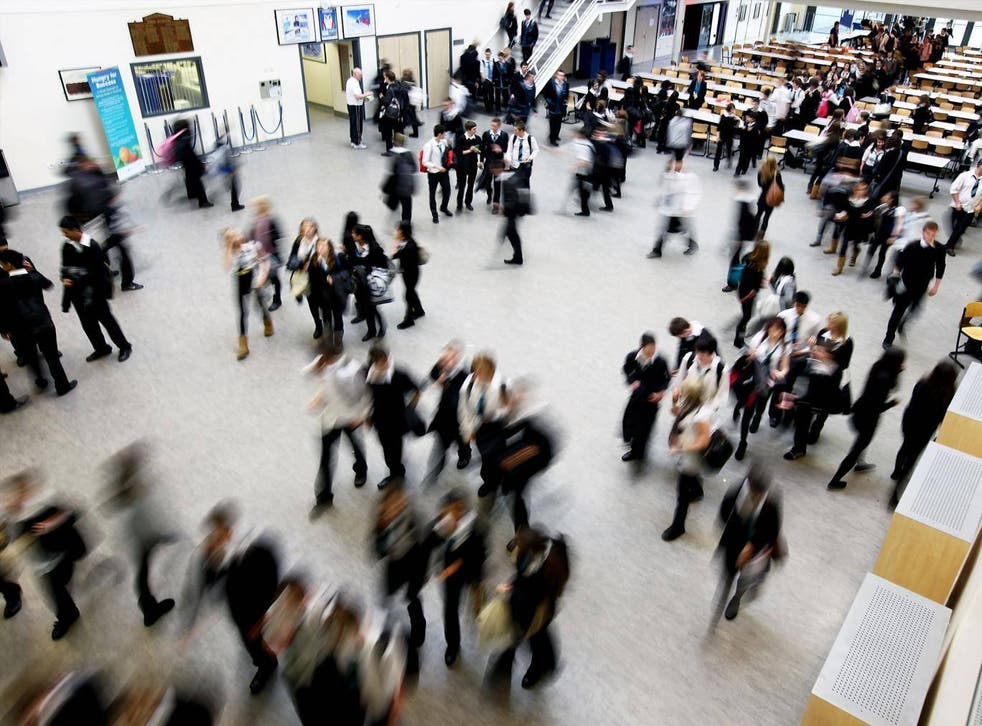 Schools must end confusing admissions policies that disadvantage pupils from less affluent families, education experts have warned.
Complicated admission rules at some popular schools hinder parents who have English as an additional language or work at weekends, the Good Schools Guide said.
The system must be simplified to ensure families do not have to conduct "labour-intensive" research and fill in reams of paperwork to secure their child's place, consultants urged. They cited one state school with a 12-page long admissions policy.
Elizabeth Coatman, state education specialist at the Guide, said requiring parents to decipher a complex admissions policy could be "discriminatory".
She told The Independent: "Some parents feel they need a legal qualification to make heads or tails of such documents and so families without a fluent English speaker would certainly be disadvantaged when applying to schools.
"There is unfairness in the system elsewhere, such as schools which require candidates to regularly attend Saturday or Sunday worship or make other commitments, therefore limiting the chances of children whose parents have to work at weekends."
UK news in pictures

Show all 50
The warning comes ahead of the secondary school application deadline on Thursday.
There were 604,500 applications for places to begin secondary school in September 2019, up 3.7 per cent on the previous year. Some 28,000 children, 4.6 per cent of applicants, were offered a place at a non-preferred school.
Under the current system, parents are typically asked to selected between three and six school choices on their applications.
Popular state schools are most likely to be over-subscribed and tend to have complicated policies setting out how they will decide which pupils will be given places, the Guide says.
It adds faith schools often expect additional paperwork and prioritise children who have been baptised and are from church-going families.
Ms Coatman said: "The variation in admissions policies is incredible. What one school demands of an applicant may be very different from the requirements of an apparently similar school down the road. I have every sympathy for parents who find getting to grips with the complexity of some state school admissions policies gives them a headache.
"Setting aside time to research options and work out the likelihood of a successful application, not to mention fathoming the further obligations and paperwork as required by some schools, is labour intensive and no doubt disadvantages less affluent families."
Support free-thinking journalism and attend Independent events
The Guide called for a simpler approach to school places and for the admissions watchdog to be given greater powers to ban policies which favour certain social groups.
Ms Coatman said: "In an ideal world, there would be one common, national set of oversubscription criteria for all community schools, free schools and academies, with another simple set for all kinds of faith schools.
"That would save harassed parents from tearing their hair out and prevent schools that have their sights focused on their league table position from exploiting the lax way in which discriminatory policies are policed."
A Department for Education spokesperson said: "We are committed to offering parents and children a diverse education system. All state-funded schools are required to publish their full admissions arrangements on their website, displaying them for the whole academic year.
"Any concerns about the admission arrangements of any state funded school, including academies, can be raised with the Schools Adjudicator, who will decide if the arrangements are legitimate.
"Where a school does not comply with the Adjudicator's decision, necessary action will be taken."
Register for free to continue reading
Registration is a free and easy way to support our truly independent journalism
By registering, you will also enjoy limited access to Premium articles, exclusive newsletters, commenting, and virtual events with our leading journalists
Already have an account? sign in
Register for free to continue reading
Registration is a free and easy way to support our truly independent journalism
By registering, you will also enjoy limited access to Premium articles, exclusive newsletters, commenting, and virtual events with our leading journalists
Already have an account? sign in
Join our new commenting forum
Join thought-provoking conversations, follow other Independent readers and see their replies