Pay teachers at schools in disadvantaged areas more, says social mobility adviser
Alan Milburn: "There is a divisive postcode lottery in schools"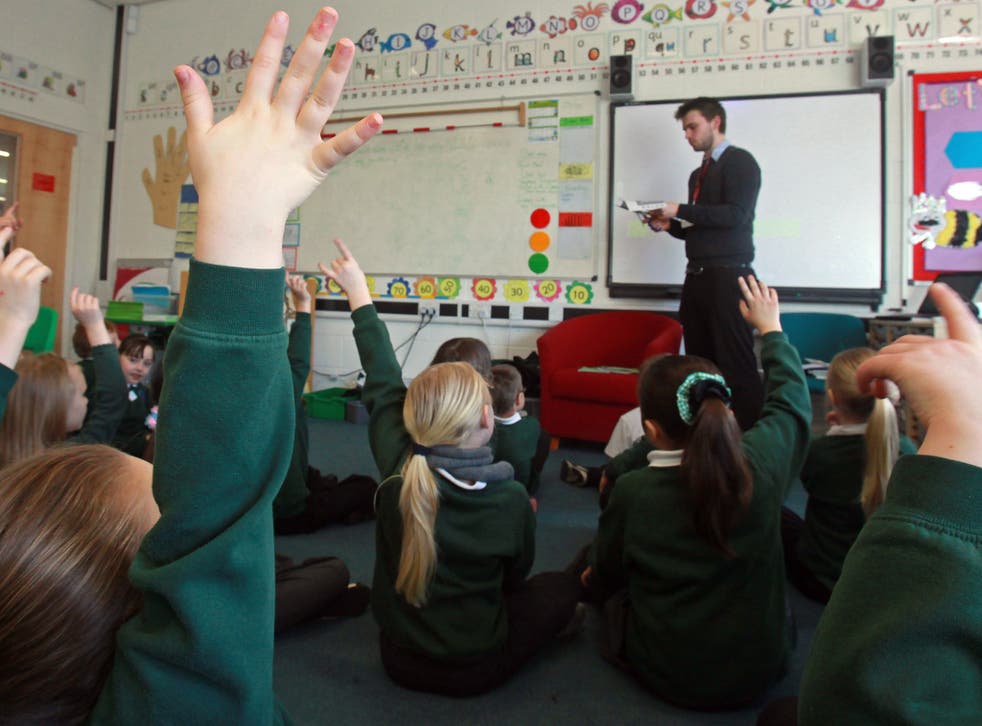 The best teachers should get a 25 per cent pay rise to work in schools in disadvantaged areas, the Government's adviser on social mobility has proposed.
Alan Milburn, the Labour former Cabinet minister, said that national pay bargaining had not closed the "attainment gap" between pupils from poor and more affluent families. He criticised the Coalition's "laissez faire" approach of seeing whether the freedom given to academies and free schools would close the gap. "It is not working," he said.
Mr Milburn, who chairs the Social Mobility and Child Poverty Commission, said that schools tended to deploy the best teachers to improving the better pupils and should "redistribute" their talent to children at the bottom. "There is a divisive postcode lottery in schools," he said. "Children from disadvantaged background are less likely to experience a good education than their better off peers."
He told the Policy Exchange think tank that the next government should order the teachers' pay review body to create new pay grades for the best teachers who work in challenging schools where it was hard to recruit teachers. A trial scheme should offer 2,000 good teachers a 25 per cent pay hike if they work in such a school.
Mr Milburn also proposed "career incentives" to make working in challenging schools more attractive. A "fast stream" would ensure rapid promotion for teachers who had worked in these schools.
He said excellent teaching had a stronger positive impact on pupils from disadvantaged backgrounds than other children. "High quality teaching can add as much as 18 months of learning to a disadvantaged pupil, compared to six months provided by a less good teacher," he said. "However, a third (36 per cent) of children in deprived areas are taught in secondary schools that require improvement or are inadequate. And only 13 per cent get teaching that is classified as outstanding."
Join our new commenting forum
Join thought-provoking conversations, follow other Independent readers and see their replies