Pressure on Government as flagship free school forced to close after inspectors find pupils 'in danger of leaving without being able to read and write properly'
Funding withdrawn for Discovery New School in Crawley after it failed to show evidence it could improve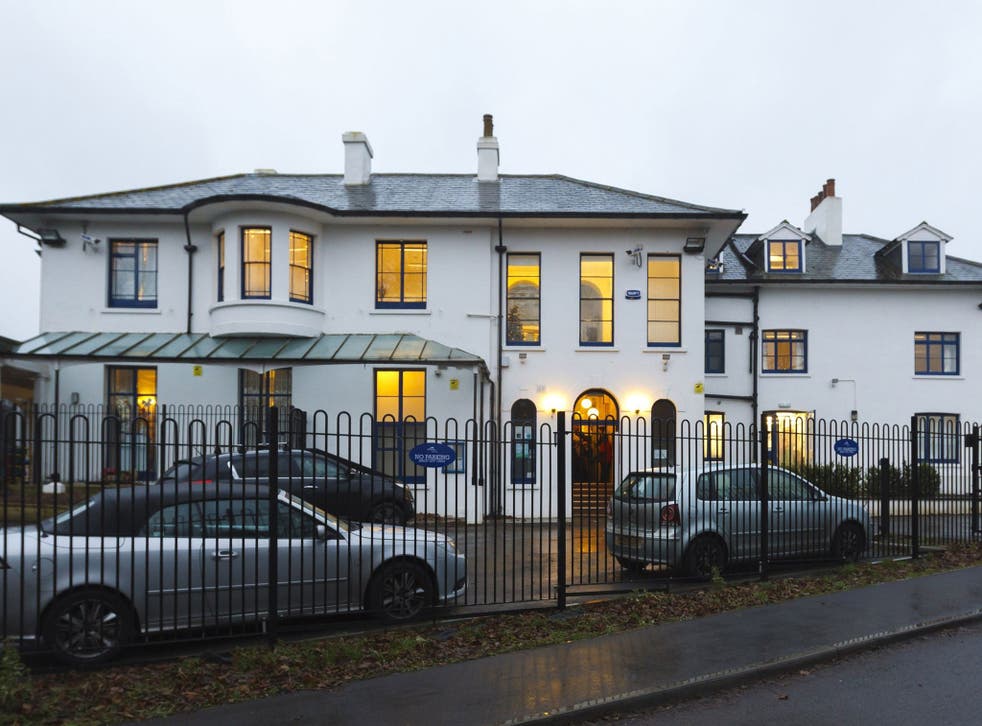 The Government has been forced to close one of its flagship free schools after inspectors warned that "too many pupils are in danger of leaving the school without being able to read and write properly."
Schools Minister Lord Nash, who is responsible for academies and free schools, announced he was withdrawing funding from the Discovery New School in Crawley, West Sussex, after it had failed to show sufficient evidence it could improve following the inspection.
He gave governors 10 days to come up with an action plan to turn the school round at the end of November but in a letter to the school yesterday said there had been "little or no improvement" in standards since the first inspection.
"I recognise that my decision to terminate the FA [funding agreement] is likely to be disappointing for pupils, parents and all those involved with the school but I will not allowing a failing school to continue with no clear, workable plan to improve rapidly," he added.
"It is not in the best interests of pupils to remain in an adequate school."
The decision comes at the end of a week of growing pressure on Education Secretary Michael Gove over his free schools programme. On Wednesday, public spending watchdogs the National Audit Office warned it was now costing - at £6.6million per school - twice the Government's original estimate to set up the schools. In addition, half the areas in the country with the greatest need for extra primary school places had not had a single application for a new school.
Labour's Shadow Education Secretary Tristram Hunt said last night: "The closure of this free school is yet another shocking example of why David Cameron's flagship schools policy is failing."
Christine Blower, general secretary of the National Union of Teachers, added: "The NUT takes no pleasure in the news that the Discovery Free School is to close.
"When a school closes it is the children who suffer and their education that is affected. There will be many worried parents in the run-up to Christmas concerned about what this means for their child's education."
Meanwhile, it emerged last night that - despite the school adopting the Montessori child-centred development teaching methods - Montessori was refused permission to oversee the introduction of its teaching methods.
Philip Bujak, chief executive of Montessori, said: "We are saddened to hear of the impending closure of Discovery Montessori Free School.
"There was a clear case where we at Montessori advised the DfE... to allow us to oversee the implementation of the Montessori element and curriculum to ensure taxpayers' money was protected and parents received the genuine article.
"That advice was ignored and the net result is the waste of a large amount of money, the name of Montessori tarnished through ignorance and a large number of parents very badly let down."
The Discovery New School was in the first batch of 24 free schools to be approved by ministers after taking office.
A primary school with 65 children on its roll, it embraces the Montessori method of teaching - which stresses that children's innate inquisitive nature should be nurtured, rather than using a top-down approach of testing.
In its original inspection of the school, education standards watchdog Ofsted found that unless standards of reading and writing improved "pupils are unlikely to flourish in their secondary school and future lives".
It added: "The headteacher lacks the skills and knowledge to improve teaching. Too much teaching is inadequate and the headteacher has an over-optimistic view of its quality.
"Teachers' expectations of the quality of pupils' writing are too low. Unfinished, untidy, writing, with inaccurate spelling and incorrectly formed letters is the norm in too many pupils' books."
In addition, only two of the school's five teachers are understood to have been qualified teachers. A follow-up visit months later led lead inspector John Seal to declare pupils' work was still marked "erratically and some work seen during the inspection was not marked at all."
Lord Nash made it clear funding for the school would cease from April and said the DfE had been in close contact with West Sussex County Council about providing alternative places for the pupils.
Mr Gove also suffered another blow yesterday when a plan to set up a new state boarding school in the West Sussex countryside for inner city children from Stockwell in South London was turned down by the local planning authority.
The Durand Education Trust, which already runs a primary school academy in south London, is planning to set up the school for 375 secondary school pupils with the support of £17 million grant aid from the Department for Education.
However, the South Downs National Park Authority said the scheme was too big and its impact on the environment would be "inappropriate".
The academy said it had "no doubt" that the project would eventually go ahead.
A statement of Discovery New School's website said staff, governors, parents and children were "deeply disappointed that Lord Nash has refused to give us the opportunity to continue as a free school".
It said its improvement plan was "credible and strong" and would deliver change quickly.
The DfE declined to comment.
Join our new commenting forum
Join thought-provoking conversations, follow other Independent readers and see their replies