A quarter of teachers bring food into school to help hungry pupils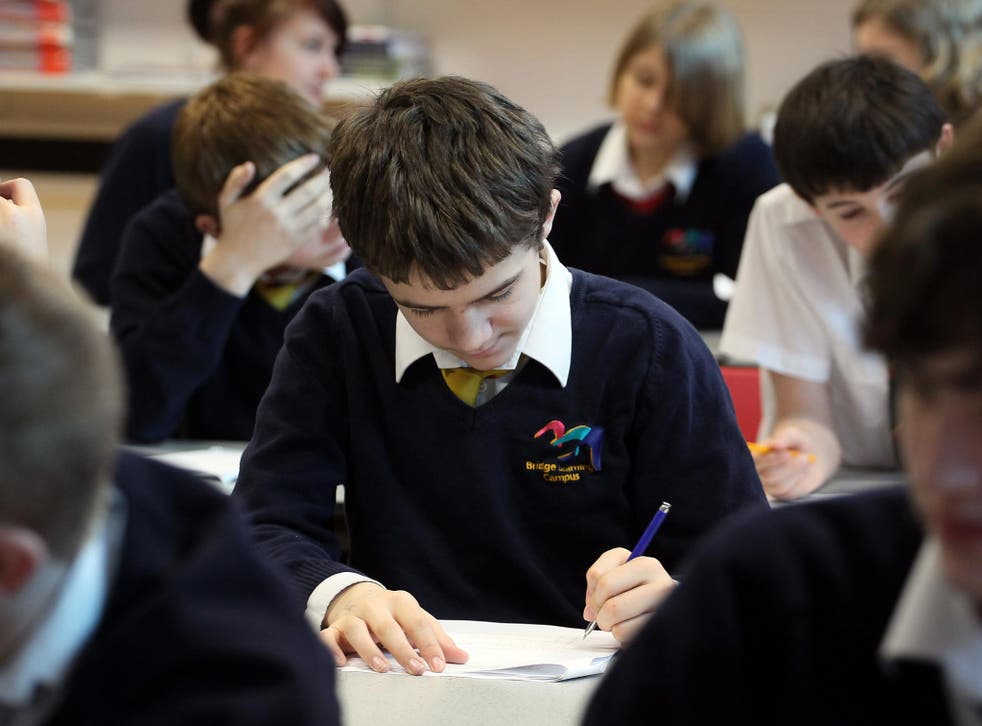 Teachers are having to bring in food to give their pupils breakfast every day because they are too hungry and exhausted to learn as a result of increased poverty, according to a report out today.
A survey of 4,000 teachers concluded that the educational opportunities for thousands of children were being blighted by the impact of the Government's social and economic policies.
The survey, by the National Association of Schoolmasters Union of Women Teachers, said 80 per cent of teachers observed pupils lacking in energy and concentration as a result of eating poorly.
Many were also unable to participate in activities like school trips because their parents could not afford to pay for them. In addition, 27 per cent said they brought in food for pupils themselves because they knew they were too hungry to learn, while 55 per cent said pupils were missing out on important education activities because they had no money to pay for them.
Geoff Branner, president of the union and a special needs teacher in Oxfordshire, said that his school, "fewer than 15 miles away from David Cameron's constituency", was having to provide free breakfasts "for a growing number of students who otherwise would not have anything to eat until lunchtime".
"Children are coming to school too tired to concentrate because they could not sleep as their bedroom is cold," he added. "As teachers we know that a hungry child cannot concentrate on his or her learning - the brain needs fuel to operate properly."
He added that the Government should do more to tackle "the rising numbers of children being plunged into poverty and deprivation, instead of giving priority to tax breaks for the immeasurably wealthy".
The report added: "Housing was reported as a significant problem with 27 per cent of respondents saying they knew of pupils who had lost their homes and 36 per cent saying they had taught pupils who were living in temporary accommodation such as B&Bs and hostels.
"Some teachers talked about the physical and emotional toll this was taking on pupils, many of whom were having to share beds, had no time or space for homework and were forced to travel long distances for school."
During its annual conference in Birmingham over the Easter weekend, the NASUWT has set up its own food bank to which delegates are contributing. The food collected will be shared between four food banks in the West Midlands area.
One teacher asked about the impact at their school of poverty said: "Pupils who are complaining of feeling sick because they're so hungry in lessons, some students with poor personal hygiene due to family issues at home, some teachers leaving food in the classrooms for certain students as they know they won't have eaten either breakfast that morning or possibly tea the night before."
Another said: "Children practically hugging radiators [and] eating at friends' houses because they don't have food at home. Mouldy food in packed lunch boxes."
Almost three quarters of teachers had seen children coming to school hungry while 82 per cent said they had seen pupils inappropriately dressed for the weather conditions of the day because their families could not afford new clothes. A further 58 per cent saw pupils who were unable to afford a uniform.
More than four fifths saw pupils in clothes that had not been washed, nine out of 10 reported children wearing clothes which were damaged or frayed and four fifths reported seeing children who did not have appropriate footwear.
They were also turning up to school without the correct equipment for lessons, such as pens and exercise books, according to 77 per cent of the respondents. One in four teachers reported children being bullied because their classmates knew they were poor.
One teacher said: "We are creating a whole generation of deprived, cynical youngsters who will not forget their experiences through these 'austere' times as a result of cruel measures forced upon them."
Chris Keates, general secretary of the NASUWT, said: "These are shocking, shameful and heartbreaking statistics. The lives of young people are being degraded by poverty and homelessness."
Asked what steps could be taken to alleviate poverty, teachers replied setting up breakfast clubs in more schools (64 per cent), tackling parental unemployment (61 per cent), increasing funding for schools (51 per cent) more support services (57 per cent) and parental support services (55 per cent). Respondents said breakfast clubs should be made free to those on free school meals.
A separate survey by the union revealed that unqualified staff were increasingly being deliberately used by schools as cheap alternatives to qualified teachers. More than half of the 7,000 respondents to the survey (53 per cent) said they were working alongside unqualified. The figure rose to 61 per cent in academies.
The issue has become a hot political issue which has split the Coalition Government. Both Labour and the Liberal Democrats have pledged a qualified teacher in front of every class in their election manifestos. Education Secretary Michael Gove believes the use of unqualified teachers puts state schools on an equal footing with the independent sector, enabling them to bring in talented actors and musicians amongst others to take lessons.
Join our new commenting forum
Join thought-provoking conversations, follow other Independent readers and see their replies