Record numbers of women going to university, according to UCAS
However women are still not being lured into science and engineering courses - despite exhaustive efforts by ministers and industry to woo them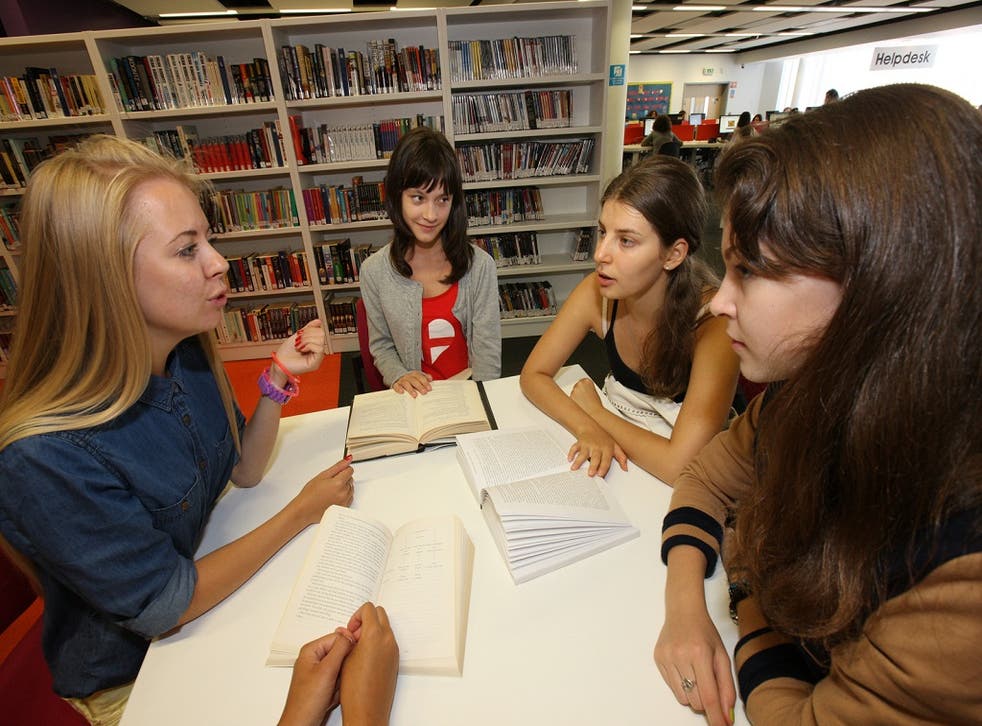 A record number of women started university courses in September - with the result that the gap between male and female acceptances for places is at it its highest level ever, according to the first official analysis of the latest intake into universities.
However, the analysis- undertaken by UCAS, the university admissions service - reveals they are still not being lured into science and engineering courses - despite exhaustive efforts by ministers and industry to woo them in that direction.
The figures showed there were 57,800 more women placed in higher educations this autumn - with the total number of acceptances topping the half a million mark for the first time (512,000).
The biggest gap between the sexes were in education - 85 per cent of acceptances were women - and "subjects allied to medicine", i.e nursing - with 81 per of all acceptances being women.
In stark contrast, though, 87 per of computer science undergraduates were men (20,460 compared to 3,125 men) and 85 per cent of engineering students (24,710 to 4,405) - showing that pleas from Education Secretary Nicky Morgan for girls to take up the so called STEM (science, technology, maths and engineering) subjects have fallen on deaf ears.
Controversially, Education Secretary Nicky Morgan appeared to downgrade arts and humanities courses when she told a conference: "If you wanted to do something, or even if you didn't know what you wanted to do, then the arts and humanities were what you chose to do because they were useful for all kinds of jobs.
"Of course, we now know nothing could be further from the truth."
A spokesman for UCAS said: "Although there are more women than men accepted overall, there is a varying pattern of differences in the numbers of men and women across subjects. For two subjects (computer science and engineering) there are many more men than women."
Meanwhile, the Government is under fire for having "little understanding" of the impact initiatives aimed at helping 16 to 18-year-olds to study or train have.
The influential public accounts committee said: "The amount the Government spends on 16 to 18 education has fallen by eight per cent in real terms compared to 2010/11 and in September 2014 it reduced the basic rate of annual funding for an 18-year-old from £4,000 to £3,000.
"With scarce resources it is vital to understand whether and which initiatives are most effective and why. Yet the Department for Education has little understanding of of the impact of existing initiatives and programmes."
Join our new commenting forum
Join thought-provoking conversations, follow other Independent readers and see their replies