Rich foreign families rush to send children to UK private schools since Brexit thanks to falling pound
Chinese students make up the highest proportion of overseas pupils in UK schools – their numbers almost trebling over the past ten years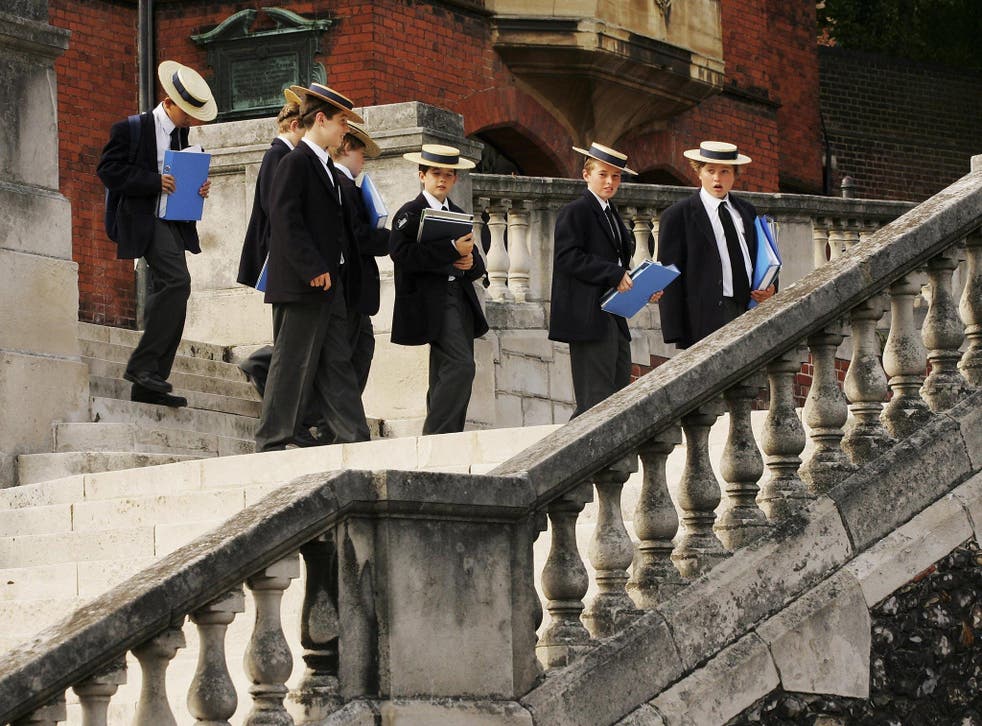 The UK's top private schools have experienced a rush of applicants from the world's richest families since the fall in sterling following last year's Brexit vote.
In its annual Wealth Report, real estate consultancy group Knight Frank reported that while rich foreign families have traditionally preferred to send their children to the US for their education, the cheap pound means private education in the UK has become more competitive.
The report details the habits of ultra-high-net-worth individuals (UHNWIs) – those who have $30m (£24m) or more in net assets.
Commenting on evidence published in the report, Ed Richardson, director of education at Keystone Tutors, said that although the US, Switzerland and Australia along with a number of other countries all attract students from overseas, the UK's private boarding schools are still seen as the "gold standard".
"Currency, quality of life and access to the best universities are the key trends boosting demand for a British education," he added.
"Ambitious families in Singapore have traditionally sent their children to schools in the US, not necessarily because they think they are better, but because of the cost.
"Now, they are telling me that the fall in the value of the pound is making the UK look much better value. That sentiment will be echoed in many other places."
Pound sterling has fallen to a 31-year low following the UK's referendum vote to leave the EU last year.
Pisa rankings 2015: The best countries in the world for education

Show all 20
This week economists warned the pound would stay at record lows even after Article 50 is triggered – which the Prime Minister said she intends to do later this month to begin formal exit proceedings.
Chinese students make up the highest proportion of overseas pupils by far, with the number of Chinese pupils in UK private schools increasing by more than 190 per cent in the past ten years.
"It's not just about the teaching, it's about quality of life and the extent of extra-curricular activities available," said Mr Richardson.
"Certainly in China there is a feeling that if you're going to spend money on Western luxuries it is better to buy them in the West. More credit will be given to Harrow itself than Harrow Beijing."
Education secretary Betsy DeVos wants to 'advance God's kingdom' through US school system
Middle Eastern families also value the fact that British schools provide access to the best universities in both the UK and the US, he added.
"There is a feeling that schools in the US are really only focused on getting people into US universities," Mr Richardson said.
Many top performing public and independent schools run recruitment campaigns in countries with growing numbers of affluent middle-class families such as China and Hong Kong.
Figures published by the Independent School Council last year suggested five per cent of pupil come from abroad* – a number that is expected to rise over the next few years.
Commenting within the Knight Frank report, William Petty, a director of Bonas MacFarlane, said one of the first questions many overseas parents asked schools was how many people from their own country were already in attendance.
While most schools try to keep the level of overseas students at under 20 per cent, he said, they are also keen to ensure a diverse mix.
"In a world where business is becoming increasingly global, having your children make friends with people from lots of different nationalities is considered very attractive," he added.
*This article has been corrected after previously stating that "one new pupil in every five now comes from abroad".
Join our new commenting forum
Join thought-provoking conversations, follow other Independent readers and see their replies