Mother whose child cried daily over school skirt to take legal action against 'discriminatory' uniform policy
'My daughter has been in great distress and I do not wish for any child to suffer the same'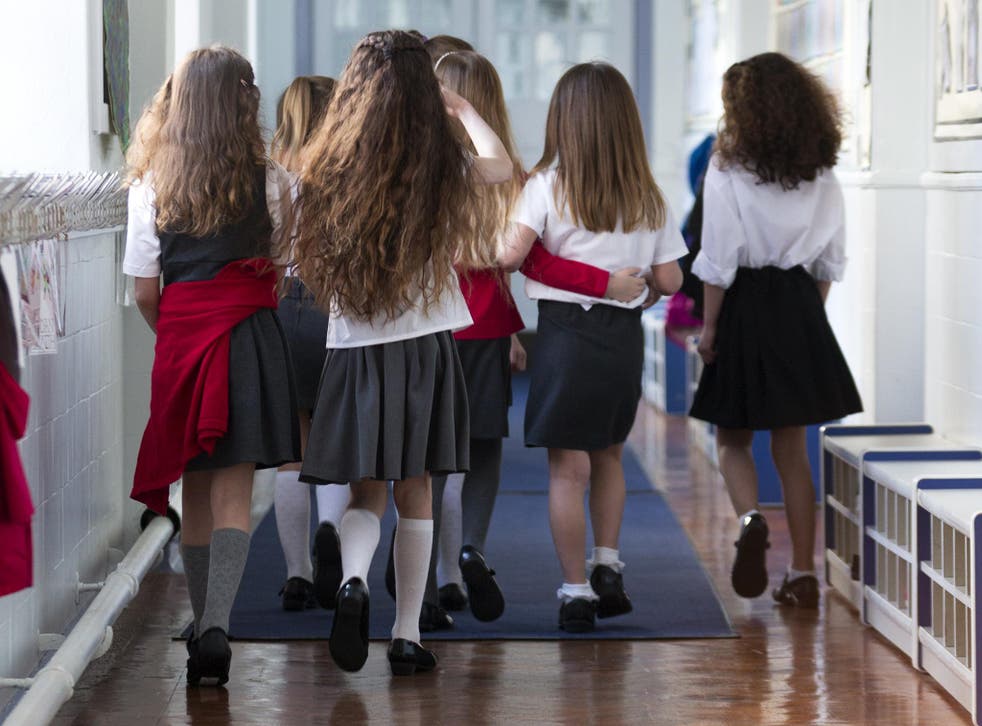 The mother of a seven-year-old girl who cried every day because her school forced her to wear a skirt is planning to take legal action against the government's "discriminatory" uniform policy.
Roberta Borsotti had to wipe away the tears from her young daughter's face daily for nearly three years as she asked the same question: "If boys and teachers can wear trousers, why can't I?"
Ms Borsotti was finally able to convince the Catholic school in London to change its uniform policy last month after threatening to take legal action. Now she wants to challenge the government.
The mother-of-three hopes to bring a judicial review against the Department for Education to ensure no other children have to experience the "distress and frustration" that her family went through.
Ms Borsotti told The Independent: "It has been draining for us as a family because for three years my daughter has been in great distress. Every morning she would cry and ask me: 'What am I doing wrong? Is there something wrong with me?'"
"I do not wish for any child or their families to suffer the same and it is my aim that no one again will have to go through what my daughter went through, whether they want to wear trousers or skirts.
"It is high time therefore that the Department for Education's guidance to schools is scrutinised against the equality and human rights standards of primary legislation," she added.
Ms Borsotti is crowdsourcing funding to bring legal action against the government – which is believed to be the first time a challenge has been brought against the Department for Education.
It comes at a time when rigid school uniform policies have been under the spotlight. An analysis this week revealed that at least 40 secondary schools have banned girls from wearing skirts.
Some schools have been moving to gender-neutral uniforms to be more inclusive of transgender pupils. Last month, Chiltern Edge School in Sonning Common said boys were not allowed to wear shorts for summer – but they insisted that boys were allowed to wear skirts if they wanted.
UK news in pictures

Show all 50
And this week, boys at Great Torrington School in Devon have been protesting their school uniform rules by wearing skirts after they were told shorts were not allowed despite hot weather.
The Borsotti family's crowdfunding page – which has a target of £58,000 – adds: "Uniform policies for girls do not have to be about trousers versus skirts. The uniform policies should give girls equality in uniform choice and clearly state their right to wear what they are most comfortable with.
"It is apparent that schools require clear and robust guidance from the Department for Education to ensure that a fair and equal approach is being taken."
A Department for Education spokesperson said: "Decisions about school uniform are made at a local level by school leaders, who are best placed to ensure these policies meet the needs of their pupils.
"To support school leaders, the department issues best practice guidance. We back schools to take these decisions, but we would expect them to consult parents and pupils and ensure their policies comply with equalities law."
Join our new commenting forum
Join thought-provoking conversations, follow other Independent readers and see their replies