School accused of causing bullying through iPad scheme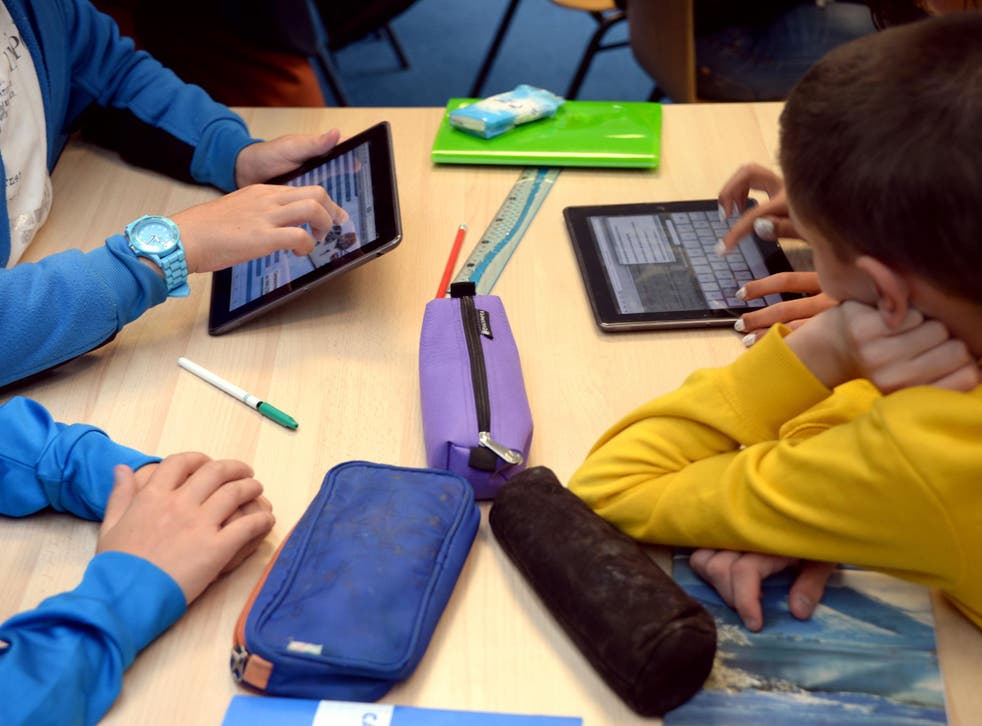 A school which has asked parents to buy iPads for their children to use in class has been accused of creating a "two-tier" education system in which pupils who can't afford the gadgets are bullied by their richer peers.
The state-funded Biggleswade Academy in Bedfordshire has asked parents of children in years five and six to pay up to £300 for the Apple tablets, which it says will help to "personalise" their learning. It is offering monthly payment options for families who can't pay up front and discounts for children on free school meals.
Although the scheme is optional, parents say they feel under pressure to take part in case not having an iPad harms their child's progress. Leanne Holt, who has two children in the school, told the BBC the school was being "naïve" if it did not think it was creating a "two-tier education system".
A campaign on Facebook has now begun, with parents voicing concerns that the scheme is causing bullying. Others suggest that pupils at the school may be targeted by muggers who are aware of the scheme.
One parent, Kurt Steiner, wrote: "It appears the bullying has started...One quote I have received relating to Year 5: child asked 'Are you getting an iPad then?' Child replies 'No.' Response, 'You must be poor then!'"
Another, Jenny Hodge, wrote: "I'd be extremely concerned that my child will be bullied that they don't have the latest model or software, and even being mugged to and from school by youths who will eventually know that kids in a certain uniform will be carrying them."
The school's vice principal, Mark Steer, said he was "not aware of any issues" with bullying. "We are looking to equip [pupils] with all the skills they need to move into the ever changing world. We would make sure children were aware it was an optional project and they shouldn't be making any distinctions on the basis of that," he added.
Join our new commenting forum
Join thought-provoking conversations, follow other Independent readers and see their replies