Schools boss tells Michael Gove: The system isn't broken
Leading teacher urges Education Secretary to 'leave exams alone'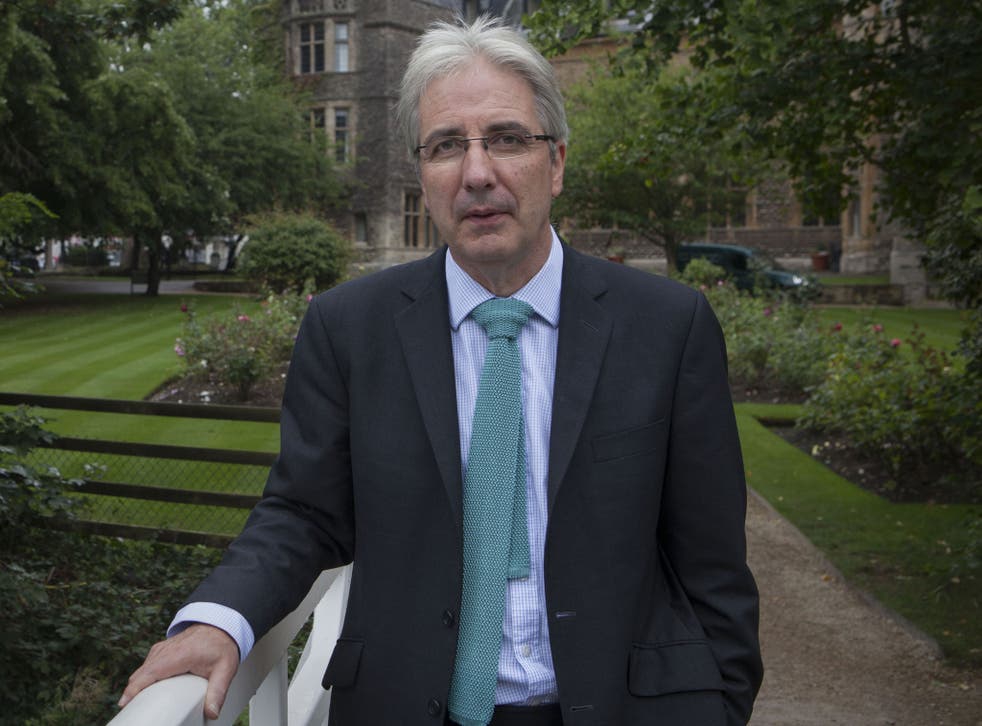 The leader of Britain's top independent schools today warns the Education Secretary, Michael Gove, that he is trying to fix an exams system that "isn't broken".
In an interview with The Independent on Sunday, Tim Hands, the chairman of the Headmasters' and Headmistresses' Conference, which represents 250 of the country's most prestigious independent schools including Eton and Harrow, voices "deep scepticism" about the wisdom of letting politicians run the country's education system.
Dr Hands, who is head of the independent Magdalen College School in Oxford, intends to make his concerns over their influence the main theme of his conference speech next week.
"It would be good if there was a cross-party agreement on issues arising from a consensus among interested parties rather than chucking everything out every five years," he said. "I am deeply sceptical about the benefits of politicians running education. Most governments do not last for more than five years – yet it takes three years before you're really teaching well, because it is three years before you relax in the classroom."
Dr Hands singled out exam reforms – and in particular changes to A-levels – as an area where many of the changes were unnecessary.
"My personal view is that the system wasn't broke," he said. "It needed fine tuning. You could get the bonnet up and repair the engine and give it a pretty good service – but the engine didn't need complete replacement, especially in the timetable we've been given for it."
Last week Mr Gove agreed to a postponement for one year of changes to maths and further A-levels, which will mean teaching them in the classroom in 2016. But Dr Hands predicts there will have to be further delays.
"Too few of these exams are capable of being piloted before their introduction – and too much of what has been agreed for the syllabus has been agreed behind closed doors. It would appear some people's personal imprints are on these curricula – the most obvious example being history."
Mr Gove himself is said to have taken a keen interest in history, particularly in the drafting of the new national curriculum document that gives more weight to British history and to teaching the subject chronologically.
"GCSEs and A-levels are good tests – if you teach pupils more than just the syllabus," Dr Hands added.
At his school, where he has been head for five years, every pupil spends one period in eight learning something which is not on the syllabus. It has introduced what it calls "Waynfleet Studies" – named after the school's founder – whereby students receive lectures from top people in the fields of, say, economics and medicine, and write up their own university-style projects which are then studied by a panel of judges.
"The commitment to that kind of extracurricular activity is sometimes not there in government schools because of the pressures they are under," he said.
"Sir Keith Joseph, Margaret Thatcher and certainly Michael Gove promoted academic, academic, academic as their curriculum; a national curriculum so we can test you and test you again and then put you under more pressure.
"In Tony Blair's time, 'education, education, education' (his famous mantra) meant education buildings, education buildings, education buildings, and I'm not sure we needed all that."
Mr Hands said that if he were to achieve one thing as a result of his year as chairman of the HMC, "I would like there to be a proposition that the child is at the centre of education". This, he added, was something that "government over-interference in education in the post-war period had regrettably neglected".
Join our new commenting forum
Join thought-provoking conversations, follow other Independent readers and see their replies