Most secondary schools 'use teachers not trained in their subject'
Report finds 84% of secondaries say teacher shortages are having detrimental effect on the education they provide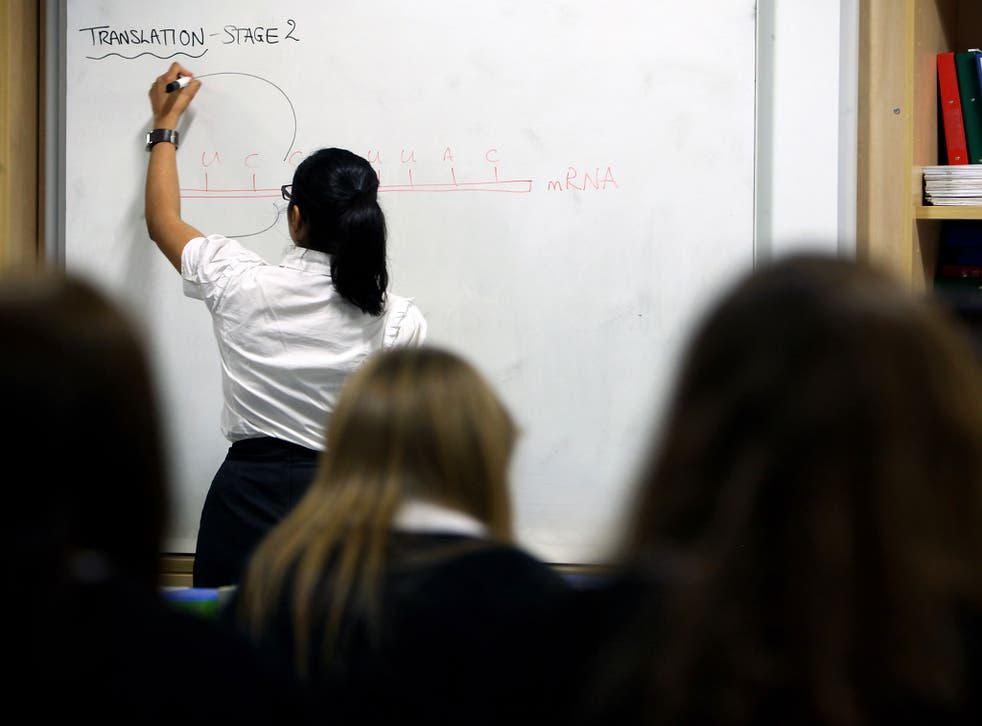 Pupils in most secondary schools are being taught by staff not trained in the subject they are teaching, according to a new report.
A survey of 885 schools by the Association of School and College Leaders, which represents secondary school heads, reveals 73 per cent were having to put teachers not trained in the subject they were teaching in front of classes. In addition, 84 per cent said that teacher shortages were having a detrimental effect on the education they were providing.
The subject areas worst hit by what has been described by ASCL president Allan Foulds as a "national crisis" are maths (where 78 per of schools are having to make do with staff not trained in the subject), science (75 per cent) and English (57 per cent).
Other problem areas are languages (with 33 per cent of schools using non-specialist teachers), geography (25 per cent) and history (14 per cent). In all, 89 per cent said they were experiencing difficulties in recruiting teachers.
Last month, the National Audit Office revealed that the Department for Education has failed to meet its recruitment targets for trainee teachers for the past four years. The Chief Inspector of Schools, Sir Michael Wilshaw, also warned last week of a "brain drain" as teachers opt for jobs in satellite schools abroad, set up by many of the country's leading independent schools.
The survey coincides with the ASCL's annual conference this weekend, at which the Education Secretary, Nicky Morgan, is expected to be put under pressure to take action on teacher shortages.
"Teacher shortages leave schools with no option other than to use stop-gap solutions," said Malcolm Trobe, ASCL general secretary. "Supply staff and non-specialists often do a good job in difficult circumstances, but it is no substitute for having permanent teachers who are experts in their subjects."
Teachers' leaders blame a rise in the birth rate, the squeeze on public-sector employees' pay and the easing of the economic crisis – opening up more jobs outside the profession – for the problems. In addition, the rising cost of pension and national insurance contributions has put pressure on their budgets so they cannot afford to offer higher salaries.
A spokeswoman for the Department for Education said: "We are committed to raising the status of teaching and want to work with the ASCL and the profession to make it an attractive career choice."
Join our new commenting forum
Join thought-provoking conversations, follow other Independent readers and see their replies