'Homophobic': Academy chain's sex education policy bans 'promotion of homosexuality'
Teacher describes document on website as being 'from the Dark Ages'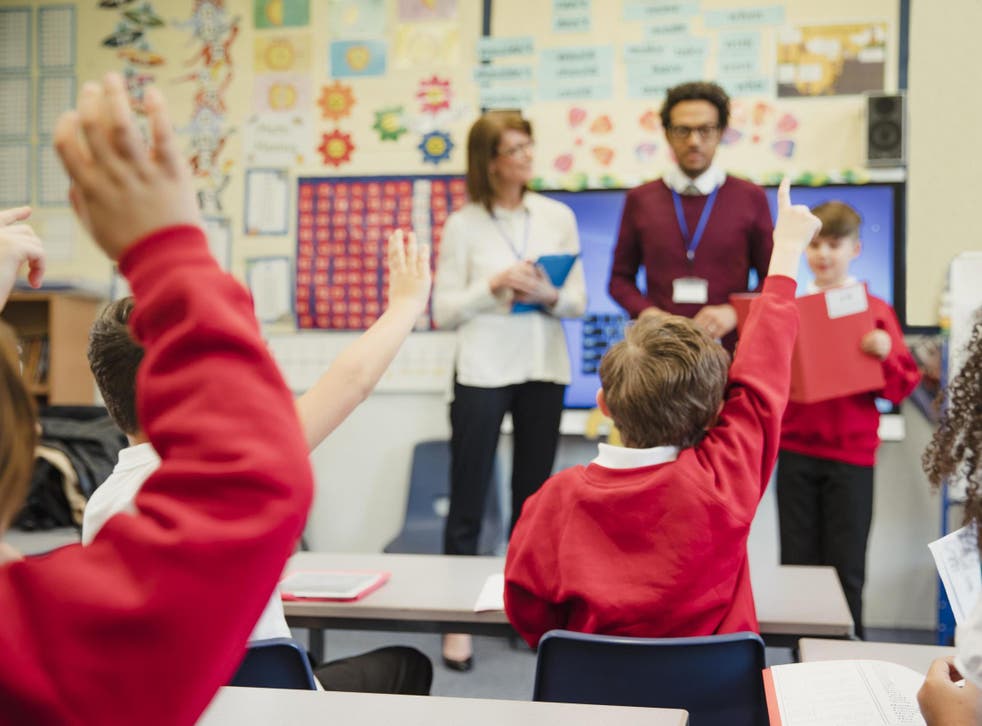 An academy chain has come under fire after a relationship and sex education policy appeared on its website stating that "the promotion of homosexuality or bisexuality" was not permitted.
A teacher, who read the document on the East Midlands Academy Trust's website when considering applying for a job at the chain, said it was "explicity homophobic" and from the "Dark Ages".
The East Midlands Academy Trust, which runs seven schools in Milton Keynes, Northampton and Oundle, has since removed the policy from its website following criticism.
The document said the trust recognised the "need to provide education related to the spread of HIV/Aids which will, of necessity, include reference to homosexuals and bisexuals".
It added that it would "not permit the promotion of homosexuality or bisexuality".
A teacher said it was a throwback to the highly controversial Section 28 legislation which banned schools in the late 1980s through to the early 2000s from "promoting" homosexuality.
UK news in pictures

Show all 50
The teacher, who wished to remain anonymous, told the Northampton Chronicle: "It is explicitly homophobic and it is difficult to read it any other way.
"The idea that a lifestyle can be promoted just by accepting it is straight out of Section 28. This is a deliberate act, they know the context. The lineage is very clear.
"I was considering applying for a job until I saw the policy which made it clear that this was not a school for me. I would not be able to work at a school where simply by discussing something could result in disciplinary action. This is outright prohibition.
"It is either the current board who is homophobic or the previous one. I just feel like Section 28 is not dead. It is alive and well in Northamptonshire."
The government is making relationships education compulsory in primary schools and relationships and sex education (RSE) compulsory in secondary schools from September.
The Department for Education (DfE) guidance on the changes, which has been updated for the first time in two decades, requires secondary schools to include content on LGBT+ relationships in their teaching.
But primary schools are only encouraged to cover LGBT+ content if they consider it "age appropriate to do so" and there is no specific requirement.
A spokesman for East Midlands Academy Trust said: "The policy referred to is an old policy developed under the existing DfE guidance from 2000 and by the former academy trust."
He added: "The relationships and sex education delivered within our schools is fully inclusive and we operate a strict no-tolerance approach to bullying across the trust and work hard to promote our schools as safe and inclusive learning environments for all pupils, staff and volunteers."
A new policy is due to be presented to the trust's board in April.
A DfE spokesperson said: "The guidance makes clear that pupils should receive teaching on LGBT+ relationships during their school years.
"Secondary schools should include LGBT+ content and primary schools are strongly encouraged and enabled, when teaching about different types of family, to include families with same sex parents."
Join our new commenting forum
Join thought-provoking conversations, follow other Independent readers and see their replies