Stronger sanctions needed to improve discipline, teachers say
Corporal punishment was outlawed in state schools in 1987, and in public ones 12 years later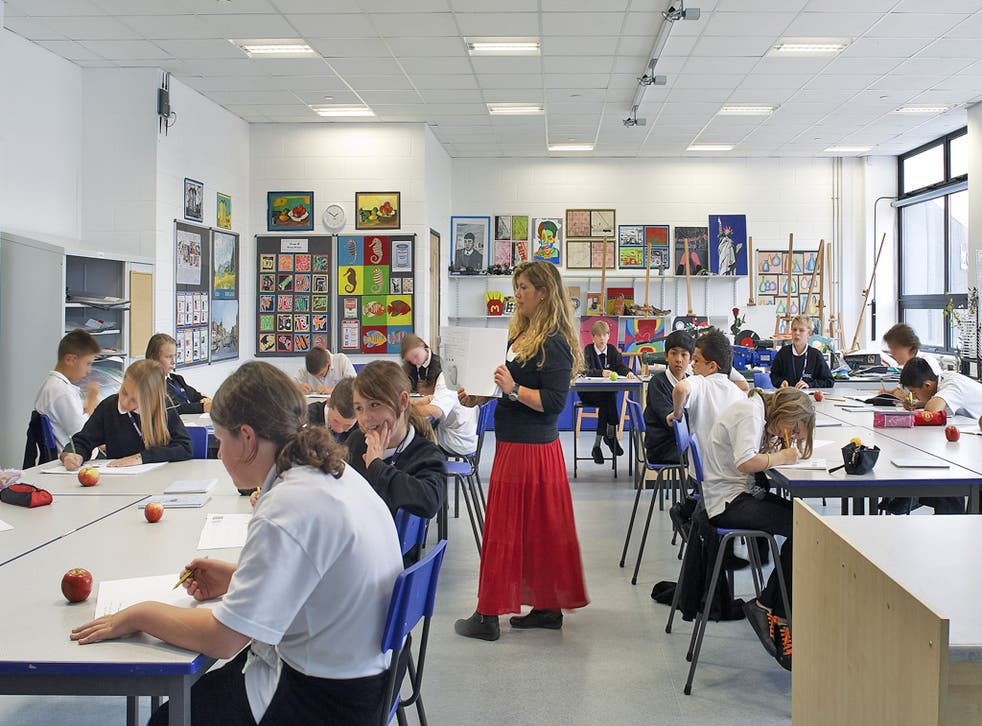 Troublemakers are disrupting classrooms because of the ban on corporal punishment and the failure of modern techniques to improve discipline, teachers warned yesterday.
Speaking at the Association of Teachers and Lecturers' annual conference in Manchester, teachers criticised successive governments for failing to come up with effective alternatives to improve behaviour since the cane was outlawed 25 years ago.
Julian Perfect, an inner-London teacher, told the conference that there had been no attempt to introduce a sanction that had the same deterrent effect on pupils. He said the likes of detention and suspension were not improving behaviour and many schools were fearful of excluding pupils.
"Schools are now too fearful of their exclusion statistics or being made to take a disruptive pupil from another school if they do exclude permanently," he said.
"Effective teaching cannot take place against a constant background of disruptive behaviour by pupils.
"The use of existing methods for dealing with inappropriate behaviour is frequently constrained by a school's management attaching more importance to meeting retention targets or concern over loss of income than to backing up staff in disciplinary matters."
He added: "This motion does not seek the reinstatement of corporal punishment but rather the identification of additional forms of sanction to deal with inappropriate behaviour."
Corporal punishment was outlawed in state schools in 1987 after the ban was approved by MPs in 1986. It was only banned in private schools 12 years later. A survey of teachers by the ATL last week showed the majority believed disruption in schools had become worse in the past five years.
Mary Bousted, general secretary of the ATL, added that parents were also to blame for the rise in unruly behaviour – claiming some were failing to set boundaries for their children.
"We're not doing our children any favours if we make them into 'little Buddhas' at home," she said. "We need to be more confident in saying what we feel is reasonable. How many parents ask their children to contribute to the household by doing jobs? Far too many children are waited on hand and foot."
The Education Secretary, Michael Gove has given the go-ahead for schools to issue pupils with same-day detentions and introduced powers for them to search pupils for weapons or drugs.
Dr Bousted said she believed the Government "had gone as far as it could" in helping teachers. It was now up to schools and parents to do their bit.
In a survey conducted by the union, one secondary school teacher said: "The children know that our hands are tied and play up frequently. In the past two years we have only successfully excluded one pupil. It is the good students whose education is being wrecked who I feel for."
A teaching assistant added: "I am very tired of the reluctance to take firm action against offending students."
Join our new commenting forum
Join thought-provoking conversations, follow other Independent readers and see their replies