Student tuition fees set to rise as Government unveils White Paper university teaching reforms
As part of reforms marked out in the White Paper, universities successful in meeting Governent targets will be able to increase their fees beyond the current maximum rate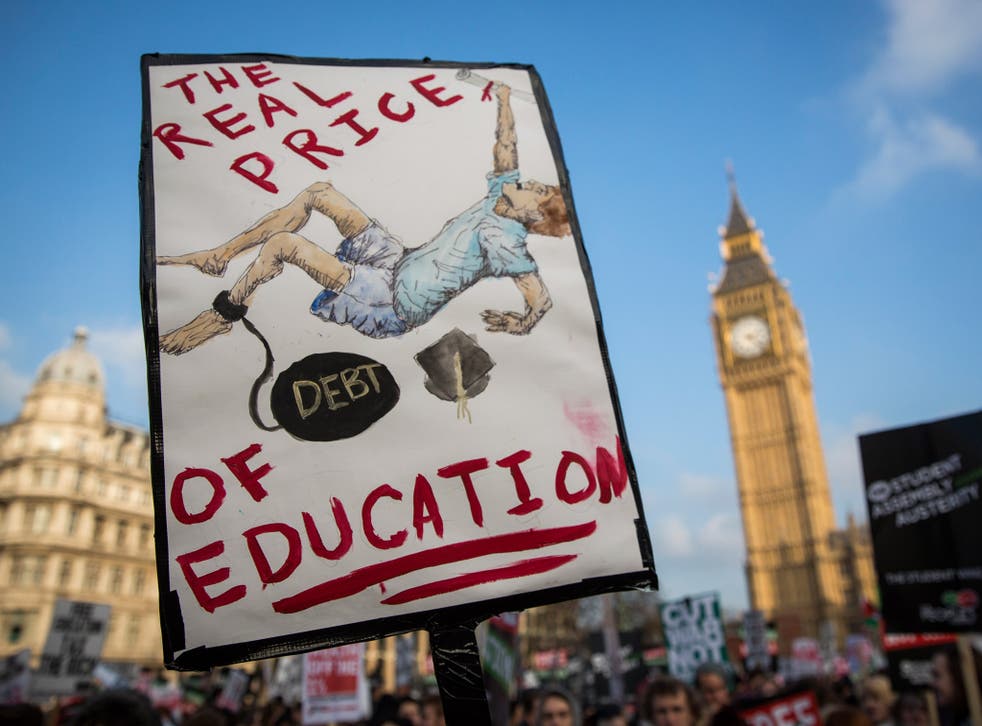 A series of new Government measures being introduced to improve teaching in UK universities could result in dramatic changes to higher education, including higher tuition fees for students, MPs have announced.
Plans to force universities to publish information about the amount of time students spend in classes and lectures, as well as the jobs they are offered and average graduate earnings are due to be revealed in the White Paper on Monday.
Institutions that score highly in terms of teaching quality will be able to raise their annual tuition fees above the maximum £9,000 – a move that is expected to spark indignation among higher education groups, who say students are already saddled with enormous debts.
The White Paper, titled Success as a Knowledge Economy, follows a consultation launched in November amid concerns over a growing number of high-priced, low-value degree courses offering little to students by way of employability.
Government ministers say the new measures are designed to help tackle the skills shortfall in some employment sectors and encourage universities to provide a higher quality of teaching. But Sorana Vieru, National Unions of Students (NUS) vice president for higher education, said students will "understandably be outraged" at plans to increase fees.
Strategies are also being announced on Monday to open up the higher education sector to greater competition by allowing new private colleges, or "challenger institutions", to award degrees if they meet national standards.
The 24 best universities in the world

Show all 24
The reforms could allow companies such as Facebook, Apple and Google to open their own universities and award degrees – a concept that has raised a great deal of concern from academics who say the new private colleges risk damaging the UK's reputation and leaving students at risk of buying "worthless" degrees.
As part of the White Paper reforms, a new Office for Students will be created, while universities will be forced to publish detailed information about the ethnic, gender and socio-economic background of their students, and how they progress.
Ms Vieru said the Government faces "serious questions", however, about its policy of allowing new institutions to award degrees, warning that students risked being "ripped off" unless strict standards are maintained.
Students protesting for free higher education
She told the Press Association: "We have a lot of these new providers popping up – the sector is literally mushrooming right now.
"But they are not established and might not have the proper support in place for students.
"My concern is that these institutions could be short lived and that students who have been promised the opportunity of getting a degree could end up in institutions that end up folding because they are a business enterprise – an experiment."
In March, the educational publishing group Pearson confirmed it was expecting to become the first FTSE company to set up its own university and award its own degrees. Google is already in the process of running programmes and courses for students, and there remains speculation that tech giant Apple could run similar degree courses.
Part-time degrees taught at Pearson College London are competitively priced at around £6,000 a year, an increasingly popular option among students who can also spend time gaining workplace skills through internships as part of their studies.
Universities and science minister Jo Johnson said: "Our universities are engines of economic growth and social mobility, but if we are to remain competitive and ensure that a high-quality education remains open to all, we cannot stand still.
"Making it easier for high-quality challenger institutions to start offering their own degrees will help drive up teaching quality, boost the economy and extend aspiration and life chances for students from all backgrounds."
The Government said the reforms contained in the White Paper will ensure students "get better value for money" and put teaching "on a par" with England's world-leading research sector.
Universities gave a cautious welcome to the plans, although they stressed they are waiting to see the precise details, which will be published on Monday.
In pictures - Student protest in central London

Show all 10
Martin Doel, chief executive of the Association of Colleges (AoC), said the changes would open up higher education to a greater demographic as well as provide a better choice of courses linked to employment.
He said: "Students, colleges and employers will welcome these plans, which mean more opportunities for people to access the most suitable and best value higher education courses. This is a particular benefit for those who are employed and want to study part-time."
Dame Julia Goodfellow, president of Universities UK, which speaks for universities across the country, said: "We support the Government's aim to protect the interests of students, increase fairness and demonstrate the value of a university education.
"The university sector is an international success story in terms of the quality of teaching and research. It is important that any reforms recognise this and build on that strength.
"Established universities are not standing still and are always seeking to improve what they offer to students."
Under the plans, seven research councils will be brought together to form the single UK Research & Innovation body.
PA
Join our new commenting forum
Join thought-provoking conversations, follow other Independent readers and see their replies