Summer school for less well-off primary pupils
Thousands of children will get 'top-up' classes to prepare them for transition to secondary school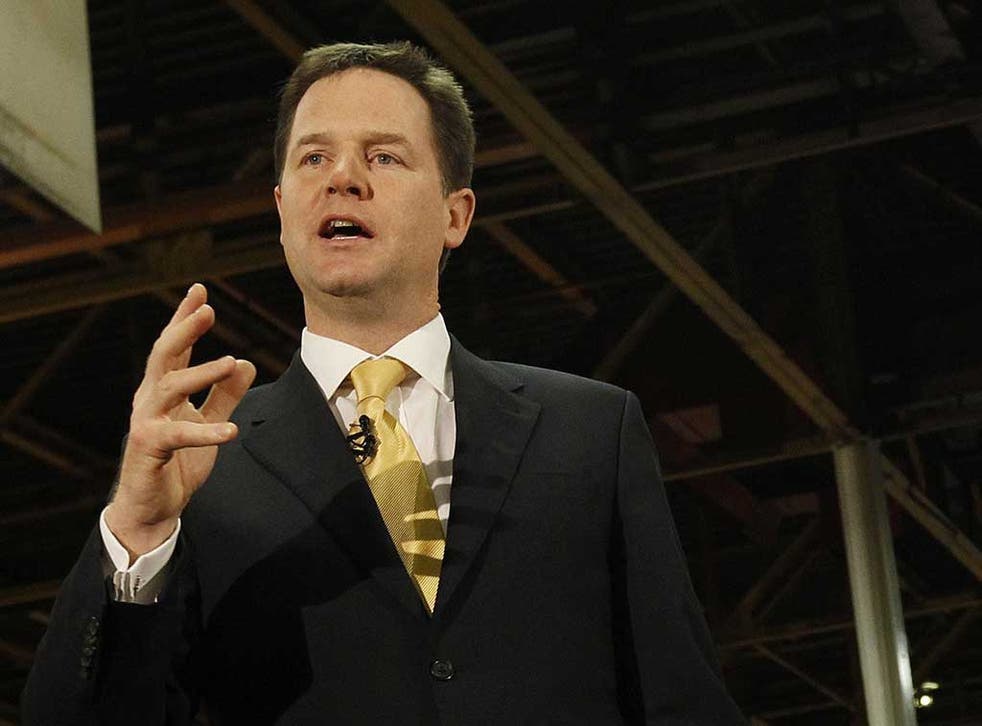 Seventy thousand primary school leavers will take part in intensive two-week summer schools this year to keep them from falling behind during the six-week break.
Nick Clegg will announce tomorrow that the "top-up" lessons will be provided to children from poor backgrounds by two-thirds of secondary schools, as part of a drive to highlight the coalition's family and children's policies.
Also this week, ministers will announce plans to offer extra help to students with disabilities or learning difficulties who are leaving full-time education, to prepare them for work. The Independent on Sunday revealed last month that Mr Clegg had taken charge of family policy as part of his efforts to stop bright, disadvantaged children from being routinely overtaken by those from well-off families.
He is determined to push ahead with policies including shared parental leave, extra help with childcare costs, flexible working and the Pupil Premium, which allocates additional funding to pupils from less well-off families and will be worth £2.5bn a year by 2015.
The Deputy Prime Minister is sensitive to the charge from Tory MPs that he is "obsessed" with policies that do not affect most people, and will say that Lib Dems in government "are not going to miss our chance to make Britain a better, fairer place". But he will also point to "opportunities we cannot miss", including reforming party funding and modernising the House of Lords.
The Pupil Premium summer schools, which were criticised when they were announced last year, will take place at 2,100 secondary schools across England this summer, providing support to all children on free school meals or those in care. A total of £50m was made available from the Pupil Premium budget.
"As any parent knows, the move from primary to secondary school can be tough and a tricky time in their children's lives," Mr Clegg said. "This is a real make or break moment: if a child struggles to make the jump, it can blight the rest of their education and, in the worst cases, the rest of their lives. It is no longer good enough to just close the classroom doors on these children as soon as the bell rings at the end of term for the summer holidays."
On Tuesday, the Lib Dem children's minister, Sarah Teather, will unveil plans for a £3m trial of supported internships for thousands of "forgotten" young adults with disabilities or special educational needs (SEN) who are considered at risk of leaving education and falling into welfare dependency. The project, aimed at those aged 16 to 25, will be launched in 15 colleges in September, before being rolled out nationwide in autumn 2013.
Ms Teather said: "For far too long, the long-term ambitions of people who are disabled or who have SEN have been forgotten and ignored once they leave school. It's wrong that young people lose legal rights to support when they turn 16 – just when they need it most to prepare for work and living independently."
The interns will be based at a local employer and be coached in the skills they need for the workplace.
The SEN system will be replaced from 2014 with a single plan lasting from birth to 25 years old.
Join our new commenting forum
Join thought-provoking conversations, follow other Independent readers and see their replies