Teachers' low salaries will harm quality of teaching, OECD warns
'These uncompetitive salaries will make it much harder to attract the best candidates to the teaching profession'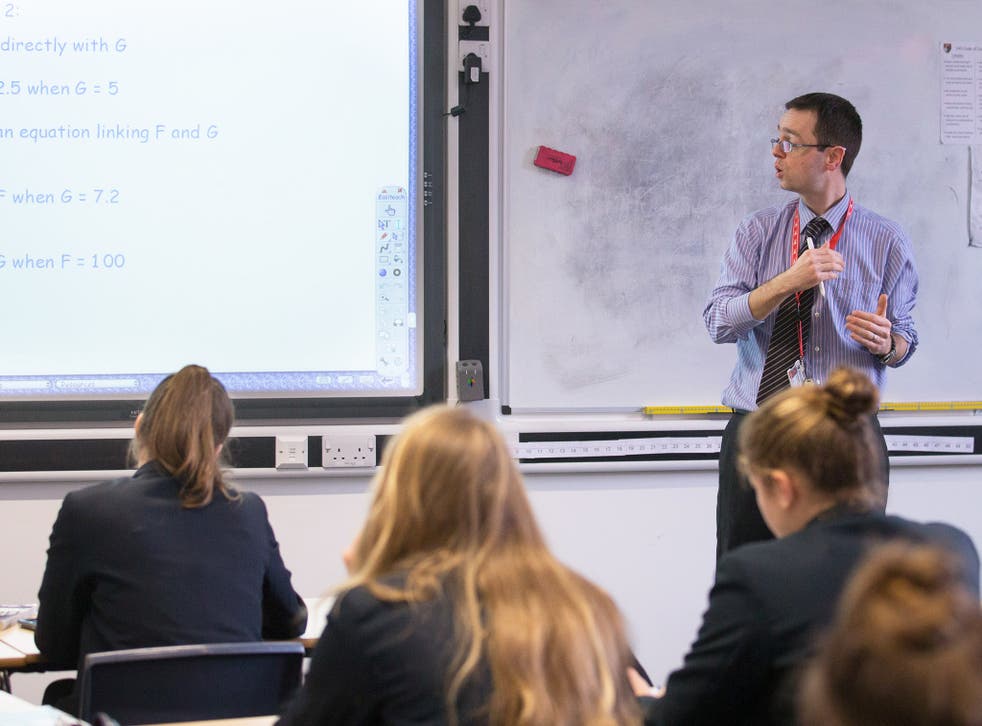 The continued depression of teachers' wages will harm the quality of schooling in Britain, according to one of the world's most influential education figures.
Andreas Schleicher, head of education at the Organisation for Economic Co-operation and Development, said the UK should "keep teaching attractive," adding: "The quality of education can never exceed the quality of teaching."
Mr Schleicher – who was once dubbed "the most important man" in the sector by the former Education Secretary Michael Gove because his data is used to formulate government policy in many countries – was speaking at the launch of the organisation's annual Education at a Glance report.
The document highlights a "considerable pay gap" between teachers and other similarly qualified workers throughout the 34 countries – the majority of which are in Western Europe and North America – of the OECD.
"These uncompetitive salaries will make it much harder to attract the best candidates to the teaching profession," the report says.
Figures in the report show England and Scotland were amongst five nations where salaries fell by more than 5 per cent between 2008 and 2013. Only Greece and Hungary imposed higher pay cuts. On average, salaries showed a slight real-terms rise throughout the OECD.
UK news in pictures

Show all 51
Mr Schleicher acknowledged that bonuses and incentives on offer to teachers were a strength of the UK's education system, lifting them to above the OECD average in their middle years of service.
However, the report says: "In both England and Scotland, the starting salaries of pre-primary, primary and lower-secondary teachers are below the OECD average."
As a result, a further squeeze on pay – as envisaged by the Chancellor, George Osborne – would mean it would be "difficult to recruit top candidates", according to Mr Schleicher.
The Department for Education argued that salaries after 10 and 15 years' experience in England were substantially above the OECD average, adding: "Headteachers now have the freedom to be able to pay good teachers more. This is in contrast to the old system, which awarded teachers pay rises simply for time served, regardless of whether they were doing a good job."
One success story highlighted in the report is of the UK's provision of pre-school education, which was "such a different story to 10 years ago" when it was "very patchy": the UK had moved "from well below the OECD average up to the very top", the report said.
Join our new commenting forum
Join thought-provoking conversations, follow other Independent readers and see their replies