Five hundred head teachers accuse Theresa May of pushing schools 'to breaking point'
'We will be forced to make staff redundant, cut subjects, increase class size and cut back on extracurricular activity'
Benjamin Kentish
Saturday 29 April 2017 14:30 Comments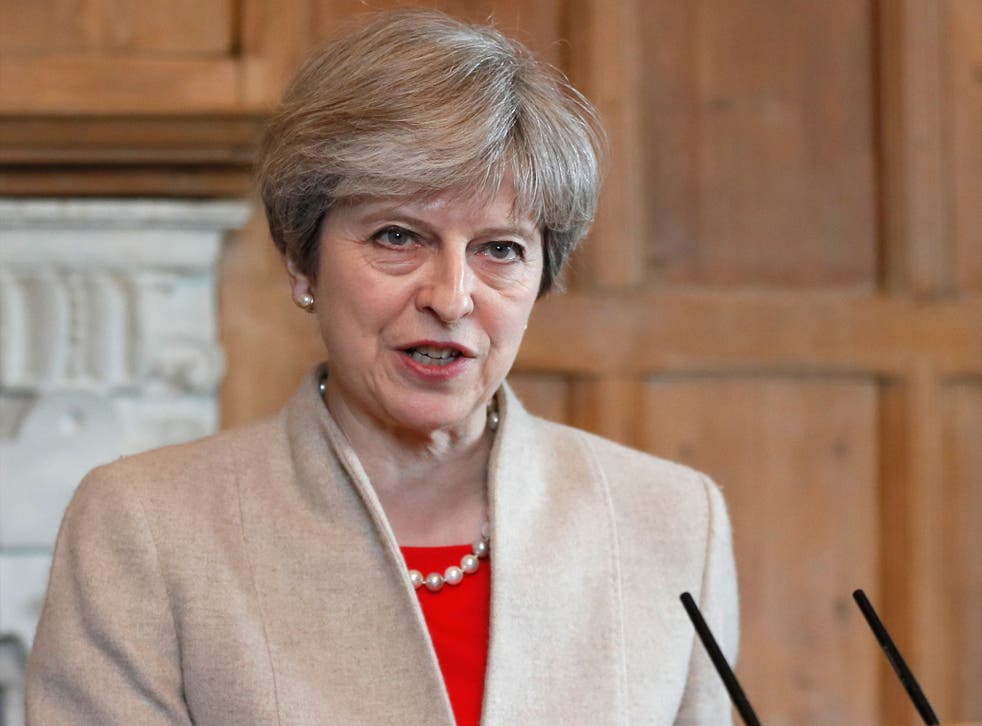 More than 500 school head teachers have written to Theresa May accusing her of pushing Britain's education system to breaking point.
Conservative plans to "rebalance" schools funding will result in £3 billion of cuts to school budgets across the country, which teachers say will see many schools lose thousands of pounds.
The letter was sent by Russell Hobby, general secretary of the National Association of Head Teachers, and signed by more than 500 heads teachers.
In it, teachers said they were having to ask parents for donations in a desperate bid to pay staff and fund resources.
"On the steps of Downing Street you promised a country that works for everyone", says the letter, published in The Mirror. "That begins with our children.Yet schools are facing real-terms cuts of £3billion. This will have a massive impact on young people and standards of education.
"To make ends meet, head teachers will be forced to make staff redundant, cut subjects, increase class size and cut back on extracurricular activity.
"More and more schools are reluctantly asking for donations as a last resort to bring their budgets back from breaking point. Parents should not have to dip into their own pockets to make up for the investment Government is unwilling to provide."
The signatories call on the Prime Minister to "stop seeing education as a cost and instead see it as an investment in the future" and reverse the £3 billion of cuts.
"The future of our country depends upon the next generation. Their skills, their knowledge, their confidence and their creativity", they say.
The government's legislative programme for 2016-17

Show all 20
Last month, the powerful House of Commons Public Accounts Committee warned that the Department for Education had "buried its head in the sand" over the problems the funding cut will cause.
Responding to the latest letter from head teachers, Angela Rayner, Labour's shadow Education Secretary, said: "Seven years of Tory failure have led to the most severe spending cuts to schools in a generation. It is time the PM listened to teachers and parents, and woke up to the crisis she has created."
The Department for Education has previously said schools funding is at record levels and is set to rise further.
"We have protected the core schools budget in real terms since 2010, with school funding at its highest level on record at more than £40bn in 2016-17 - and that is set to rise, as pupil numbers rise over the next two years, to £42bn by 2019-20", a spokesperson said.
"We recognise that schools are facing cost pressures, and we will continue to provide support to help them use their funding in the most cost-effective ways, so that every pound of the investment we make in education has the greatest impact."
Register for free to continue reading
Registration is a free and easy way to support our truly independent journalism
By registering, you will also enjoy limited access to Premium articles, exclusive newsletters, commenting, and virtual events with our leading journalists
Already have an account? sign in
Join our new commenting forum
Join thought-provoking conversations, follow other Independent readers and see their replies