Top Merseyside private school St Mary's College signs up to state sector
The elite Catholic college, launchpad to many illustrious alumni, will be open to all-comers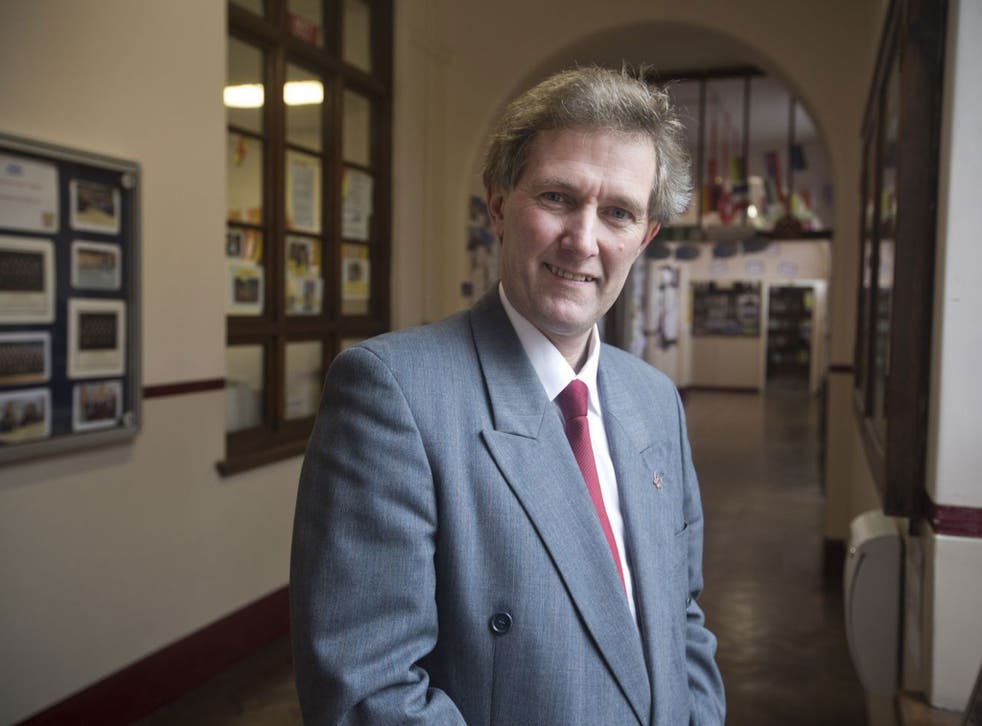 A leading Catholic independent school that counts former leaders of the BBC and the TUC as well as one the UK's most popular poets among its old boys is the latest to join a growing trend – leaving the private sector and applying to become a state school.
St Mary's College in Crosby, Merseyside, wants to become one of the Education Secretary Michael Gove's free schools, to make it easier to reconnect with its local community.
The school, founded by the Roman Catholic Congregation of Christian Brothers in 1919 with the aim of educating poor children in Liverpool, has had dwindling rolls in recent years as fewer parents in the area can afford to pay fees. The prospect of offering free places to disadvantaged pupils also dimmed with the axeing of the previous Conservative government's assisted places scheme, which offered subsidised places to bright poorer pupils.
It has a glittering array of alumni including the poet Roger McGough, former BBC director-general John Birt, ex-TUC chief Brendan Barber, Olympic swimmer Francesca Halsall and broadcaster and writer Laurie Taylor.
It is the fourth school in the Headmasters' and Headmistresses' Conference (HMC) – which represents 250 of the country's elite private schools including Eton and Harrow – to quit the independent sector. It also joins a growing band of former direct grant schools – a status abolished by Labour in its drive for comprehensive education in the 1970s – seeking to join the state sector.
Mike Kennedy, the school's principal, said: "We put in our application two weeks ago. We've yet to be investigated and yet to be accepted. The main reason was to widen access to the school. We were set up in 1919 with the aim of educating poor children. However, over the past 10 years, fewer and fewer from the lower economic groups have been able to come here. Effectively, by doing this we're enabling the school to open its doors to all-comers."
During recent years, he said, a number of parents had come to the conclusion they could not afford the fees any more. "Especially round here, there are a lot of parents in public service and a lot of people have been coming and saying they can't afford to pay for the place any more," he added.
The school, which admits boys and girls, hopes that, if it is allowed to transfer, it can build up to 1,000 pupils again. At present, it has 400 in the senior school, 130 in the prep school and 100 in the early years.
It will have to abandon selection, but believes that the fair banding system free schools use will enable it to get a spread of pupils from throughout the ability range. It will also have to limit the number of pupils selected on grounds on faith to 50 per cent.
"That's probably about where we are now," said Mr Kennedy. "I think it is an important feature of the school that we're inclusive."
News of the school's decision has prompted an increase in the numbers seeking to sit its entrance test this year, in the hope that they will have to pay fees for only one year before it becomes a free school.
It also coincides with a prediction by the former schools minister Lord Adonis that between 50 and 100 private schools will join the state sector over the next decade. Lord Adonis estimated that 15 had already done so since the birth of the academies and free schools programmes. Five more are set to follow suit this September.
Among those that have already applied are HMC schools Liverpool College – one of the organisation's 12 founding fathers – Queen Elizabeth's Grammar School in Blackburn, Lancashire, and Batley Grammar School. The last two are also former direct grant schools.
Barnaby Lenon, the former head of Harrow who is now chairman of the Independent Schools Council, said: "There are many independent schools who would be perfectly happy to go back to the assisted places or direct grant scheme."
To qualify, St Mary's has to be a good or outstanding school and offer value for money. It hopes to start as a free school in September 2015.
Join our new commenting forum
Join thought-provoking conversations, follow other Independent readers and see their replies