Tory majority means 'no rowing back' on planned education reforms
This means more academies and free schools, and more rigorous exams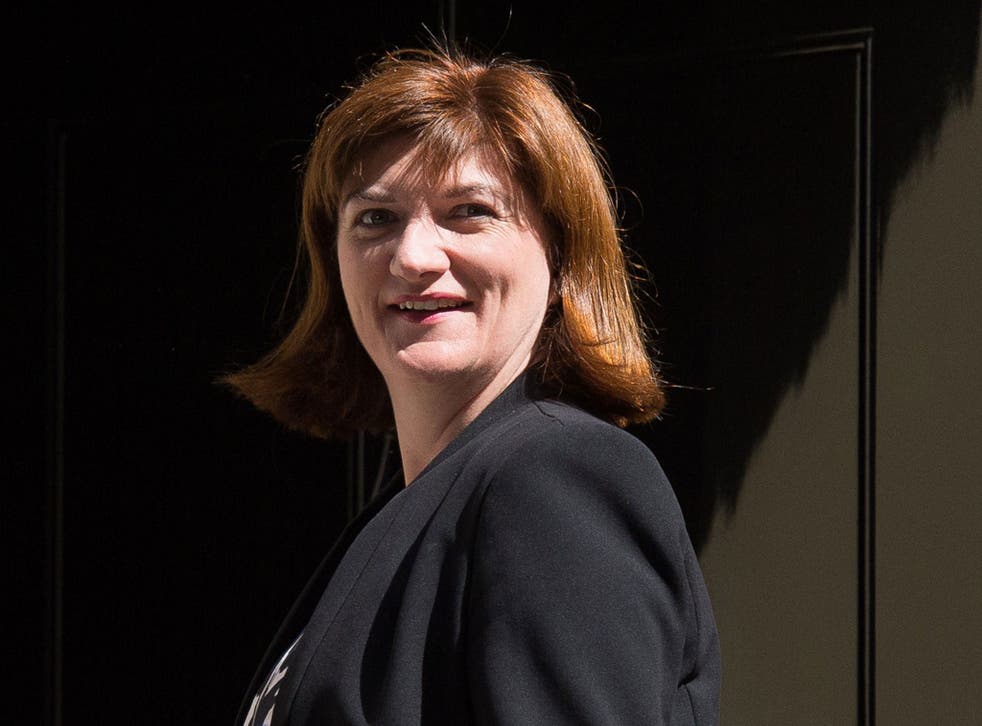 Now that the Conservatives have an overall majority, Education Secretary Nicky Morgan can be confident of delivering on the pledge she has made that there will be "no rowing back" on the Government's reform agenda for schools during the lifetime of this Parliament.
In essence, that will mean a major increase in the number of academies and free schools with an extra 500 of the latter to be opened between now and the next election, new tests and more rigour in A-level and GCSE exams.
First off the blocks will be a crackdown on under-performing schools with ministers particularly keen to target "coasting" schools in more privileged areas of the country that should be achieving better results than they do. That is where the extra academies come in.
Early legislation is expected - most likely in the Queen's Speech later this month - to give a network of eight Regional Commissioners established last September new powers to intervene in under-performing schools and organise for them to taken over by private sponsors and run as academies.
Lord Nash, who has been reappointed as the minister in charge of academies and free schools, told The Independent: "Coasting schools can give the appearance of achieving good results when they should, in fact, be doing a lot better.
"They can get quite good results that mask an inadequate rate of progress."
The new powers given to Regional Commissioners will open up the drive announced by Prime Minister David Cameron during the election campaign to compel up to 3,250 schools currently rated by education standards watchdog Ofsted as "requires improvement" to become academies.
There is no doubt in education circles that "coasting" schools have been lucky to escape the Government's gaze so far, Andreas Schleicher, director of education and skills at the Organisation for Economic Co-operation and Development, said low education standards were not just confined to areas of poverty and disadvantage.
"Some schools in very disadvantaged areas have excellent results - whereas some in more affluent neighbourhoods have 'so-so' results," he said.
The Commissioners' new powers, though, will equally apply to those failing to cut the Ofsted mustard in disadvantaged areas.
Lord Nash is particularly anxious to tackle the problem of "intergenerational unemployment" which was most prevalent "in coastal towns and mining communities".
What does five more years of the Tories mean for Britain?

Show all 8
In some cases, he added, families had been unemployed for three generations. "It's shocking that for generations we've allowed that to happen," he added.
How successful the Government's drive will be may depend on the level of opposition it receives from teachers' organisations and its own determination to push up the numbers. Teachers cite evidence such as a Commons education select committee report just before the election which said it could detect no link yet between academisation and rising standards.
Teachers' minds are likely to be focused elsewhere. Their biggest worry amongst is over the cuts in education they expect to suffer in this Parliament bringing redundancies, increased class sizes and reduced subject options in the sixth-form. The Conservatives have promised to maintain spending for schools at its present level but have made no provision for a real terms increase to cover inflation. The highly respected Institute for Fiscal Studies estimates this could effectively mean a 12 per cent for education when increased pay and national insurance contributions are taken into account. Expect strikes in the areas worst affected by the cuts.
One of the first controversial decisions, though, that Mrs Morgan will have to take is over the proposal to set up a "satellite" grammar in Sevenoaks, Kent, to compensate for the fact that it is the only area of the county not to have selective secondary education.
The decision was put off during the election campaign for fear that it was too "toxic" to take. If granted, opponents of selective education would claim it opened the floodgates to similar proposals elsewhere in the country. If refused, it would upset the right wing of the Conservative party.
The reality is that there is unlikely to be any return to wholesale selective education throughout the country - but a favourable decision coupled with the Government's policy of allowing popular schools to expand could see an increase in the number of grammar school places during this Parliament.
Other reforms likely to cause controversy are the plans to introduce new baseline tests for four-year-olds which the NUT is threatening to boycott. It has urged its members not to take part in a national pilot of these tests this September - and vote on a boycott of them if they are still introduced nationwide the following year.
Ministers claim they will give schools essential information about the performance of their pupils on arrival at school - and allow them to rank schools on the progress they make with their pupils when they compare the baseline test results to the national curriculum tests taken when they leave primary school at 11. However, teachers insist four is too young an age to test children.
The likelihood is that they - and other controversial reforms in the Conservative party manifesto such as children who failed to reach the required standard in English and maths tests at 11 being retested the following year - will go ahead.
There will, however, be a sigh of relief in the more realistic of teaching circles that Mrs Morgan has been reappointed as Education Secretary rather than being replaced by an ideologue from the right of the party. She has already gained a reputation for being prepared to talk things over with teachers and has - since the election - said she is committed to seeing if there are further ways that the Government can reduce their workload.
One item which did not emerge during the election campaign but could come to pass is for higher education, which currently come under the remit of the Department for Business, Innovation and Skills, to be returned to the Department for Education.
Former Education Secretary Michael Gove was keen on making the switch when in office but it never made its way to the top of the agenda. When Mrs Morgan was asked about it earlier this week, she replied that it was a decision that would have to rest with David Cameron - which would suggest it is on the Prime Minister's radar.
Many in the education world argue it would be logical - particularly in regards to further education for which responsibility is currently split between the two departments.
Case One
The Conservatives succeed in their drive to create up to 3,250 academies from schools requiring improvement and set up 500 new free schools.
Grammar school places expand as the Government gives the green light for a "satellite" school in Sevenoaks, Kent.
New baseline tests for four-year-olds and resits for those 11-year-olds who fail to reach the required standard in their maths and English national curriculum tests go ahead.
Responsibility for higher education passes to the Department for Education.
Case Two
The drive to create more academies and free schools still goes ahead.
The Government rejects the idea of a new "satellite" grammar school in Sevenoaks, Kent, so the status quo on selection holds.
The National Union of Teachers succeeds in its campaign to stop the new tests for four-year-olds and the resits of national curriculum tests.
Higher education remains with the Department for Business, Innovation and Skills as ministers believe it does not command sufficient priority as a policy.
Join our new commenting forum
Join thought-provoking conversations, follow other Independent readers and see their replies