Two more successful state schools under threat of closure as a result of academy expansion plans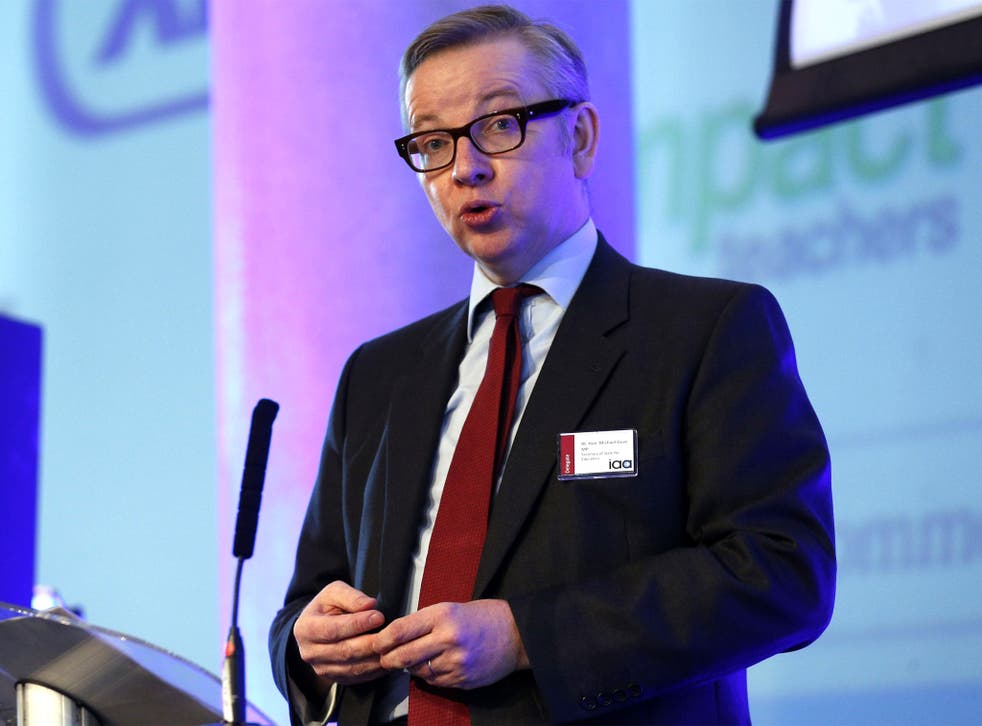 Two more state schools rated "good" or "outstanding" by the education standards watchdog Ofsted are under threat as a result of a flagship academy's expansion plans.
The threat to two middle schools in Kirklees, Yorkshire – Kirkburton and Scissett – emerged after The Independent revealed how Harrowden Middle School in Bedford, rated good with outstanding features, is to close after a neighbouring academy announced it would be competing for its pupils.
Headteachers' leaders warned its fate could be mirrored across the country as councils were left with fewer options on school closures as the number of Education Secretary Michael Gove's academies grew.
In Kirklees, Shelley College -an academy which currently takes in 13 to 18-year-olds- is consulting over plans to extend its remit and start admitting 11-year-olds from September 2014.
Parents at the two middle schools have already launched a protest campaign over the plan – warning that it will pose a threat to their future.
One of them, Scissett, is rated as "outstanding" by Ofsted – scoring top marks in almost every area inspected by the watchdog.
Its report on the school said: "This is an outstanding school... No stone is left unturned in the pursuit of providing the best possible education for pupils through high quality teaching and learning and a rick curriculum.
"Pupils' enjoyment is plain for all to see their attendance rates are high. Pupils' behaviour is exemplary at all times."
Their report on Kirkburton concluded it was "good" with outstanding features, adding: "Their (the pupils' excellent behaviour and high levels of attendance contribute well to their leasrning. Pupils are very polite, courteous and responsible."
In its consultation document, Shelley College describes its plan as "a once in a generation opportunity to extend educational choice in our community".
It says its A-level results put it in the top 25 per cent of schools in England and that it is "one of the most successful schools in the country".
It warns parents that – if its plan gets the go ahead – it will not be able to guarantee parents a place at the college if they send their children to the middle schools and then seek to transfer at 13.
Stephen Jones, a parent with two children at Kirkburton, said in a letter to his local newspaper: "This is not widening choice, it is removing choice: the choice by parents to continue with the existing excellent three-tier system."
Kirklees Council is conducting its own investigation into parents' reaction to the scheme – although it acknowledges it will not be able to stop Shelley College from pressing ahead with its plans.
A spokesman said: "The council's first priority is to make sure that all local children and young people have the opportunity to attend excellent schools, helping them to achieve their potential.
"If changes are to take place, they must be well-planned and carried out over a reasonable period of time to ensure that we can all have confidence in a stable high-quality system."
In the case of Harrowden Middle School, the neighbouring academy took over from a struggling secondary school. Despite making satisfactory progress, according to Ofsted, its standards are still below the national average. Its nearest lower school failed its inspection amid speculation it, too, could be turned into an academy.
Meanwhile, Stephen Twigg, Labour's education spokesman, sounded a note of caution over the drive to create more academies yesterday.
Speaking to a conference of the Independent Academies Association, he said: "Academies have achieved great things... but progress is not limited to academies."
He added: "The thing that strikes me about what drives successful schools is excellent leadership. Excellence is not the preserve of any one type of school, it is the preserve of exemplary leadership.
"I worry that the principal foundations for successful early academies – that of collaboration and partnership – have been replaced by a fixation on a numbers game."
Join our new commenting forum
Join thought-provoking conversations, follow other Independent readers and see their replies